Nintendo Switch Sales Exceed 111 Million.
Nintendo's latest financial report for Q1 2023 (April – June 2022) has been published, and the Switch has just exceeded 111 million units sold.
However, as with last quarter, there's been a drop in year-on-year sales.
Citing the ongoing semiconductor shortage– and comparing this quarter's major releases to the same quarter last year (and Animal Crossing: New Horizon's huge sales back then)– Nintendo reports a drop of 22% in the most recent quarter.
Despite this, the company states that demand for the console is stable in all regions, and the outlook is looking a bit better in terms of semiconductors. Also Read, How To Get House Of Fun Free Coins and Spins 2022
Nintendo believes that the situation will be gradually improving from late summer to early autumn, which should boost console production nicely.
The console still sold 3.43 million units, with four titles selling over one million units each this quarter– Nintendo Switch Sports (4.84 million), Mario Strikers: Battle League (1.91 million), Kirby and the Forgotten Land (1.88 million) and Mario Kart 8 Deluxe (1.48 million)– helping to boost the numbers.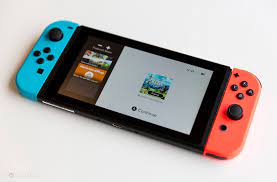 Also Read, Caesars Slots Free Slots 100k coins and 150 slot machine games
Nintendo Switch Sales Exceed 111 Million
Let's break that 3.43 million down a bit more:
Total Standard Switch sales this period: 1.32 million
Total Switch OLED sales this period: 1.52 million
Total Switch Lite sales this period: 0.59 million
The Switch is ever so slowly creeping up on the Game Boy's sales, which sit at 118.69 million units. It's fairly likely the console will overtake the blocky handheld in the next financial year or so, which will be pretty incredible!
Here's how the console sales currently stack up
| Console | Total Sales |
| --- | --- |
| DS | 154.02 Million |
| Game Boy | 118.69 Million |
| Switch | 111.08 Million |
| Wii | 101.63 Million |
| Game Boy Advance | 81.51 Million |
| 3DS | 75.94 Million |
| Family Computer / NES | 61.91 Million |
| Super Family Computer / SNES | 49.10 Million |
| N64 | 32.93 Million |
| GameCube | 21.74 Million |
| Wii U | 13.56 Million |
Nintendo Switch Sales Nintendo Switch Sales
The Kyoto-based gaming company said it expected procurement to improve "from late summer towards autumn" and maintained its projection to sell 21 million units in the year through end-March 2023. Also Read, 25 Best Upgrade strategy Android Games List 2022
"Demand remains stable in all areas," Nintendo said in a presentation. Nintendo, the company behind "Super Mario", sold 3.43 million units of its Switch console in the quarter, downward from 4.45 million a year earlier.
It sold 23.06 million units last year. It forecasts the second annual sales decline for its hybrid home/portable Switch device, which is in its sixth year on the market.
The company last October launched an upgraded Switch model with an OLED screen to drive interest in the system.
First-quarter software sales went down by 8.6% to 41.4 million units, while operating profit fell 15% to 101.6 billion yen ($763 million), below analyst estimates. Also Read, 15 Best Medieval Android iOS Games 2022
Nintendo booked a 51.7 billion yen foreign exchange gain from the weaker yen. Investors are gauging the unwinding of a gaming boom among consumers who had been stuck at home during pandemic lockdowns.
Sony (NYSE: SONY) Group Corp last week reported a 15% drop in PlayStation user engagement compared to a year earlier. "Gaming is now bigger than ever, and a certain part of users stay on, but the party is certainly now over," said Serkan Toto, founder of game industry consultancy Kantan Games.
Upcoming Nintendo games to support demand into the year-end shopping season include "Splatoon 3", which will be released in September, and "Pokemon Scarlet and Violet" in November.
Also Read, 14 Best Android Games Like Civilization
Follow us or bookmark us for more Games News Celeb Bio box office collection report celebrities trailers and promos
Nintendo Switch Sales
Join us on Facebook 
Join us on Twitter
Nintendo Switch Sales