Tragic Loss: Angus Cloud, Acclaimed 'Euphoria' Star, Passes Away at 25, RIP FEZ
On Monday, the family of Angus Cloud, a talented up-and-coming actor renowned for his role in the HBO drama "Euphoria," shared the heartbreaking news of his passing in a statement to CNN.
"It is with the heaviest heart that we had to say goodbye to an incredible human today. As an artist, a friend, a brother and a son, Angus was special to all of us in so many ways. Last week he buried his father and intensely struggled with this loss. The only comfort we have is knowing Angus is now reunited with his dad, who was his best friend. Angus was open about his battle with mental health and we hope that his passing can be a reminder to others that they are not alone and should not fight this on their own in silence," they wrote.
"We hope the world remembers him for his humor, laughter and love for everyone," his family added. "We ask for privacy at this time as we are still processing this devastating loss."
Cloud "was determined to be already deceased" when first responders from the Oakland Fire Department were dispatched on Monday around 11:30 a.m. PT for a medical emergency, Michael Hunt, a public information officer for the fire department, told CNN.
A cause of death has not yet been determined.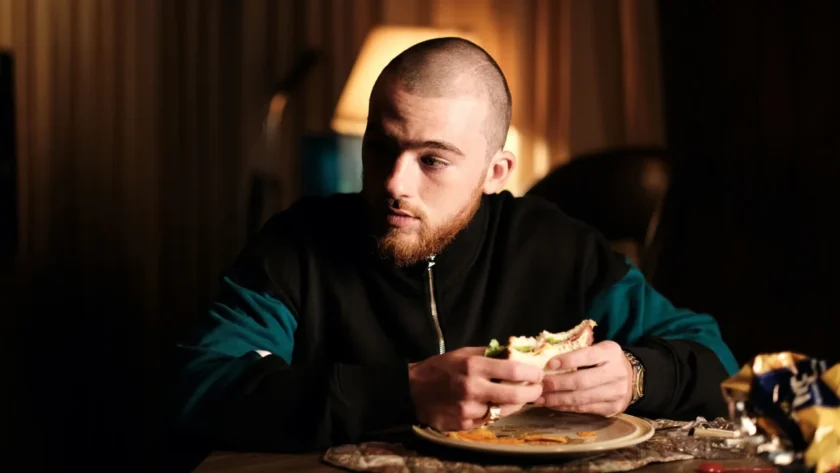 The investigation into Angus Cloud's passing is being handled by the Oakland Police Department and the Alameda County Coroner's office, according to Hunt. CNN has reached out to these offices for comment.
Angus Cloud gained recognition in 2019 for his breakthrough role as Fezco, a compassionate drug dealer deeply devoted to Zendaya's character, Rue, in "Euphoria."
HBO, where "Euphoria" is aired, expressed deep sadness upon learning about Angus Cloud's passing. A spokesperson for the network extended their condolences to his loved ones, acknowledging him as a cherished member of the HBO and "Euphoria" family.
Storm Reid, who portrays Gia Bennett in "Euphoria," posted a heartfelt tribute to Cloud on her Instagram story, sharing a joyful scene from the show featuring Cloud and Maude Apatow.
In a previous interview with iD magazine, Angus Cloud humorously recalled how he was discovered by a casting agent on the streets of Brooklyn, though initially skeptical about the opportunity. When "Euphoria" became a success, he was surprised by the extent of his own achievements, having never actively sought fame.
Despite his distinctive voice and the impression that he was portraying himself as Fez, Cloud emphasized that he brought a lot to the character and resisted the notion that it was an effortless performance.
The talented actor had several upcoming projects in the works, including an untitled thriller from Universal Pictures and the Oakland-set drama "Freaky Tales," where he starred alongside Pedro Pascal.
While Hollywood success came his way, Angus Cloud maintained a laid-back attitude and expressed contentment with the idea of eventually returning to his beloved hometown of Oakland, Northern California, a place that held a special place in his heart.
RIP FEZ
Also Read, Sad News: Paul Reubens Passes Away at 70 After Battling Cancer
Follow us or bookmark us for more Latest Pictures Entertainment News Celeb Bio box office collection report celebrities trailers and promos