Twitter Feud: Blueface and Chrisean Rock Exchange Heated Tweets about Truthfulness and Financial Control
The once tumultuous relationship between Blueface and Chrisean Rock seems to have reached its conclusion, but now the ex-couple finds themselves in a new conflict as they exchange fiery disses on social media.
Blueface and Chrisean Rock Exchange Heated Tweets
The Twitter feud between Blueface and Chrisean ignited on July 27 when the Los Angeles rapper posted a cryptic tweet. Although he didn't mention any names, it appeared to be directed at Jaidyn Alexis, the mother of his two children. Blueface's tweet hinted at a better life without her, emphasizing a clean house, finished laundry, and breakfast ready.
Chrisean didn't stay silent and joined the conversation, seemingly addressing her ex and the father of her unborn child. She expressed her preference for managing her own money rather than relying on someone ungrateful. Chrisean decided to break free from a manipulative situation, choosing to prioritize herself.
Blueface, later on, seemed perplexed about the sudden attention and advised everyone to focus on themselves, pursue financial success, and enjoy the blessings in their lives.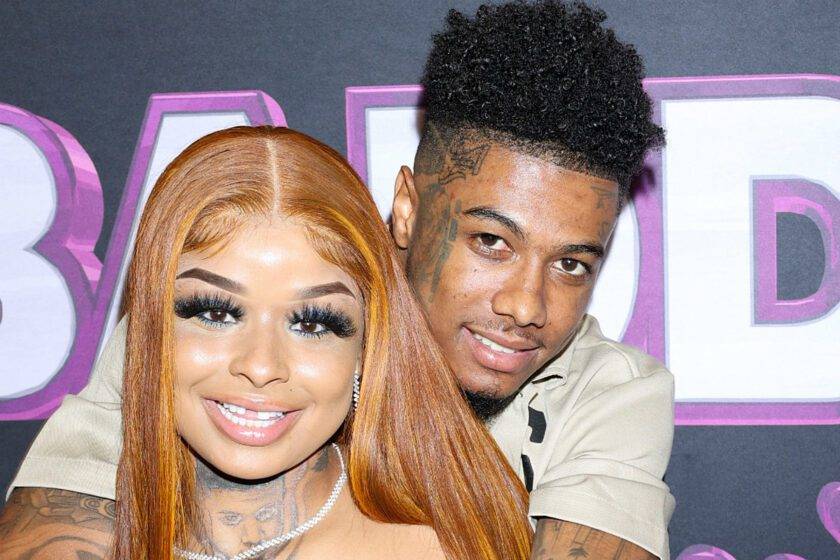 Chrisean continued defending herself against Blueface's tweets, highlighting that she distanced herself from his negative behavior. She emphasized the importance of dealing with people on her terms, embracing her boss mentality, and enjoying a stress-free life surrounded by close friends and the freedom to be herself.
Blueface has accused Chrisean Rock of lying, leading to a heated exchange on Twitter. Blueface hinted at an upcoming lie detector test episode, asserting that Chrisean was demoted to a side position due to her dishonesty. He emphasized that in his current position, his main partner must always be trustworthy, even if it means listening to them over a jail call. Blueface expressed his inability to forgive lies, despite being able to handle the truth.
The tension escalated when the topic of cheating was brought up. Chrisean responded by stating that their falling out was a result of her separating her finances and wanting independence from Blueface's control. She clarified that they were never exclusive and parted ways when she grew tired of the situation. Chrisean made it clear that she no longer wanted any involvement with Blueface.
In response, Blueface explained that he could tolerate a partner who cheats, as he has experienced it before and has also engaged in infidelity. However, he stressed the importance of honesty and loyalty, indicating that he would not tolerate a partner who lies, steals, snitches, manipulates, and refuses to be coachable.
The Twitter feud continued, with Chrisean informing Blueface that she would unblock him after their child is born.
Blueface then responded, asserting that regardless of the circumstances, women will still want to be with him. He emphasized that he demands honesty and loyalty from his partners and will replace anyone who falls short of those expectations.
Also Read, Sad News: Paul Reubens Passes Away at 70 After Battling Cancer
Follow us or bookmark us for more Latest Pictures Entertainment News Celeb Bio box office collection report celebrities trailers and promos