Beyoncé Features Lizzo's Name in 'BMS' Remix
Lizzo's Reconciliation with Beyoncé: Queen Bey Mentions Lizzo's Name in 'Break My Soul' Remix
Lizzo's relationship with Beyoncé appears to be on the mend, or perhaps it never truly soured. This conclusion is supported by none other than Queen Bey herself, who recently resumed uttering Lizzo's name during her live performance.
Beyoncé Features Lizzo's Name in 'BMS' Remix
During her concert in Washington, D.C., Beyoncé once again included the remix of 'Break My Soul' in her setlist. In this remix, Beyoncé recites the names of pioneering women, and Lizzo's name is originally a part of that list. After being omitted from a previous performance, fans took note of her reinstatement.
Witness the moment firsthand through various circulating clips. Among them, this particular video captures the instance perfectly. In the clip, you can observe Beyoncé pause before mentioning Erykah Badu's name, intentionally highlighting Lizzo's inclusion.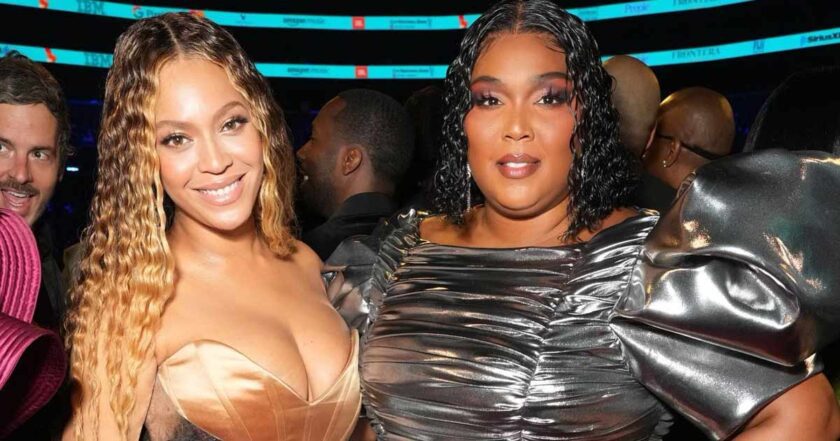 This move stands in stark contrast to a prior performance where Lizzo's name was conspicuously missing while Beyoncé repeatedly mentioned "Badu." Interpretations of this ranged from it being a commentary on Lizzo's legal issues with her former dancers to a response to Badu's previous remarks about Beyoncé borrowing her style.
With Beyoncé's deliberate change in approach, it seems evident that she's purposefully demonstrating her support for Lizzo. This adjustment in her performance suggests that Beyoncé is standing in solidarity with Lizzo, especially in light of the recent developments.
Lizzo herself has adamantly refuted the allegations made by her ex-dancers, dismissing them as "false" and "outrageous." As the legal proceedings progress, Lizzo has enlisted significant legal representation, and the outcome of the lawsuit remains to be seen.
Also Read, Tory Lanez Faces Sentencing in Megan Thee Stallion Shooting Case
Follow us or bookmark us for more Latest Pictures Entertainment News Celeb Bio box office collection report celebrities trailers and promos