Cookie Run Kingdom Codes, Crystals and Army Bombs for December 2022
About Cookie Run Kingdom
Cookie Run Kingdom is an action role-playing gacha game by Devsisters and the sixth game in the Cookie Run series.
Cookie Run: Kingdom is an RPG & city-building battle simulator.
The game is mainly played by building the player's Cookie Kingdom and collecting Cookies using the game's gacha to fight in various game modes.
Also check: Genshin Impact 3.1 Free Codes Redeem Now
Cookie Run Kingdom Codes
Here are active codes for Crystals and Army Bombs for the month of December 2022.
Active Codes
FOLLOWINGINLATAM – 2,500 crystals
CRKINGDOMWITHBTS – 3,000 crystals, 1,000 Army Bombs
1015CKCOOKIELIVE – 2,500 Army Bombs
THANX200MPLAYERS – 2,000 crystals and 2,000 rainbow cubes
Ignore this expired codes
Expired Codes
NEWUPDATEISAHEAD
0728CKCOOKIELIVE
CRKBEHINDNFUTURE
TIKTOK1MFOLLOWER
FOLLOWUSINEUROPE
DEVNOW40MKINGDOM
2022PPLSCHOICETY
COOKIELIVECOUPON
0224CRKDARKCACAO
GOMAGICOVENEVENT
WEMADECKTOGETHER
CK1STANNIVERSARY
CRK1STBIRTHDAYD1
CRK1STBIRTHDAYD2
CRK1STBIRTHDAYD3
CRK1STBIRTHDAYD4
CRK1STBIRTHDAYD5
CRK1STBIRTHDAYD6
CRK1STBIRTHDAYD7
GETUR1SUGARGNOME
SAMSUNGCRKINGDOM
KINGDOMWITHSONIC
REALTOUGHCOOKIES
KINGDOMNBLUECLUB
2021KRGAMEAWARDS
30MILLIONKINGDOM
GETUR7SUGARGNOME
GETUR5SUGARGNOME
GETUR3SUGARGNOME
PARFAITSUBSCRIBE
BESTGAMEAWARDTHX
COOKIECHICKENRUN
COOSEBOMEKINGDOM
SOQCESWVJWEKZDVB
RUSWKGMLKINGDOM6
12THBRAVEDAY0612
JJONDEUKEECOOKIE
Also Read, Roblox Heroes Free Online Combat Rift Codes Boosts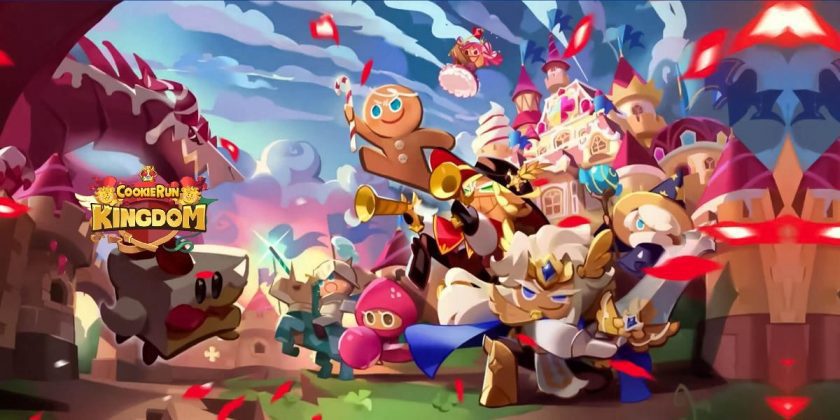 How To Redeem A Cookie Run: Kingdom Codes?
Redeeming a code is a bit complicated if you are new, but once you take a look below, you should be fine!
Tap the hamburger menu (three horizontal lines) on the upper right-hand corner of the game's screen.
Tap the settings option.
Tap the Info tag on the right-hand side.
Copy your name, from the User Info tab. Your name is right under it, it can be an email address or a GUEST-XXXXX username.
Head to DevPlay's redeem code website and enter your User ID and the promo code you want to redeem and hit Claim Reward. 
Close the game and re-open it. There will be no notification on your mobile device that the code has been redeemed, but if you do get confirmation on the website, you should then be rewarded with the items!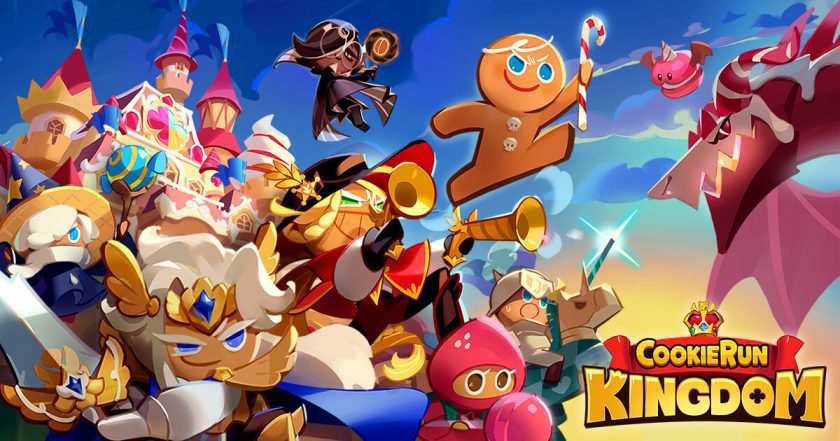 Type Of Cookies
Common" is the lowest grade when compared to other grades. It has the lowest HP or attack power, but have the highest probability of being obtained from the Gacha.
"Rare" is a Cookie that has improved stats in various aspects such as more HP or increased ATK.
"Epic" Cookies are rarer compared to Common and Rare Cookies, but they have higher stats and more complex skills.
"Super Epic" Cookies are strong cookies given through events that do not fall under the Ancient or Legendary status.
"Legendary" is a Cookie based on the game Cookie Run: OvenBreak which has skills stronger than those of Epic Cookies, and has a very low drop rate.
"Ancient" is a type of Cookie with skills comparable to Legendary Cookies, but are used to describe the 5 Ancient Cookies in the story.
"Special" is a Cookie that comes from a special event. It can only be found at the specified time, but skills and stats are numerically equivalent to Epic Cookies. The first Special cookies were Sonic Cookie & Tails Cookie in celebration of the former's 30th anniversary. In addition to this are RM Cookie, Jin Cookie, SUGA Cookie, j-hope Cookie, Jimin Cookie, V Cookie & Jung Kook Cookie, as part of the BTS Crossover update.
"Guest" is a type of Cookie that exists as decoration. It can be placed in the Kingdom and can interact with decor, but it cannot be leveled up or used in combat. These were introduced in the Disney Crossover update.
Cookies have a bond where collecting all the Cookies of a set and promoting them to a certain rank will grant stat increases to all Cookies. In addition to rarities, there are 8 types of Cookies that perform different functions in battle. A strategy can be formed by putting specific cookies in a team as their skills work together to deal more damage overall:
Ambush Cookies have skills that target a specific enemy or row of enemies and dodge any attacks at the same time.
Charge Cookies primarily deal damage to enemies directly in front of them.
Defense Cookies sacrifice high damage rates in favor of giving buffs to other Cookies and having a strong Health and Defense stat.
Magic Cookies have skills that give enemies temporary debuffs that make them weaker.
Bomber Cookies can deal with crowds by having attacks and skills that hit multiple enemies at once.
Ranged Cookies deal high damage to enemies, but are usually positioned in the back to prevent them from taking damage.
Healing Cookies have skills that heal and buff most or all of the cookies that are in the field. The strength of healing depends on the Cookie's attack power.
Support Cookies provide a mix of damage, healing, and inflicting buffs and debuffs to allies and enemies. Support Cookies are best used to boost the power of a certain team.
Also Read, Soap2day is it legal and safe to watch movies?
Follow us or bookmark us for more Games News Celeb Bio box office collection report celebrities trailers and promos
Join us on Facebook 
Join us on Twitter