Know About Suri Cruise, Daughter Of Tom Cruise and Katie Holmes
About Suri Cruise
Suri Cruise is the daughter of Hollywood actors Tom Cruise and Katie Holmes.
She was born on April 18, 2006 in Santa Monica, California, United States. As of 2023, Suri Cruise is 17 Years old.
Suri has been in the public eye since her birth due to her celebrity parents. Suri has occasionally made headlines for her fashion choices and public appearances with her parents, but has largely maintained a private life out of the public eye.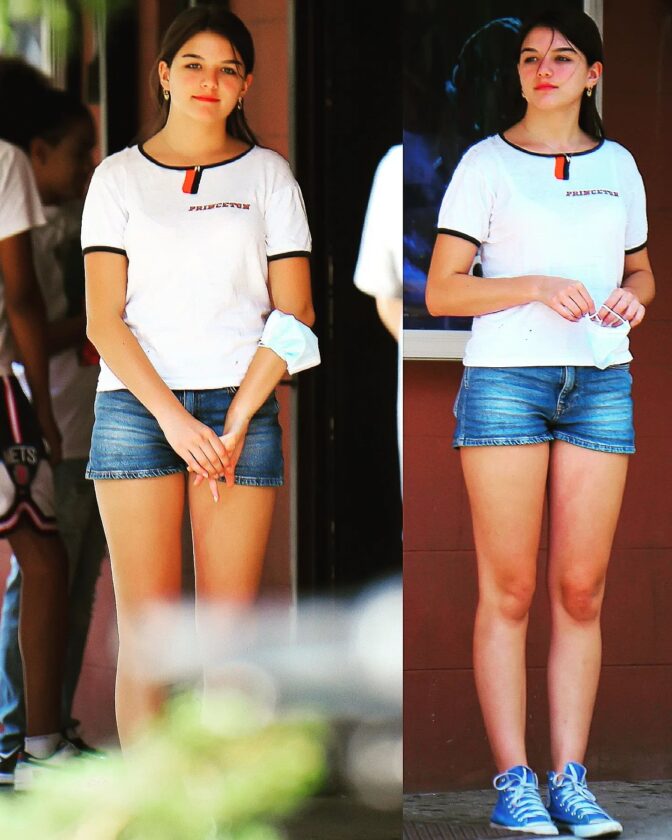 Suri Cruise is the only child of Tom Cruise and Katie Holmes, who were married from 2006 to 2012. She was born in Santa Monica, California, and her birth was highly publicized in the media. Suri has been photographed frequently since her birth, often accompanying her parents on public outings and red carpet events.
Despite her parents' fame, Suri has mostly been kept out of the public eye in recent years, with Holmes opting to raise her away from the spotlight. In interviews, Holmes has described Suri as a creative and independent child who enjoys dancing and painting. Suri also reportedly has a close relationship with her maternal grandmother, Kathleen Holmes, who is a prominent attorney in Ohio.
Suri has occasionally been the subject of media scrutiny, particularly in relation to her parents' divorce and their involvement with the Church of Scientology. However, for the most part, she has been allowed to grow up outside of the spotlight, with Holmes making a concerted effort to shield her from the public eye.
| | |
| --- | --- |
| Full Name | Suri Cruise |
| Nick Name | Suri |
| Date Of Birth | April 18, 2006 |
| Age | 17 Years (As Of 2023) |
| Birthplace | Santa Monica, California, United States |
| Current Residence | Los Angeles, California, United States |
| Nationality | American |
| Profession | Actress |
| Zodiac Sign | Aries |
| Ethnicity | — |
Shiloh Jolie-Pitt, Daughter Of Angelina And Brad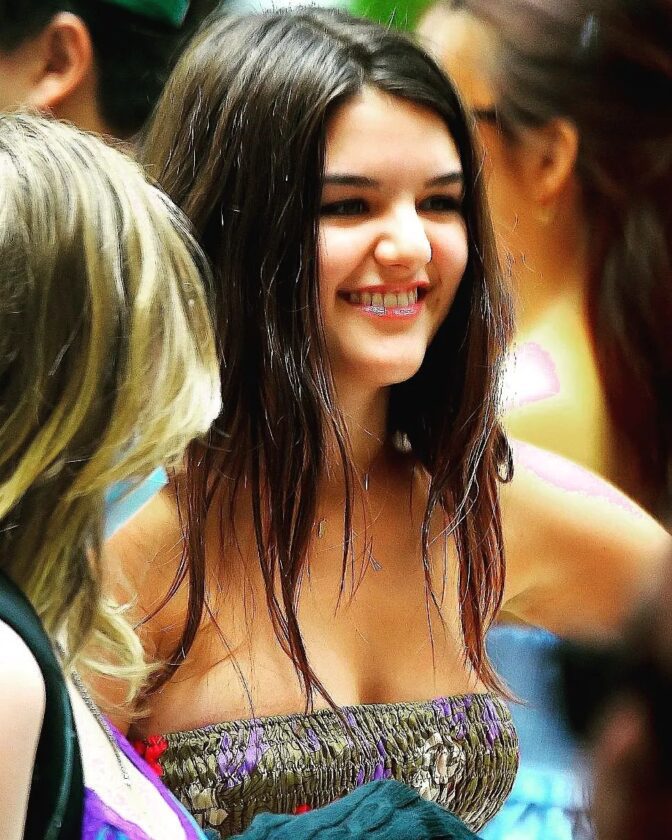 Family and Relationships
Suri Cruise was born to actors Tom Cruise and Katie Holmes.
She has two siblings, Connor Cruise, Isabella Jane Cruise.
Her grandparents are Mary Lee Pfeiffer, Martin Joseph Holmes, Sr., Thomas Mapother III, Kathleen A. Stothers-Holmes.
| | |
| --- | --- |
| Father | Tom Cruise |
| Mother | Katie Holmes |
| Siblings | Connor Cruise, Isabella Jane Cruise |
| Grandparents | Mary Lee Pfeiffer, Martin Joseph Holmes, Sr., Thomas Mapother III, Kathleen A. Stothers-Holmes |
| Great-grandparents | Catherine Reibert Mapother, Thomas Cruise Mapother |
| Uncle | Martin Joseph Holmes, Jr. |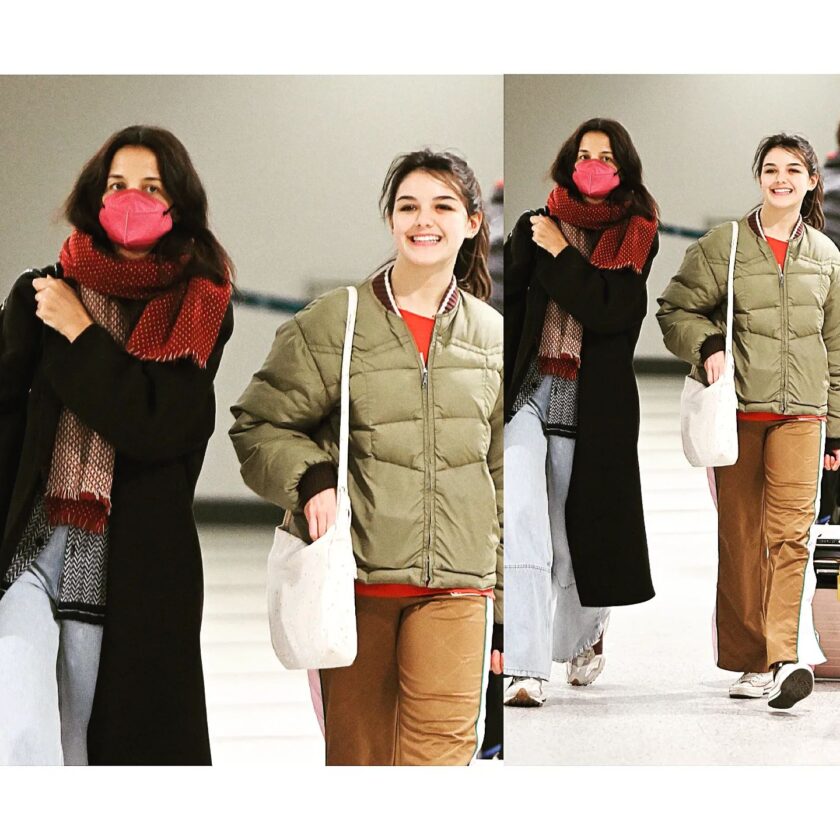 Katie Holmes about daughter
"The most important thing for me is letting her know how proud I am and that her accomplishments mean everything," Holmes said. "Whatever I do is whatever. It's really just about her and that's what I think is most important."
As for how she sees her own life now, Holmes, who is based in Manhattan, said: "I'm an artist so I'm a risk-taker. She added, "I love adventures and new things."
She's also content to leave her past in the past.
"I never really look back. I just approach life one day at a time," Holmes said. "I'm really excited about where I am right now, this movie I've had some really wonderful creative experiences. I am just excited about the future."
Like most moms, Katie Holmes admits to wrestling with moments of self-doubt as a parent.
"Am I enough? Am I doing enough? Have I seen her enough?" she tells PEOPLE of the questions she faces while raising her 8-year-old daughter, Suri. "Guess what? You're not enough, she hasn't seen you enough, you're horrible: That's how it can feel sometimes."
But, she adds in this week's exclusive cover story, "You do the best you can. Some days you feel really good about yourself and some days you don't."
In addition to assistance from her own "ready and willing" mom and a nanny, Holmes, 35, has "girlfriends of all ages, who have children of all ages. I lean on them."
That help has come in handy lately, as she has been gearing up several big work-related projects, including the new black comedy Miss Meadows (out Nov. 14), a return to her role as Jackie Kennedy in a Reelz Channel miniseries, and her upcoming feature directorial debut.
"So I do have help, yes, but it's your baby, you know?" Holmes says. "You want to be the one who is there."
Fellow moms, she adds, are often the best source of reassurance when self-criticism creeps in. "You really need to support each other, help people through whatever it is they're going through – whether it's 'My kid just threw a tantrum' or 'I was late for graduation' or whatever it is, you know!"
"I think we all need to just ease up," she adds. "Ease up on the expectations, and the worrying. We're all trying to do the best we can."
Willow Sage Hart, Daughter Of Pink
Marriage and Divorce of her parents
In April 2005, Tom Cruise began dating actress Katie Holmes. Their relationship quickly became the subject of intense media speculation, with the press dubbing them "TomKat." The couple made their first public appearance together in Rome on April 27, 2005. A month later, in a highly publicized moment on The Oprah Winfrey Show, Cruise famously declared his love for Holmes by jumping on Winfrey's couch.
At the time, Cruise was promoting his film War of the Worlds, but his outburst overshadowed the intended purpose of the interview. Despite this, Cruise and Holmes continued their relationship, and on October 6, 2005, they announced that they were expecting a child. Their daughter, Suri Cruise, was born in April 2006.
The couple married on November 18, 2006, at the Odescalchi Castle in Bracciano, Italy, in a ceremony attended by many Hollywood stars. The wedding was officiated by a Scientology minister, and there was widespread speculation that the Church of Scientology had arranged the marriage. Cruise's close relationship with Scientology leader David Miscavige fueled rumors that the organization played a role in the union.
In 2012, Holmes filed for divorce from Cruise, and the couple reached a settlement just weeks later. The exact terms of the settlement were not made public due to New York law requiring all divorce documents to remain sealed. Cruise later stated that Holmes divorced him in part to protect their daughter, Suri, from Scientology and that Suri is no longer a practicing member of the organization. The end of their marriage marked the conclusion of a high-profile relationship that had been closely watched by the media and the public.
Haven Garner Warren, Daughter Of Jessica Alba
About Suri Cruise Parents
Mother Katie Holmes
Katie Holmes is an American actress, producer, and director. She was born on December 18, 1978, in Toledo, Ohio. Holmes is best known for her role as Joey Potter on the teen drama series "Dawson's Creek," which aired from 1998 to 2003.
Holmes has also appeared in a number of films, including "Batman Begins," "Thank You for Smoking," "The Gift," and "Pieces of April." She has received several awards for her work, including a Satellite Award and a National Board of Review Award.
In addition to her acting career, Holmes has also worked as a director and producer. She directed the 2016 film "All We Had," which she also produced and starred in. She has also directed episodes of television series such as "The Kennedys" and "The Secret Life of Marilyn Monroe."
Holmes has been involved in various philanthropic efforts throughout her career. She has worked with organizations such as the Make-A-Wish Foundation and the Dizzy Feet Foundation, which promotes dance education and opportunities for underprivileged children.
Father Tom Cruise
Tom Cruise is an American actor and producer who has been one of the most popular and influential actors in Hollywood for several decades. He was born on July 3, 1962, in Syracuse, New York, and began his acting career in the early 1980s.
Cruise rose to fame in the mid-1980s with his roles in movies such as "Top Gun," "The Color of Money," and "Rain Man." He has since appeared in numerous other successful films, including the "Mission: Impossible" series, "Jerry Maguire," "A Few Good Men," and "The Last Samurai.
Cruise has been nominated for three Academy Awards and has won three Golden Globe Awards. He is known for performing many of his own stunts in his films and for his dedication to his craft.
In addition to his acting career, Cruise is also a producer and has produced several successful films, including the "Mission: Impossible" series, "Edge of Tomorrow," and "American Made."
Cruise has been involved in various philanthropic efforts, including supporting the Church of Scientology, of which he is a prominent member. He has also been involved in charitable work through the Tom Cruise Foundation, which supports education and children's programs.
Cruise has been married three times, to actresses Mimi Rogers, Nicole Kidman, and Katie Holmes, and has three children, two with Kidman and one with Holmes.
Know About Daisy Dove Bloom, Daughter Of Katy Perry
Follow us or bookmark us for more Celeb Bio box office collection report celebrities trailers and promos
Join us on Facebook
Join us on Twitter