Madison LeCroy Transitions from Drama Catalyst to Observant Onlooker in Southern Charm as Austen Kroll's Turbulent Relations Continue Unfolding
This season on Southern Charm, Austen Kroll finds himself mired in friendship betrayals and questionable romantic entanglements, which Madison LeCroy, formerly a drama magnet, now watches from the sidelines. In the latest Southern escapade, Austen engages in a fling with Taylor Ann Green, who happens to be his best friend Shep Rose's recent ex and his own ex-girlfriend Olivia Flowers' close friend. Madison, firmly entrenched in their social circle, doesn't hesitate to ask the probing questions we're all pondering.
Madison recently sat down with Us Weekly to offer insight into her reaction regarding Austen's romantic escapades with Taylor. Her candid comments echo what many viewers have been thinking while witnessing Austen's disruptive antics on Southern Charm.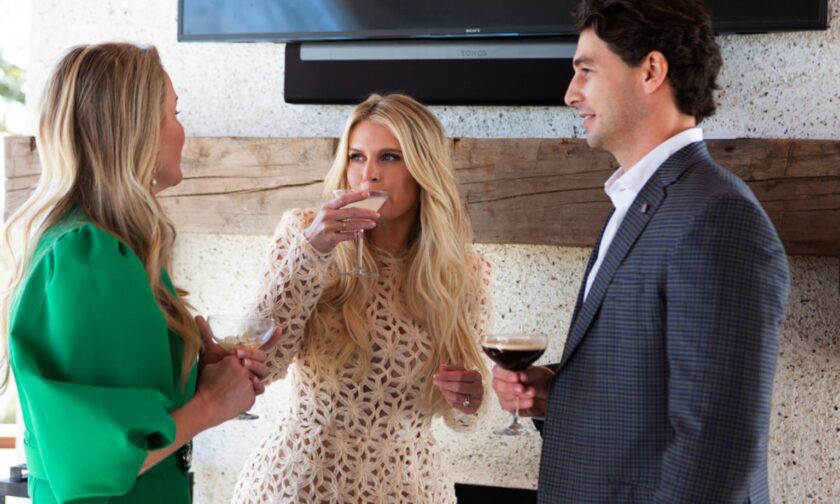 Upon hearing about Austen and Taylor's liaison, Madison admits it was unsettling. She states, "I was like 'No, not one of your best friends.' So that was kind of hard to hear, more so for Olivia's sake because of girl code. We know the guys are going to break it, but the girls…I didn't expect it out of her." Madison emphasizes the gender disparities in how consequences play out on Southern Charm, although this doesn't absolve Taylor of her post-breakup actions.
Madison expresses her sympathy for Olivia, particularly in light of the breakdown of her friendship with Taylor. She comments, "Me personally, I would never be friends with somebody like that. Olivia's a nice girl, so I think she'll probably end up being friendly again."
Like everyone else, Madison is skeptical that Austen and Taylor's involvement was limited to a kiss. She says, "I still have questions. Thank goodness we have a reunion." Indeed, we're all eager for more answers.
Despite the rocky start to Austen and Taylor's complicated relationship, Madison believes they might eventually make a good couple. She speculates, "Maybe they'll just live their lives and disregard what everyone else thinks, but at the same time, they are hurting a friend."
Madison also reminds us of her earlier suspicions about Austen and Taylor's relationship, dating back to last year, prompted by her ex-boyfriend's excessive involvement in Shep and Taylor's relationship drama. Madison's discerning nature when it comes to men in Charleston is unwavering.
Tune in to Southern Charm on Thursdays at 9/8c on Bravo to follow these unfolding narratives.
Also Read, Jeezy, Jeannie Mai's Estranged Husband, Opens Up About His 8-Year Struggle with Depression