Introduction
Halloween is that magical time of year when we get to step into the shoes of our favorite characters and embrace the spooky spirit of the season. With countless costume options available, it can be challenging to decide on the perfect Halloween outfit.
In 2023, the choices are as diverse as ever, but certain costumes have already proven to be exceptionally popular. From classic choices like witches and vampires to contemporary options like Taylor Swift and Harley Quinn, we've compiled a list of the best Halloween costume ideas for this year. So, without further ado, let's explore the top 27 Halloween costume ideas for 2023.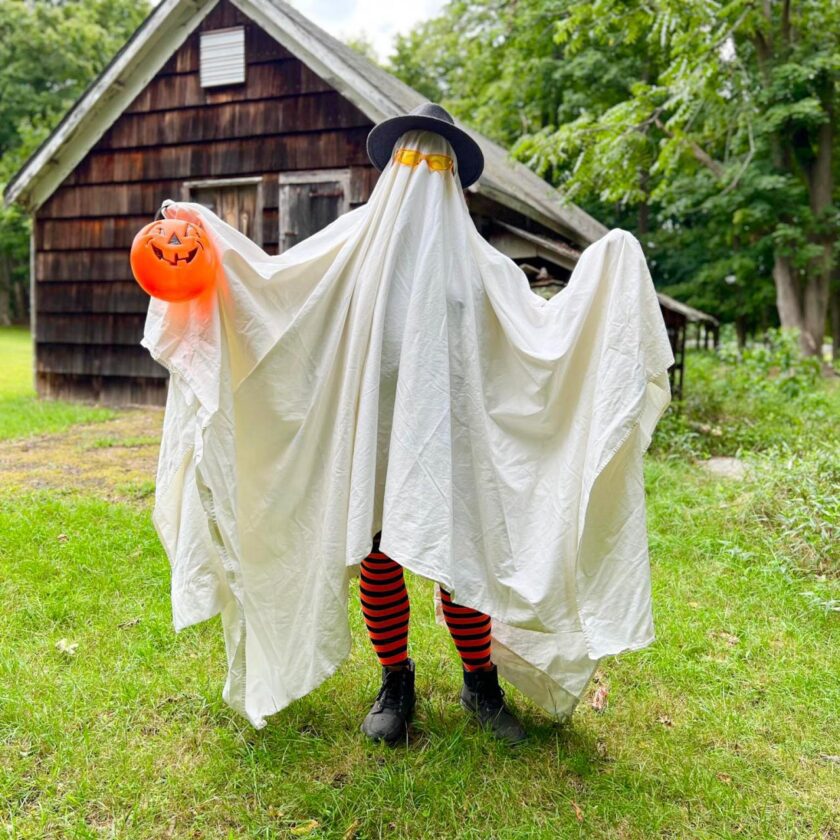 The Best Halloween Costumes for 2023
The iconic Barbie doll has been a beloved costume choice for decades. With her countless outfits and styles, you can channel your inner Barbie and choose from various eras and themes, from glamorous evening gowns to casual everyday attire.
Princess
The classic princess costume is a timeless choice. Whether you prefer the elegance of a Disney princess or the regal charm of a historical princess, you can let your inner royalty shine.
As one of the most beloved superheroes, Spider-Man's costume is a hit year after year. Don the iconic red and blue suit, and you'll be swinging into the Halloween party in style.
Witch
The witch costume remains a staple for Halloween, and for a good reason. It's easy to put together and provides ample opportunities for creativity. Whether you're a wicked witch or a good witch, this costume is a Halloween classic.
Fairy
Embrace your ethereal side by dressing up as a fairy. With wings, glitter, and enchanting attire, you can transport yourself to a world of magic and wonder.
Wednesday Addams
For those who appreciate a darker and more gothic aesthetic, Wednesday Addams is a fantastic choice. Channel your inner goth girl with her classic look.
Dinosaur
Who said Halloween costumes had to be spooky? Dressing up as a dinosaur is a fun and family-friendly option that allows you to become a prehistoric creature for the night.
Cowboy
Yeehaw! Saddle up as a cowboy or cowgirl for Halloween. This costume is a perfect choice for those who love the Wild West and the thrill of adventure.
Ninja
Stealth and agility define the ninja costume. Channel your inner warrior by donning the attire of these mysterious and skilled fighters.
Bunny
The bunny costume offers a cute and cuddly option for Halloween. It's perfect for those who want a charming and comfortable outfit for a night of fun.
Rabbit
Similar to the bunny costume, dressing as a rabbit is a fantastic choice if you're looking for a cute and endearing character. You can be the Easter Bunny or any other rabbit character from your favorite stories.
Pirate
Set sail on the high seas as a pirate. This classic costume allows you to embrace your adventurous and swashbuckling side.
Princess Peach
If you're a fan of video games, consider dressing up as Princess Peach from the Mario franchise. Her iconic pink dress and regal demeanor will make you the center of attention.
Clown
Clowns might give some people the creeps, but they also offer a colorful and entertaining costume option. You can choose between traditional and more modern clown styles.
Pumpkin
Embrace the Halloween spirit by dressing up as a pumpkin. This fun and festive costume is perfect for those who love the holiday.
Batman
As one of the most legendary superheroes of all time, Batman's costume is a guaranteed hit. Whether you're a fan of the classic Batman or one of his many iterations, you can become the Caped Crusader for a night.
Mermaid
Transform into a mystical sea creature by becoming a mermaid for Halloween. This costume allows you to explore the depths of your imagination.
Cheerleader
Bring some pep to your Halloween celebrations with a cheerleader costume. With pom-poms and spirit, you'll be leading the party to victory.
Ghost
Sometimes, simplicity is the key. A classic ghost costume, with a white sheet and cut-out eye holes, is a spooky choice that will never go out of style.
Bear
Whether you want to be a grizzly bear or a cuddly teddy bear, a bear costume provides warmth and comfort while maintaining a charming and lovable appearance.
Vampire
Sink your teeth into the Halloween festivities by becoming a vampire. This classic monster costume allows you to explore your dark and mysterious side.
Taylor Swift
For those who adore the pop sensation Taylor Swift, dressing up as her is a fabulous idea. Whether you prefer her country or pop era, you'll be singing all the way to the Halloween party.
Harley Quinn
The Joker's partner-in-crime, Harley Quinn, is a captivating and mischievous character to embody. With her colorful and punk-inspired look, you'll stand out at any Halloween event.
Doll
Dolls offer a variety of styles and themes to choose from. Whether you opt for a porcelain doll or a creepy voodoo doll, you can transform yourself into a unique and haunting character.
1980s
Take a nostalgic trip back to the 1980s with this costume choice. With bold colors, neon, and plenty of accessories, you can relive the vibrant decade.
Cowgirl
Giddy up, partner! A cowgirl costume is perfect for those who appreciate Western culture and want to bring a touch of the Wild West to their Halloween celebrations.
Toy Story
Dress as your favorite Toy Story character, from Woody and Buzz Lightyear to Jessie and Bo Peep. This costume idea brings beloved animated characters to life.
Conclusion
Halloween is a time of imagination, creativity, and self-expression. The best costume for you is the one that resonates with your personality and interests. In 2023, there's a wide range of Halloween costume options to choose from, whether you're drawn to timeless classics like witches and vampires or prefer to embody contemporary characters like Taylor Swift and Harley Quinn. Whichever costume you select, the key is to have fun, enjoy the spooky festivities, and let your imagination run wild on this thrilling night of the year.