Chinese State-Owned Banks Reduce U.S. Dollar Deposit Rates, Deny Government Interference Allegations
Major Chinese state-owned banks have recently decreased the interest rates on U.S. dollar deposits. Despite these actions, they have categorically denied allegations suggesting that the rate cuts were a result of government intervention. The banks assert that the decision was driven by market dynamics and not influenced by external forces.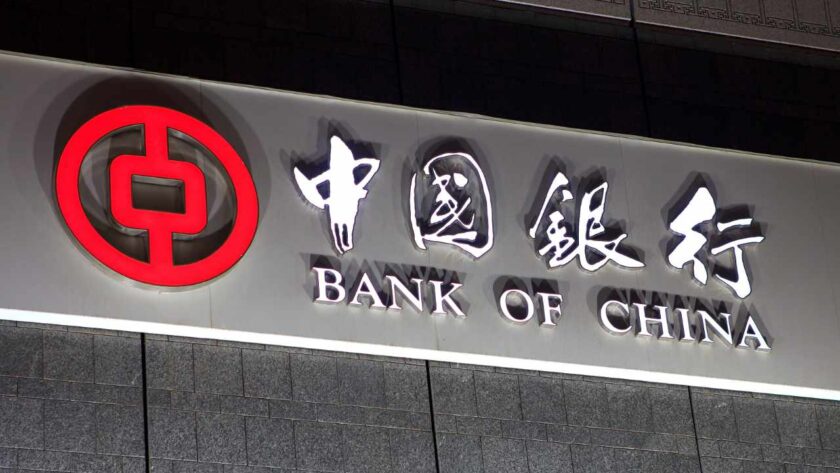 Chinese State-Owned Banks Lower Dollar Deposit Rates, Reject Allegations of Government Interference
Major Chinese state-owned banks have reportedly made significant cuts to the maximum interest rates offered on U.S. dollar deposits. While these moves have raised eyebrows, the banks firmly state that the decisions were market-driven and not influenced by the Chinese government, vehemently denying recent reports suggesting otherwise.
According to Reuters, a news outlet, a self-regulatory body overseen by China's central bank instructed major state-owned banks to lower dollar deposit interest rates as part of an unusual effort to bolster the country's yuan. This information was reportedly provided by four individuals with direct knowledge of the matter. However, the banks themselves have refuted these claims, asserting that the rate cuts were not a result of government interference but rather a response to prevailing market dynamics.
Insiders within the banking sector have shed some light on the situation. A report by the Global Times cited "some bank insiders" who described the reduction in dollar deposit rates as a self-regulatory measure aimed at maintaining stability in the dollar-yuan exchange rate. It is worth noting that the yuan has experienced a depreciation of over 6% against the U.S. dollar since the beginning of the year.
Providing a specific example, a manager at a Bank of China branch in Shanghai explained that the bank has lowered its one-year dollar deposit rate from 5% to 4.3% for deposits exceeding $50,000, effective from Monday. For deposits below $50,000, the rate has been reduced to 2.8%. The manager anticipates that the deposit rate will remain unchanged in the near future but gradually decline in the long term. She attributes the rate reductions to various market factors, including global interest rate volatility and an increase in dollar deposits held by the banks, emphasizing that fluctuations in bank interest rates are normal and relatively frequent.
Similarly, a manager at an Industrial and Commercial Bank of China (ICBC) branch in Beijing confirmed significant cuts to dollar deposit rates, citing expectations of the U.S. Federal Reserve pausing interest rate hikes as the reason. For instance, the rate for deposits of $30,000 was lowered from 4.8% on Sunday to 2.8% on Monday.
Notably, some Chinese banks have also reduced rates on yuan deposits. A manager at a Shanghai branch of Ping An Bank revealed that the bank is considering lowering its current three-year yuan deposit rate from 3.25% to below 3%, with the change expected to take effect next week. Reuters recently reported that China's largest banks have already lowered interest rates on yuan deposits.
Experts offer insights into the situation. Xi Junyang, a professor at the Shanghai University of Finance and Economics, points out that Chinese banks possess sufficient dollar reserves, enabling them to offer lower interest rates to attract deposits. Xi further explains that the anticipation of decreased U.S. interest rates has allowed Chinese banks to make this adjustment, emphasizing that the decision is driven by market forces.
Tommy Xie, an economist at Oversea-Chinese Banking Corp., characterizes the reduction in dollar deposit rates as a creative strategy to mitigate the impact of lower yuan interest rates. However, he suggests that this measure alone may not be sufficient to discourage carry trades that utilize cheaper yuan borrowings to fund dollar purchases.
Nomura Holdings' strategists add that lowering onshore USD deposit rates might encourage key accumulators of foreign currency to keep more of their earnings offshore, potentially exacerbating China's negative balance of payment pressures.
Also Check: SEC Chair Gensler Counters Allegations of Insufficient Warning to Crypto Exchanges, Asserts Majority of Tokens as Securities
Binance.US Reduces Number of Trading Pairs Removed to 10 Amid Lawsuit Backlash
SEC Alleges Binance and Its US Affiliate Diverted Billions in Customer Assets to Zhao's Funds
Follow us or bookmark us for more Business Latest Pictures Entertainment News Celeb Bio box office collection report celebrities trailers and promos