#Commercial500 Trending On Twitter Instead Of #Daytona500
The Daytona International Speedway is set to host one of the most eagerly awaited events in the NASCAR Cup Series, a race that is regarded as one of the most prestigious and sought-after races on the NASCAR calendar.
With its high-octane action and thrills, the Daytona 500 consistently attracts a massive crowd of over 200,000 enthusiastic fans.
However, despite the excitement surrounding the event, it appears that the focus on social media is not on the upcoming race, but rather on the hashtag #Commercial500, which has been trending on Twitter.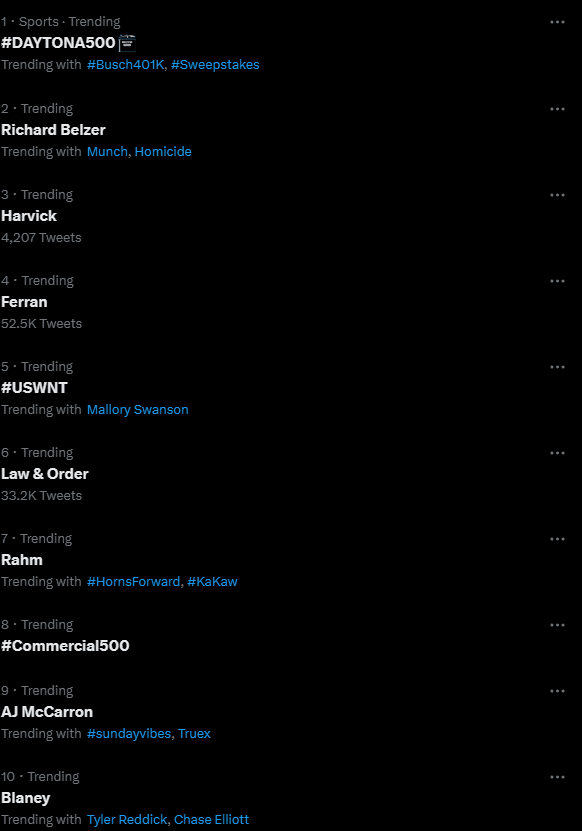 It seems that a significant number of people are expressing their frustration with the excessive amount of commercials being shown during the NASCAR Cup Series.
Many viewers feel that broadcasters are interrupting the Daytona 500 with an excessive number of ads, and as a result, they are missing out on critical moments of the race.
This sentiment has caused a backlash on social media, with many fans calling for a change in the way commercials are presented during the highly anticipated event.
Here are some #Commercial500 tweets
Also Check, Ja Morant Nike Ja 1 Price and Release Date