Did Lil Durk & NBA YoungBoy Settled Their Differences?
Lil Durk and NBA YoungBoy, two popular rappers who were once collaborators, have been involved in a heated feud since the fatal shooting of Durk's friend and right-hand man, King Von. In April 2022, Lil Durk released a track titled "Ahhh Ha," in which he raps about imaginary foes and taking care of business. NBA YoungBoy believed that some of the lines were directed towards him, so he retaliated with "I Hate YoungBoy," a song where he berates Durk, Lil Baby, Gucci Mane, and others.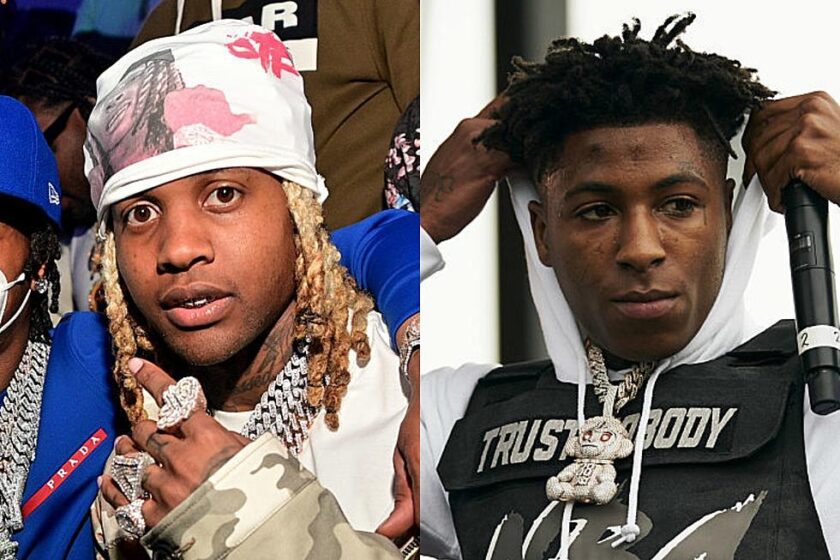 The tragedy that caused the rift between the two rappers was the death of King Von, who was shot during a confrontation with Quando Rondo, a partner of NBA YoungBoy. King Von and Quando were once friends, but their relationship soured when Von was seen with YoungBoy's ex-girlfriend. The situation escalated, resulting in Von's death.
The ongoing feud between Durk and YoungBoy is a reflection of their pain and grief. Durk has expressed that he lost someone important to him and that he will never find someone like King Von again. On the other hand, YoungBoy and Quando have responded to Durk's sentiments with their own lyrics.
The rap community has been drawn into the drama since King Von's death, but this type of conflict should not be glorified. The public should be more reflective and considerate of the consequences that may arise from such feuds. The machine that drives sensationalism often ignores the loss of life in the name of metrics, perpetuating a cycle that can lead to further tragedy.
As a society, we need to ask ourselves whether we are willing to continue enjoying the spectacle of rap feuds, especially when they can result in fatal consequences. How many times must we see these tragic cycles play out before we realize that they are not worth it? We should be more respectful of the dead and strive to find a more positive way to celebrate the artistry of rappers. It is time to put an end to this cycle of violence and drama in the rap community.
Did Lil Durk & NBA YoungBoy Settled Their Differences?
As per RaphouseTV Lil Durk & NBA YoungBoy Have Apparently have Squashed & Settled Their Differences/Beef After Years Of Beefing with Each Other.
RaphouseTV tweeted this
To this Twitter users replied
A user commented: Until I see it on saycheese I'm not believing it.
Another user: Who ya think won the beef ?? I think it was a draw.
Also Check: P.K. Subban, a former NHL star body shames Lizzo
Follow us or bookmark us for more Latest Pictures Entertainment News Celeb Bio box office collection report celebrities trailers and promos
Join us on Facebook
Join us on Twitter