Gia Giudice Claims Her Aunt Melissa Gorga Has Blocked Her on Social Media
Although Teresa Giudice has tried to shield her children from the ongoing feud with her brother and sister-in-law, Joe and Melissa Gorga, the drama has now extended to the next generation, with Gia revealing that her aunt has blocked her on social media. Despite the longstanding family conflict, Teresa has always been adamant about keeping it separate from her children's lives and their relationships with Joe and Melissa.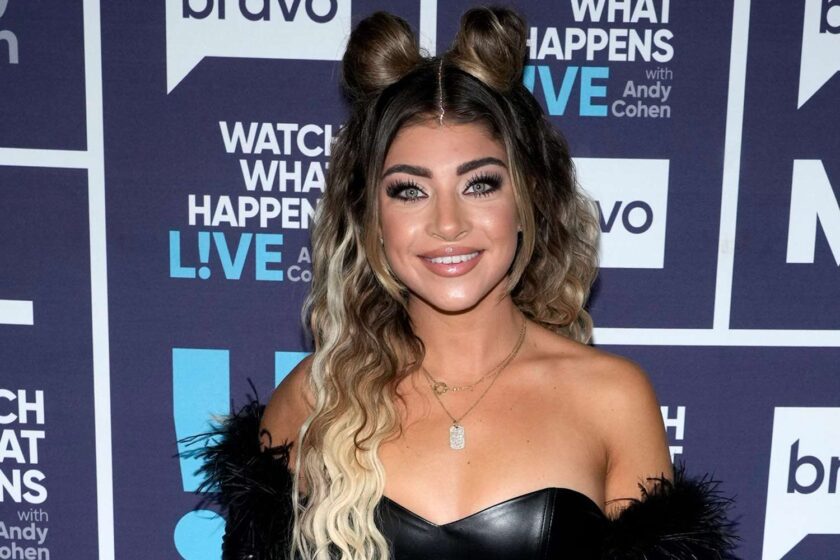 According to her very own daughter, 22-year-old Gia Giudice, it may be too late. During an appearance on the latest episode of Teresa's "Namaste B—-es" podcast, Gia shared that she recently discovered she'd been blocked by her Aunt Melissa.
As Gia explained it, she only made the discovery when someone told her that Melissa had posted something about her on Instagram. That at least would seem to indicate that Gia had not really been paying attention to her aunt's socials for awhile, anyway, or she might have realized she wasn't seeing anything from her.
Regardless, she said that when she went to see what had been posted, "I was like, 'I'm blocked on everything,' so I'm blocked from everything from her."
After the discovery, she apparently did some digging, discovering just how thoroughly her aunt had blocked her. "She blocked me on my public account, my private account and my clothing line account," Gia told her mom. "It was just weird."
Gia discovered that her Aunt Melissa had written a comment similar to hers on Uncle Joe's Instagram post, in which he shared a video of himself with Gia's deported father in the Bahamas. Gia called her uncle an opportunist for using the interaction for a post, and Uncle Joe replied that they had both said hurtful things to each other.
Melissa had initially posted the comment from her account by accident and then deleted it, but Gia was informed of it. Gia unfollowed Melissa after the incident, and tensions between the Giudices and Gorgas have been simmering for years.
Melissa has unfollowed everyone in Teresa's family except for Gabriella, while Joe still follows Gia. The feud escalated in the lead-up to Teresa's wedding to Luis Ruelas, and the depth of the severing was confirmed by Gia's discovery. The couples faced each other in the recently filmed "RHONJ" reunion episode, leaving Andy Cohen stunned. The reunion episodes have not yet been scheduled.
Also Check: P.K. Subban, a former NHL star body shames Lizzo
Follow us or bookmark us for more Latest Pictures Entertainment News Celeb Bio box office collection report celebrities trailers and promos
Join us on Facebook
Join us on Twitter