Ford Mustang and Chevrolet Camaro production suspended.
This week, Ford and General Motors are idling the Michigan plants that build the Mustang and Chevrolet Camaro as the automakers try to manage the ongoing parts supply issues affecting the automotive industry.
Ford is suspending production at its Flat Rock Assembly Plant, which currently only builds the Mustang, while GM's Lansing Grand River Assembly facility will suspend production of the Camaro and Cadillac CT4 and CT5 sedans.
Ford cited semiconductor supplies as the main issue, while GM did not specify what part was in short supply for the Chevy and Cadillacs, built on a common platform, Reuters reported.
Automotive sales were down approximately 16% across the industry in the first quarter due to the low inventories of vehicles available, as every automaker has had to curtail production to some extent due to supply chain issues.
Flat Rock and Grand Lansing are expected to be up and running again on April 11. Production of the Dodge Challenger, the bestselling muscle car in 2021, is currently underway at Stellantis' Ontario, Canada, factory.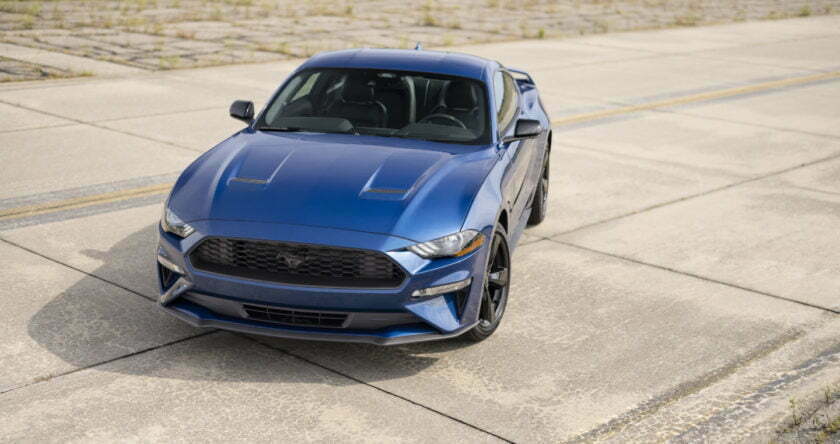 Ford Mustang and Chevrolet Camaro production suspended
Ford Motor Company announced they would be pausing production at its Flat Rock Assembly Plant because of a supply chain issue.
If you were not aware, the Flat Rock location produces only Ford Mustangs.
While this is meant to be a brief pause to allow the restocking of semiconductors, it is cause for concern to see a factory, even temporarily, put production on hold with a market full of eager buyers.
Why is there a shortage to begin with? It would be nice to find the supply chain manager in charge and accuse them, but all fingers again point at COVID.
COVID caused our workplace environment and buying tendencies to be uprooted entirely in 2019.
Vehicle manufacturers saw a dramatic decrease in new vehicle purchases and decided to use up their semiconductors stock before purchasing more.
At the same time, personal computers and gaming consoles skyrocketed as everyone was trying to figure out how to work and play from home.
Now that new vehicle purchases are back on track, the semiconductor industry is scrambling to make up for the influx of requested purchases from the automotive industry.
Ford Motor Company stated they hope to have the plant back to its entire operation by April 11th, 2022.
This reinstatement of production will hopefully also alleviate the drop in Q1 sales resulting from a lack of inventory. Meanwhile, I hope it curtails the outrageous pricing the used market has been seeing!
---
---
N.C.A.A. Men's Championship What A Game and What A Comeback
Britain plans to capitalize on the crypto potential.
UK Treasury outlines plan to regulate stablecoins and issue an NFT
Ertha's Inter-Metaverse Portal NFTs Bought for $60K news
Judge Dismisses Lawsuit Against Binance for Allegedly Selling Unregistered Crypto Securities p100
Elon Musk Buys 9.2 Percent Stake in Twitter, Sending Stock Soaring
Japan's crypto exchange bitFlyer will be sold to an Asian investment company
Here is the Bitcoin Prediction For April 2022
---
Follow us or bookmark us for more Celeb Bio box office collection report celebrities trailers and promos
Join us on Facebook
Join us on Twitter