Matthew Perry, renowned for his role in 'Friends,' has tragically passed away, as per TMZ reports.
Law enforcement sources indicate that the actor was discovered at a residence in the Los Angeles area on Saturday. It appears that he may have drowned, as first-responders were dispatched in response to a cardiac arrest call. The precise location of the incident on the property remains unclear.
TMZ sources suggest that he was found in a Jacuzzi on the premises, and no drugs were discovered at the scene. There is no suspicion of foul play.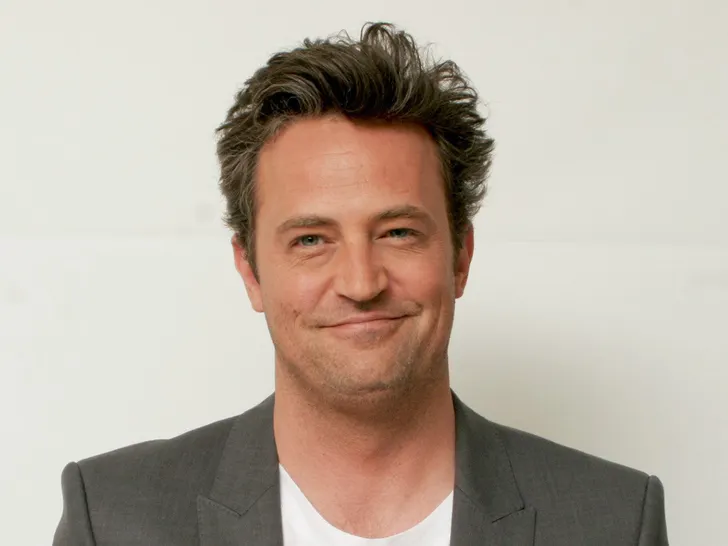 Matthew Perry gained immense fame for his portrayal of Chandler Bing in the beloved '90s sitcom, spanning ten seasons and 234 episodes. His character and performance were adored by fans worldwide, with his iconic catchphrase "Could (blank) BE more…" becoming legendary.
While 'Friends' was his most significant claim to fame, Matthew Perry also featured in or made guest appearances in numerous other TV shows over the years, including 'Boys Will Be Boys,' 'Growing Pains,' 'Silver Spoons,' 'Charles in Charge,' 'Sydney,' 'Beverly Hills, 90210,' 'Home Free,' 'Ally McBeal,' 'The West Wing,' 'Scrubs,' 'Studio 60 on the Sunset Strip,' 'Go On,' 'The Odd Couple,' and more.
He also left his mark on the big screen, primarily in comedy films such as 'Fools Rush In,' 'The Whole Nine Yards,' 'Three to Tango,' 'The Kid,' '17 Again,' 'Getting In,' and many others. His acting career slowed down in recent years, with his last role being in a TV mini-series in 2017.
Despite his onscreen affability, Matthew Perry grappled with severe personal challenges, particularly his addiction to drugs and alcohol, including a prolonged dependence on Vicodin, which persisted even during his time on 'Friends.' He entered and exited rehab on multiple occasions.
Matthew revealed the painful chapter of his life in a memoir he published last year, where he candidly discussed his personal struggles, including significant weight fluctuations during his time on the show.
During the promotional tour for his book, Matthew participated in numerous interviews where he became deeply emotional. One notable interview was with Diane Sawyer, during which he shared his journey.
While Matthew seemed to be on a clean and sober path a year ago, the previous year, during the promotion of the 'Friends' reunion show alongside the rest of the cast, fans expressed concerns about his well-being. At times, he appeared unwell, with instances of slurred speech and appearing disoriented.
In addition to his battles with substance use, Matthew also faced various health issues, some of which were severe and necessitated hospitalization. One such incident resulted from a gastrointestinal perforation, which required emergency surgery. Fortunately, he made a successful recovery.
Matthew never married but was briefly engaged to Molly Hurwitz a couple of years ago, although the engagement ended after only six months. Prior to that, he had been romantically linked to Lizzy Caplan.
He left us at the age of 54. RIP
Also Read, Savannah James Shines Bright: Stepping into the Spotlight