Overwhelmed and Fatigued: Robbie Williams Abruptly Halts Concert
During a recent concert at the Pinkpop music festival in the Netherlands, renowned singer Robbie Williams found himself compelled to abruptly halt his performance after just a few songs.
The exhausted artist, aged 49 and formerly a member of Take That, attributed his fatigue to the lingering effects of "long Covid."
Following an energetic rendition of the timeless Wilson Pickett hit "Land of 1000 Dances," Williams visibly struggled to catch his breath as his band prepared to dive into his 2002 track "Monsoon."
Recognizing his physical limitations, the singer made the decision to pause the show, addressing the crowd with his admission of exhaustion.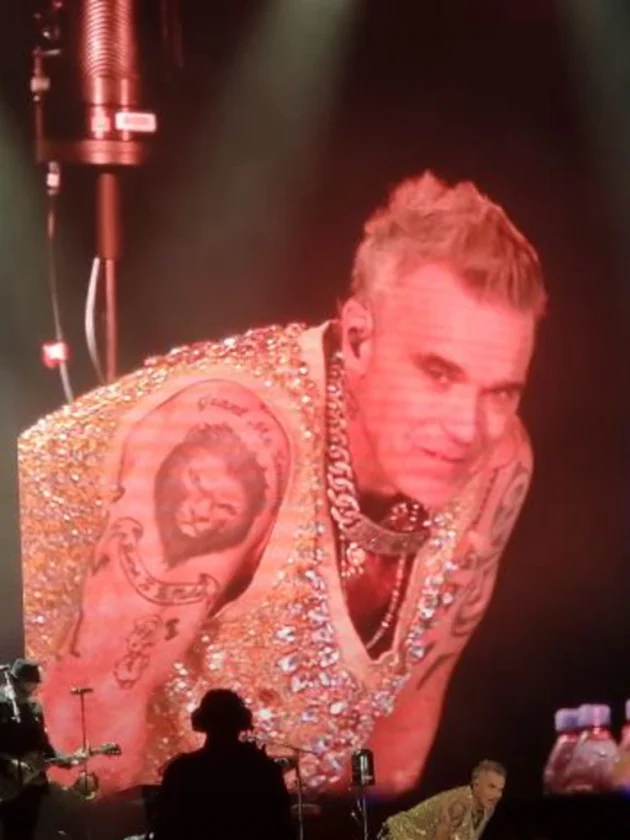 "No, stop stop," he announced. "I'm f**ked. I'm f**ked. It's long Covid, I've got long Covid. It's not my f**king age, you f**kers."
Williams then picked the song back up and continued the set, performing a further 16 songs including hits like Rock DJ, Kids and Angels.
Williams has had two publicly reported bouts of Covid – the first in April 2020, when he was home in Los Angeles.
At the time, Williams said he was feeling "lethargic, tired and heavy" as he spent three weeks isolating in an Airbnb away from his family home to keep his wife and children safe.
"The mental struggle has been the hardest bit about isolation, making sure we don't slip into our own dark holes," he told fans at the time.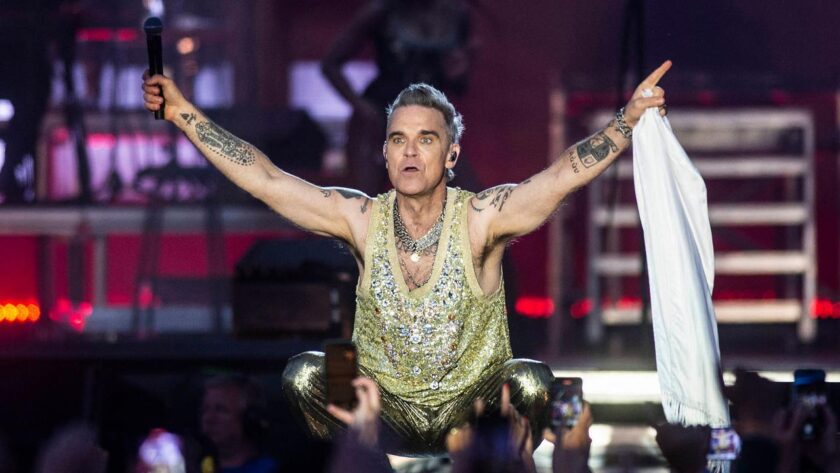 In a later revelation in 2020, Robbie Williams disclosed that he had made a temporary move to the Swiss mountains as a measure to evade the virus. Expressing his neurotic tendencies, the singer explained to the BBC that he sought out a remote location where he believed he could shield himself from the pandemic's reach—an extreme form of social distancing, so to speak.
Unfortunately, Williams faced a second encounter with Covid in January 2021 during a vacation on the Caribbean island of St Barts. While enjoying time with his wife Ayda and their four children, he contracted the virus, leading to his confinement within their luxurious villa, which cost a staggering $186,000 per week. Eventually, after recuperating, Williams flew back home.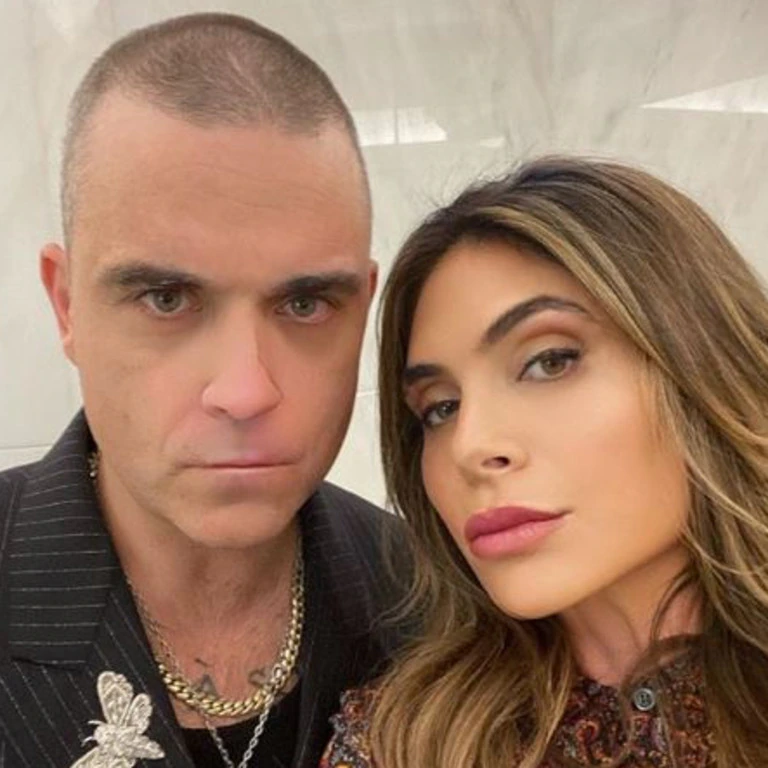 A source told The Sun: "Robbie's been fairly sick. He's confined to the villa where he is staying with his family. It's not exactly the worst place in the world to be quarantined, although he cannot go to the beach. He will have to remain in quarantine for up to 14 days."
Williams later told the Daily Star: "All is good. I'm fine. I'm good. I was good and I will be good."
The World Health Organisation (WHO) defines long Covid as a "condition that occurs in individuals with a history of probable or confirmed SARS CoV-2 infection, usually three months from the onset of Covid-19 with symptoms and that last for at least two months and cannot be explained by an alternative diagnosis".
Common symptoms can include "fatigue, shortness of breath, cognitive dysfunction but also others and generally have an impact on everyday functioning".
Also Read, Know About Noor Alfallah, Girlfriend of Al Pacino
Follow us or bookmark us for more Business Latest Pictures Entertainment News Celeb Bio box office collection report celebrities trailers and promos