Introduction: Searching for the newest Roblox promo codes and free items to enhance your avatar's style? Roblox promo codes offer a fantastic opportunity to acquire accessories and items to personalize your character without relying solely on Robux. Whether you're dressing up for Island Of Move or exploring Mansion Of Wonder, our comprehensive list of active Roblox promo codes has you covered. We'll also guide you through the process of redeeming different types of Roblox codes and share tips on completing challenges to unlock a multitude of free items.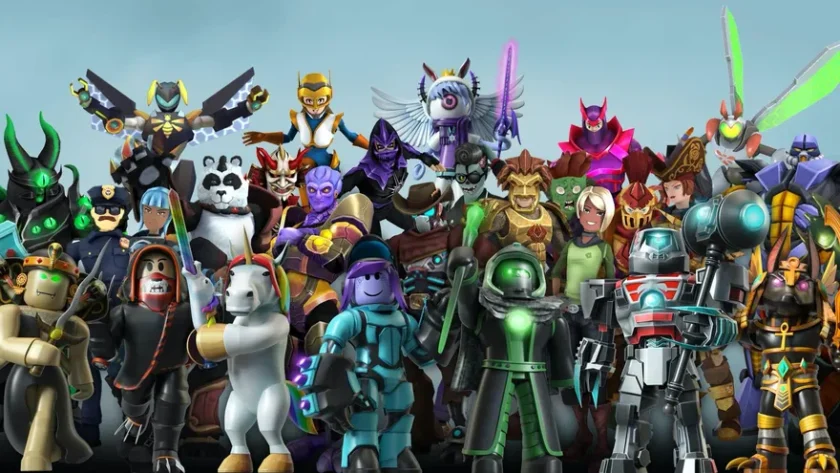 Roblox Promo Codes for November 2023
SPIDERCOLA – Spider Cola
TWEETROBLOX – The Bird Says
DIY (Island Of Move) – Kinetic Staff
GETMOVING (Island Of Move) – Speedy Shades
SETTINGTHESTAGE (Island Of Move) – Build it Backpack
STRIKEAPOSE (Island Of Move) – Hustle Hat
VICTORYLAP (Island Of Move) – Cardio Cans
WORLDALIVE (Island Of Move) – Crystalline Companion
BOARDWALK (Mansion Of Wonder) – Ring of Flames Waist Accessory
FXARTIST (Mansion Of Wonder) – Artist Backpack
GLIMMER (Mansion Of Wonder) – Head Slime Accessory
PARTICLEWIZARD (Mansion Of Wonder) – Tomes of the Magus Shoulder Accessory
THINGSGOBOOM (Mansion Of Wonder) – Ghostly Aura Waist Accessory
How to redeem Roblox promo codes?
To redeem Roblox promo codes and claim free items or cosmetics in the popular online gaming platform, follow these simple steps:
Access the Roblox Website:

Open your preferred web browser and go to the official Roblox website (www.roblox.com). Ensure that you're logged into your Roblox account. If you don't have one, you'll need to create an account.

Navigate to the Promo Codes Section:

Click on the "Promo Codes" tab located in the navigation menu. This will take you to the Roblox Promo Codes page.

Enter the Promo Code:

In the provided text field, type or paste the promo code you want to redeem. Make sure to enter the code accurately, as promo codes are case-sensitive.

Click the "Redeem" Button:

After entering the promo code, click the "Redeem" button. If the code is valid and still active, you will receive the associated item or cosmetic in your Roblox account inventory.

Check Your Inventory:

To access your redeemed items, go to your Roblox account's inventory section. You can equip, wear, or use the items you've received.

Enjoy Your Free Items:

Congratulations! You now have access to the free items or cosmetics associated with the redeemed promo code. Customize your character, avatar, or in-game experience with your new items.
Please note that promo codes are typically time-limited, and they may have usage restrictions. Make sure to redeem them promptly, and always double-check the official Roblox website or social media channels for the latest codes and updates. Additionally, be cautious of websites or individuals claiming to provide free Roblox codes, as these may be scams or unauthorized sources. It's best to rely on official Roblox channels for valid promo codes.
Also Read, Latest Shindo Life codes For November 2023
Eve Online for Beginners: Navigating the Cosmos and Launching Your Space Odyssey
Roblox Heroes Codes: All Active Codes for Free Rare & Epic Spins in Heroes Online