Vietnam banned the release of Barbie
"Vietnam Bans Release of Greta Gerwig's Film 'Barbie' Over Controversial Scene Depicting South China Sea Dispute"
Vietnam has recently made the decision to prohibit the release of the upcoming film "Barbie," directed by Greta Gerwig, within its borders. The ban stems from a scene in the movie that portrays the contentious nine-dash line, a U-shaped dotted line on a map representing territorial claims in the South China Sea, which both China and Vietnam assert as their own.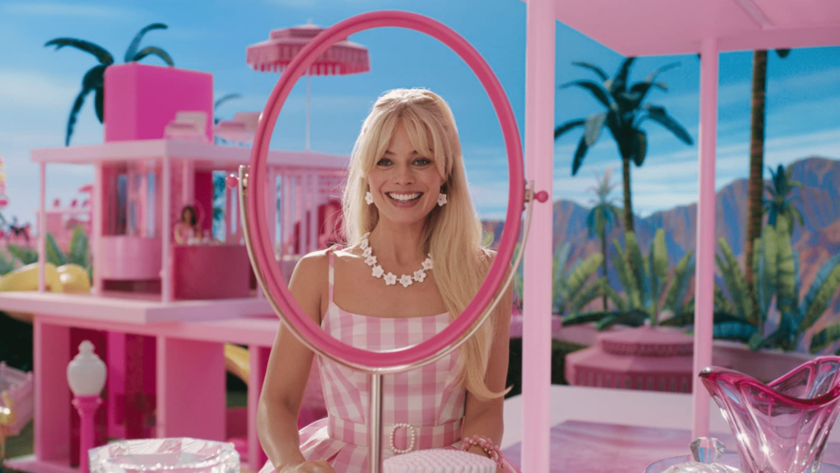 The nine-dash line is utilized by China to assert its control over a significant portion, up to 90 percent, of the South China Sea. Despite an international tribunal's ruling in 2016 that deemed China's claims unfounded, Beijing has not acknowledged the decision and continues to assert dominance in the region through aggressive incursions and the development of military installations.
Due to Vietnam's long standing strained relationship with China, the country announced on Monday that "Barbie" would not be released within its borders due to its inclusion of the disputed line. Vi Kien Thanh, the head of the Vietnam Cinema Department, revealed that the decision was made by the National Film Appraisal and Classification Board, responsible for licensing and censoring foreign films in Vietnam.
In response to state media inquiries, Mr. Thanh confirmed on Monday that the ban on "Barbie" was imposed due to the inclusion of the "illegal image of the 'cow's tongue line'" in the film, utilizing the commonly used Vietnamese term for the nine-dash line.
Vietnam Plus, a state newspaper, stated that the decision to incorporate the line in the movie "distorts the truth, violates the law in general, and infringes upon the sovereignty of Vietnamese territory."
The South China Sea is a region where China, Vietnam, the Philippines, Taiwan, Malaysia, and Brunei all assert territorial claims, encompassing islands and other strategically significant maritime features.
"Barbie," featuring renowned stars such as Margot Robbie and Ryan Gosling, was initially scheduled for release in Vietnam on July 21. Some moviegoers in the country expressed support for the government's ban. Hoang Xuan Bach, a 23-year-old university student, remarked that the film's producers should have been more aware and cautious about including the disputed map.
"I hope this movie fails," he added.
Vietnam has previously banned films for incorporating scenes involving the nine-dash line. Both Sony's 2022 action film "Uncharted," starring Tom Holland, and DreamWorks' 2019 animation "Abominable" were removed from the nation's cinemas for the same reason.
Also Read, Troubleshooting Chrome Freezing Issues After the Latest Windows Update: A Comprehensive Guide
Follow us or bookmark us for more Latest Pictures Entertainment News Celeb Bio box office collection report celebrities trailers and promos