Advertisements Scroll To Continue
15 Best Indian Food Cooking YouTube Channels
Looking for the best Indian food cooking channel here is the list of some best YouTubers.
Who is the best cooking Youtuber in India?
Nisha Madhulika
Nisha Madhulika is an Indian chef, YouTube personality, and restaurant consultant.
Advertisements Scroll To Continue
She also has food columns on several websites where she contributes to Indian Express, Amar Ujala, Times of India, and Dainik Bhaskar.
Nisha's specialty is mainly Indian cuisine.
She has over 12.1 Million subscribers on YouTube with 2.40 Billion views.
YouTube channel Of Nisha – Here
2. Kabita's Kitchen
Kabita Singh is an Indian Chef, Food Blogger, Restaurant Consultant, and YouTuber from Uttar Pradesh India, who is popularly known for making Indian cuisine on YouTube.
Advertisements Scroll To Continue
She has over 11.5 Million Subscribers on YouTube
3. Grandpa Kitchen
Grandpa Kitchen is a YouTube channel; established by Narayana Reddy.
He was from Telangana, India. In his channel he and his grandchildren cooked large dishes of food intended for orphans, making both Indian and western dishes.
The creator's residence is near Hyderabad.
This channel has over 9.40 Million subscribers on Youtube
Advertisements Scroll To Continue
4. Sanjeev Kapoor
Sanjeev Kapoor is a famous Indian celebrity chef, entrepreneur, and television personality.
Kapoor hosted the popular TV show Khana Khazana, the longest running show of its kind in Asia which was broadcast in 120 countries and in 2010 had more than 500 million viewers.
Sanjeev Kapoor Khazana has over 6.83 Million subscribers on YouTube.
5. BharatzKitchen
Bharath Wadhwa is the creator of BharatzKitchen.
He teaches bachelors and students about cooking and provides accurate knowledge as well.
Students who live in hostels or college accommodations can easily learn cooking by watching his videos with easy recipes and daily used ingredients.
Advertisements Scroll To Continue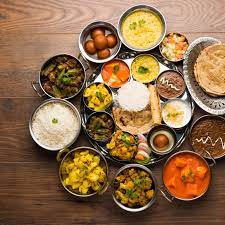 15 Best Indian Food Cooking YouTube Channels
6. VahChef VahReh Vah
VahChef VahReh Vah creator Sanjay Thumma popularly known as Vah-Chef, is an Indian celebrity chef, entrepreneur, restaurateur, and television personality.
He is the founder of the cooking website, vahrehvah.com.
He is especially popular among the Indie-expatriate communities in mainland India.
VahChef YouTube channel has over 2.44 Million Subscribers.
7. Bhavna's Kitchen
Bhavna's Kitchen is famous for her art of cooking exotic vegetarian cuisine recipes from all across the world with a hint of Indian flavor! So, if you are wanting to have lavish dishes but keep up with your 'desi' avatar, Bhavna's Kitchen is the destination for you!
She has over 1.01 Million YouTube Subscribers.
8. Rajashri Food
Rajashri Food
Rajshri Food is one of those best cooking YouTube cooking channels where you would find all sorts of cuisines in the most simple manner and in Hindi.
From oil-free Pani puri to coconut cakes, you'll know about all the possible dishes!
Advertisements Scroll To Continue
9. Manjula's Kitchen
Manjula's Kitchen steals the show when it comes to authentic Indian Food.
The channel has over 200 recipes and counting, including many Vegan and Gluten-Free recipes. Vegetarians, here's one for you again!
She has over 530K subscribers on YouTube.
10. Food Food
Food Food is Indian food and lifestyle channel that was launched in January 2011.
It is a joint venture between Malaysia-based Astro Overseas Limited, Sanjeev Kapoor, Kartik Gaikwad, and Mogae Consultants.
It has over 1.49 Million subscribers.
11. Cook With Parul
Parul Gupta is a YouTuber and Chef with Chanel cook who talks about the best Indian food dishes besides being a good Indian vegetarian channel on YouTube.
She posts videos about kitchen tips and tricks and DIY cleaners in addition to recipes. 
12. Cookingshooking
Insatiable love for food and a splash of parental support, Yaman Aggarwal set up his own cooking channel on YouTube.
The boy with a flair for showmanship started Cooking Shooking in 2012 and is now a nationwide culinary sensation.
13. Kunal Kapoor
Kunal Kapur is an Indian celebrity chef and restaurateur known for hosting and judging MasterChef India.
14. Country Foods
Country Foods, unlike other YouTube cooking channels, focuses more on the traditional front with modern culture.
You will find a string of unknown recipes by people and you will just love this different and more Indian way of cooking!
15. Village Food Factory
Meet Gopinath A YouTuber from Tiruppur, a town near Coimbatore in western Tamil Nadu, who has taken this age-old wisdom a step further by getting his family to also cook and film together.
Advertisements Scroll To Continue
---
Follow us or bookmark us for more Bollywood news box office collection report celebrities trailers and promos
Join us on Facebook
Join us on Twitter