Adam Rich Death, Career and Facts 
Adam Rich Death
Adam Rich, the former child actor known for playing little Nicholas Bradford in the hit family sitcom "Eight Is Enough," has died. He was 54.
Rich died Saturday in Brentwood, the Los Angeles County Department of Medical-Examiner Coroner confirmed to the Associated Press. 
The cause of death was under investigation.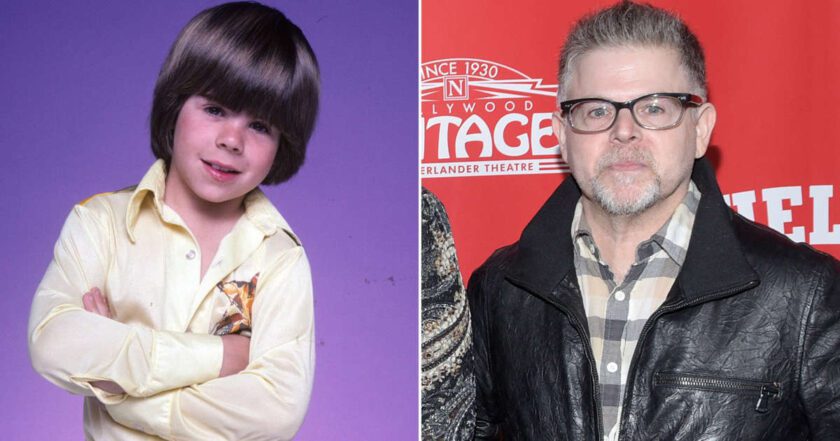 Betty Buckley, who played his stepmother on the show, said on Instagram that she was shocked to learn of his death Sunday and referred to Rich as a "light," her "young pal" on set and friend ever since.
"I adored him and loved working with him," said Buckley, who posted photos from the show of the two of them together on a swing set, on horseback and with her arm around him while he was sleeping. "He was so sweet, funny, fresh and natural. He brought a lot of joy to all of us on the show and to our audiences."
Rich's public life after stardom was similar to that other child actors whose promising careers are later derailed by drugs and alcohol, and run-ins with the law.
He was arrested for driving under the influence in 2002 after nearly striking a parked California Highway Patrol cruiser in a freeway lane closed for maintenance. He was arrested in April 1991 for attempting to break into a pharmacy and in October of that year for allegedly stealing a drug-filled syringe at a hospital where he was being treated for a dislocated shoulder.
Rich suffered from a type of depression that defied treatment and he had tried to erase the stigma of talking about mental illness, said publicist Danny Deraney. He unsuccessfully tried experimental cures over the years.
Deraney said he and others close to Rich were worried in recent weeks when they couldn't reach him.
"He was just a very kind, generous, loving soul," Deraney told The Associated Press. "Being a famous actor is not necessarily what he wanted to be. … He had no ego, not an ounce of it."
Career
Adam Rich was born on October 12, 1968 in Brooklyn, New York, USA.
He was an actor known for Eight Is Enough (1977), its first episode released on 15 March 1977 and final episode on 23 May 1981.
This serial was very popular and won numerous awards like People's Choice Award for Favorite New TV Drama, People's Choice Award for Favorite Overall New TV Program.
He was acted in Code Red (1981), which aired from November 1, 1981 –; September 12, 1982.
He appeared in 18 episodes of Code Red.
In 1983, he was seen in Dungeons & Dragons, A group of kids are thrown into a fantasy world where they must search for a way home, armed with magic weapons that an evil tyrant wants.
First episode of the series was released on 17 September 1983 and final was on 7 December 1985.
Facts
In 1996 "Might" magazine ran a spoof on dead celebrities and included Adam's name in their list, which was picked up and ran by other media.
In April 1991, he smashed a pharmacy window in an attempt to steal drugs.
He was arrested and was bailed out by his TV dad, Dick Van Patten.
He was almost immediately rearrested, this time for shoplifting.
He pled no contest to both charges.
Dropped out of high school at age 17, in 1986.
Feb. 20, 2003: charged with DUI after nearly hitting a police car on a closed-off section of I-10 in Los Angeles on Dec. 18, 2002.
He was number 73 on vh1's The Greatest: 100 Greatest Kid Stars (2005).
Although his greatest passion is acting, he has not pursued it as an adult because of his dislike of fame, and all things celebrity.
Studied acting at Chatsworth High School, with former drama teacher Bob Carelli, who also taught Kevin Spacey, Val Kilmer, Mare Winningham, and several other successful alums of the school. Also studied acting for years after with other teachers.
His Quotes
Life is for living, and I live my life to the fullest everyday.
I am an actor, not a celebrity, I have always wanted to be an actor, I never wanted to be a celebrity!