Discover the shocking revelation from Swiss soccer star Alisha Lehmann about an unexpected proposition from a "very well-known" celebrity. Uncover the intriguing details on her refusal and the jaw-dropping offer. Learn more about Alisha Lehmann's career and personal life in this revealing story.
Swiss soccer sensation Alisha Lehmann recently made a startling revelation during an interview. She disclosed that a "very well-known" celebrity approached her with an inappropriate proposition.
Lehmann recounted the incident during her appearance on the "DirTea Talk" podcast with Shirin David, explaining that it occurred while she was in Miami. She received a message on her phone, and when she chose not to respond, her security guard received a message from the same individual.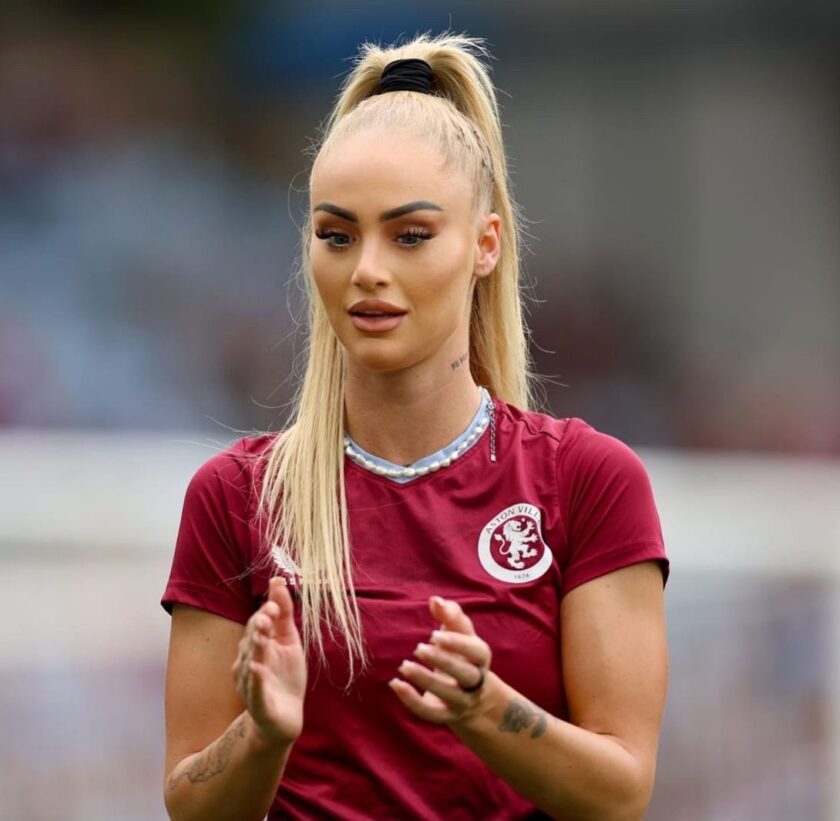 The message conveyed a rather audacious offer: "I will pay Alisha 100,000 Swiss francs to spend a night with her." Lehmann's response, however, was swift and uncompromising. She exclaimed, "No way! And just 100,000?"
For context, the proposed sum of 100,000 Swiss Francs translates to approximately $110,600 in U.S. currency. Remarkably, Lehmann has retained the message on her phone but has chosen to keep the sender's identity a closely guarded secret.
It's worth noting that Lehmann, a 24-year-old striker for Aston Villa, had a publicized relationship with Swiss national teammate Ramona Bachmann. She also went through a public breakup with Douglas Luiz, a star from the men's Aston Villa team.
Having commenced her career in the Women's Super League at the age of 19, Lehmann has had a remarkable journey. She began with West Ham, subsequently moved to Everton, and finally settled at Aston Villa. In the previous season with Aston Villa, she delivered a noteworthy performance, scoring five goals in 22 matches. Although she has appeared in Aston Villa's first two matches this season, she has yet to find the back of the net.
Also Read, Know about NBABite