Defund Trending After Elon Musk's Tweet On NPR.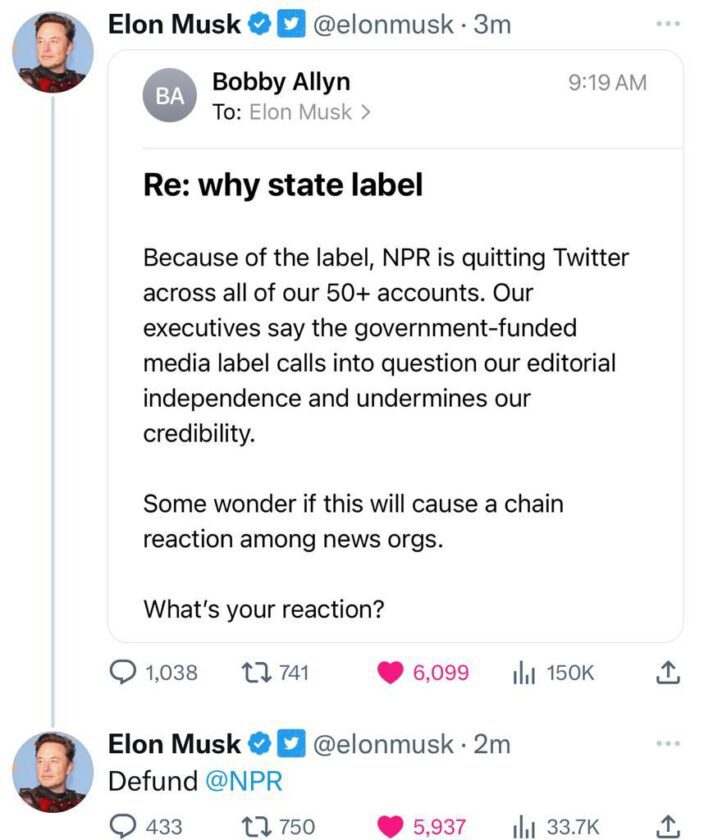 Twitter head Elon Musk posted a mail screenshot from Bobby Allyn and quoted it with Defund @ NPR.
Soon after the Tweet tyler oakley Tweeted Defund @ Elon Musk and Defund started trending on Twitter US.
AFter sometime Elon Musk Tweeted and clarified about funding to NPR with link: NPR literally says Federal funding is *essential* on their website right now at https://npr.org/about-npr/178660742/public-radio-finances…
What have you got against the truth @NPR?
Also Check: Trae Young on the Atlanta Hawks moving to 3-0 in the ATT PlayIn
Follow us or bookmark us for more Latest Pictures Entertainment News Celeb Bio box office collection report celebrities trailers and promos
Join us on Facebook
Join us on Twitter