First Transgender Character in Hogwarts Harry Potter Series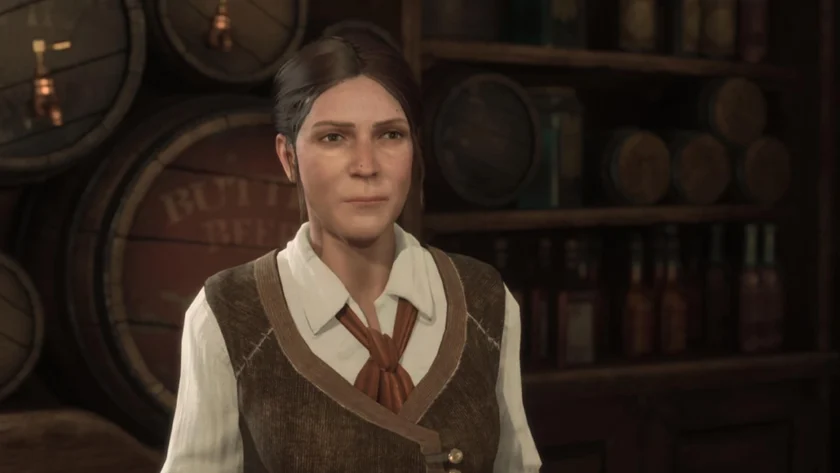 First Transgender Character in Hogwarts Harry Potter Series
Hogwarts Legacy, a new addition to the Harry Potter franchise, marks a significant milestone by featuring the series' first transgender character, Sirona Ryan from the Three Broomsticks.
This is a groundbreaking moment as it is the first time that a trans character has been included in any official works related to the Wizarding World.
It is important to note that this inclusion is particularly significant considering the controversy surrounding Harry Potter author J.K. Rowling and her previous statements on the transgender community.
Rowling's comments have drawn widespread criticism from trans individuals and allies, making the inclusion of a trans character in the Wizarding World even more meaningful.
By introducing Sirona Ryan, the Wizarding World is taking a step towards inclusivity and representation, which is critical in promoting understanding and acceptance.
About Sirona Ryan
In Hogwarts Legacy, the Three Broomsticks pub is run by proprietress Sirona Ryan. The player character encounters her while on a mission with goblin Lodgok, who is friends with Sirona.
During the quest, Sirona shares with the player character how Lodgok has always been accepting of her, even when her classmates took time to recognize her as a witch. Sirona recalls that it was only after years apart that Lodgok recognized her immediately upon their reunion.
When asked about her connection with Lodgok, Sirona responds, "He recognized me instantly when he came in a few months ago, which is more than I can say for some of my own classmates. It took them a second to realize I was a witch, not a wizard."
No voice actress has been publicly announced for the role of Sirona. The game's end credits provide a list of voice talent, but their specific roles are not mentioned. Warner Bros. has not yet provided clarification.
Also Read, Who is Eden Polani? Rumored GF of Leonardo DiCaprio
Follow us or bookmark us for more Latest Pictures Entertainment News Celeb Bio box office collection report celebrities trailers and promos
Join us on Facebook
Join us on Twitter