Romy Hero Johnson, Daughter of Aaron Taylor-Johnson
Who is Romy Hero Johnson?
Romy Hero Johnson is a British celebrity kid, born to Aaron Taylor-Johnson and Sam Taylor-Johnson.
She was born on January 18, 2012 in London, England.
As of 2023, Romy Hero Johnson is 11 years old and her zodiac sign is Capricorn.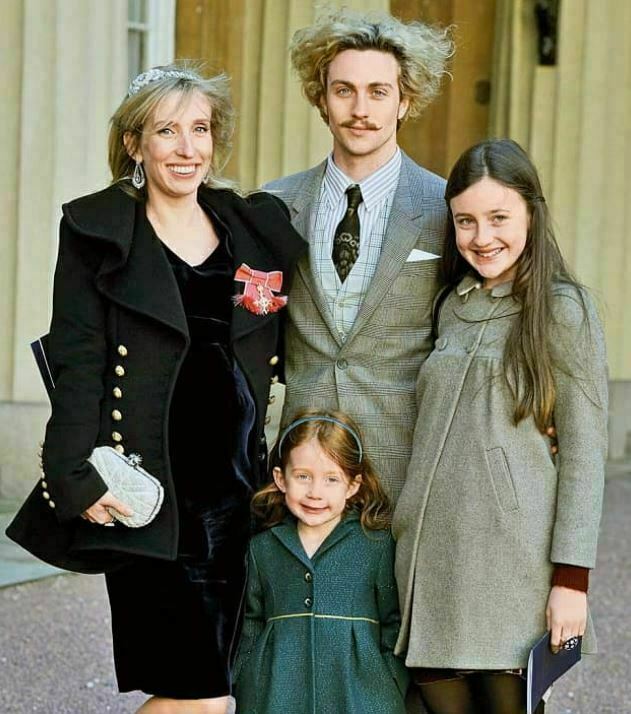 Aaron and Sam are known for their wide age gap, which brought them much public attention. However, their daughter remains a non-public figure.
The England-born star was only 20 years old when he first became a Father. Moreover, Aaron became a dad for the second time at 21.
| | |
| --- | --- |
| Full Name | Romy Hero Johnson |
| Nick Name | Romy |
| Date Of Birth | January 18, 2012 |
| Age | 11 Years (As of 2023) |
| Place Of Birth | London, England |
| Current Residence | London, England |
| Known For | Daughter of Aaron Taylor-Johnson and Sam Taylor-Johnson |
| Zodiac Sign | Capricorn |
| Religion | Christian |
Also Read, Know About Annie Costner, Daughter Of Kevin Costner
Family
Romy was born to actor Aaron Taylor-Johnson and Sam Taylor-Johnson.
She has one elder sister Wylda Rae Johnson born on July 7, 2010.
She has two half siblings Jessie, and Angelica.
| | |
| --- | --- |
| Father | Aaron Taylor-Johnson |
| Mother | Sam Taylor-Johnson |
| Siblings | Wylda Rae Johnson, Jessie, and Angelica. |
| Grandparents | Sarah Johnson, David Taylor, Geraldine Taylor, Robert Johnson |
| Aunts | Gemma Johnson, Ashley Taylor |
| Uncle | Kristian Taylor-Wood |
Also Read, Know About Bianca Censori, Kanye West's Alleged Wife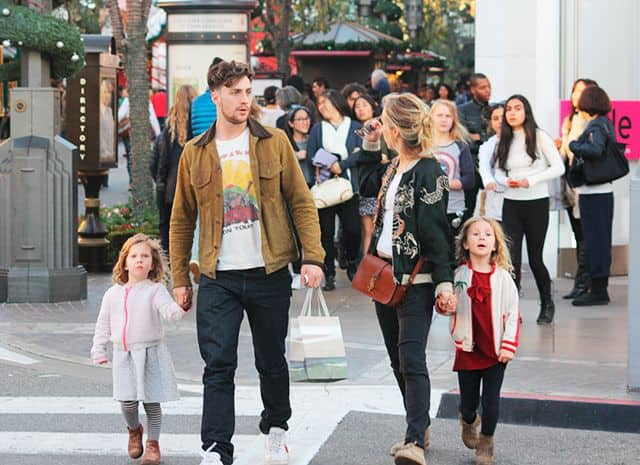 Birth Of Romy Hero Johnson
Romy Hero was born at home on Wednesday, Jan. 18, in London, their rep confirms to PEOPLE.
"Both mother and daughter are well," a statement reads.
The couple, who met in 2009 on the set of the artist's directorial debut, Nowhere Boy, are already parents to daughter Wylda Rae.
In 2010, Johnson, 21, told PEOPLE that Taylor-Wood, 44, is "lovely and a fantastic mother."
According to her father's interview on the "James Corden Show," Romy's father revealed that she was a bright young girl. Narrating an account, Aaron brought a bunch of power tools into their home while his then six-year-old asked if they were to build a treehouse. She then started helping take tools out of the boxes.
Aaron admitted that all his children are pretty smart and that he had learned much from them. He said in an interview:
"Being honest with your kids is most important, really. They know when you're lying for sure. I learn more from my kids than anyone else. They are incredibly smart, and they're sweet."
Marriage Of Her Parents
Aaron Johnson began a relationship with director Sam Taylor-Wood, after meeting on the 2009 set of the film Nowhere Boy when he was 18 and she was 42.
The couple, who have been together since meeting on the set of Taylor-Wood's directorial debut Nowhere Boy and got engaged in October 2009, were married on June 21, 2012 in Somerset, England, they confirm to the Associated Press.
Taylor-Wood wore a dress by Sarah Burton for Alexander McQueen, while Johnson wore a suit by Tom Ford. Both husband and wife will now use the surname Taylor-Johnson.
Johnson, who starred in Kick-Ass and will next appear in Anna Karenina, and Taylor-Wood,are parents to two daughters together – Romy, and Wylda.
Of their age difference, Johnson has said, "I'm an old soul and she's a young soul. We don't see an age gap, we just see each other."
This is the second marriage for the director, who also has two daughters with ex-husband Jay Jopling.
Taylor married art dealer and gallerist Jay Jopling in 1997; they had two daughters together, born in April 1997 and 2007, respectively.
In September 2008, the couple announced that they were separating amicably after 11 years of marriage.
You May Like: Know About Daisy Dove Bloom, Daughter Of Katy Perry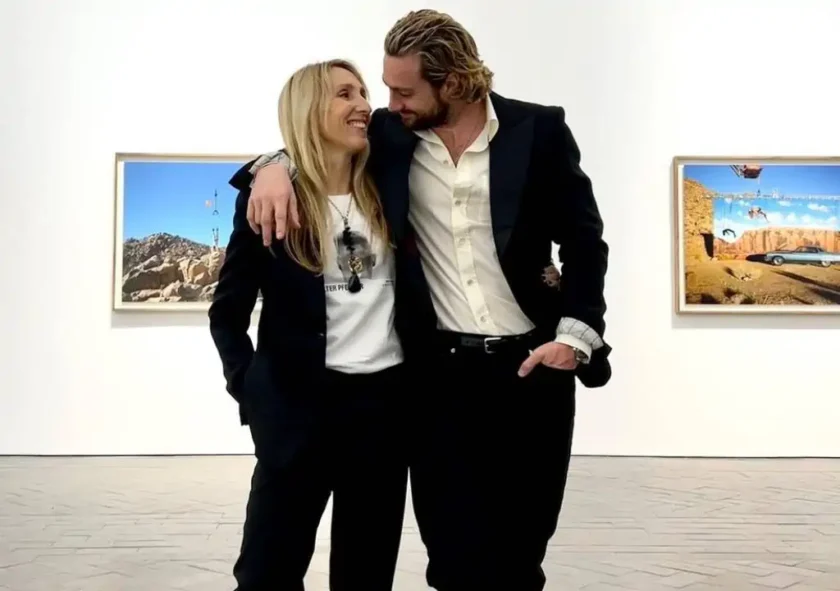 About Her Parents
Father
Aaron Perry Taylor-Johnson is an English actor born on 13 June 1990.
He is best known for his portrayal of the title character in Kick-Ass (2010) and its 2013 sequel, and the Marvel Cinematic Universe character Pietro Maximoff in Avengers: Age of Ultron (2015).
Taylor-Johnson began performing as a child and appeared in such films as Shanghai Knights (2003), The Illusionist (2006) and Angus, Thongs and Perfect Snogging (2008).
He had his breakthrough performance as John Lennon in the biopic Nowhere Boy (2009), directed by Sam Taylor-Johnson, whom he later married in 2012.
He followed this with roles in the crime thriller Savages (2012), period drama Anna Karenina (2012), and monster film Godzilla (2014).
For his performance as psychopathic drifter Ray Marcus in Tom Ford's thriller Nocturnal Animals (2016), he won the Golden Globe Award for Best Supporting Actor and was nominated for the BAFTA Award for Best Actor in a Supporting Role.
He has since appeared in the action films Tenet (2020) and Bullet Train (2022).
Aaron Perry Johnson was born in High Wycombe, Buckinghamshire, England, the son of civil engineer Robert Johnson and Sarah, a housewife.
He has a sister, Gemma, who appeared in a small role in his 2002 film Tom & Thomas.
Johnson is Jewish.
He was educated at Holmer Green Senior School, and attended the Jackie Palmer Stage School in High Wycombe between 1996 and 2008, where he studied drama, tap, jazz, acrobatics, and singing.
Mother
Samantha Louise Taylor-Johnson is a British film director, artist and photographer born on 4 March 1967.
Her directorial feature film debut was 2009's Nowhere Boy, a film based on the childhood experiences of The Beatles songwriter and singer John Lennon.
She is one of a group of artists known as the Young British Artists.
Samantha Taylor-Wood was born in Croydon, London.
Her father, David, left the family when she was nine.
Her mother, Geraldine, is a yoga teacher and astrologist.
She has a younger sister, Ashley, and a maternal half-brother, Kristian.
Taylor-Johnson grew up near Streatham Common in south London until her parents' divorce.
The family then moved into an old schoolhouse in Jarvis Brook in East Sussex, and Samantha went to Beacon Community College.
She later attended Goldsmiths, University of London.
Also Read, Know About Khai Hadid Malik, Daughter Of Gigi Hadid
Frequently Asked Questions
How old is Romy Hero Johnson?
She was born on January 18, 2012 in London, England.
As of 2023, Romy Hero Johnson is 11 years old and her zodiac sign is Capricorn.
Who is the real sister of Romy Hero Johnson?
How many half-siblings does Romy Hero Johnson have?
She has two half siblings Jessie, and Angelica from her mother's first marriage.
Also Read, Know About Cooke Maroney, Husband Of Jennifer Lawrence
Follow us or bookmark us for more Celeb Bio box office collection report celebrities trailers and promos