Discover Selena Gomez's Net Worth in 2023 and unveil the true value of this global icon. Explore her financial success and achievements today.
Introduction
When it comes to success, few celebrities can rival the multifaceted talent of Selena Gomez. From her early days as a child actress on "Barney & Friends" to her meteoric rise as a music superstar, Gomez has captivated audiences worldwide with her undeniable talent and charm. But beyond her artistic achievements, there is a side of Selena Gomez that many may not be aware of – her impressive real estate portfolio.
In this article, we will delve into Selena Gomez's real estate empire and explore how her investments provide a glimpse into her true net worth. From luxurious mansions to breathtaking properties, Gomez's real estate ventures showcase her financial prowess and demonstrate that her wealth extends far beyond her public persona.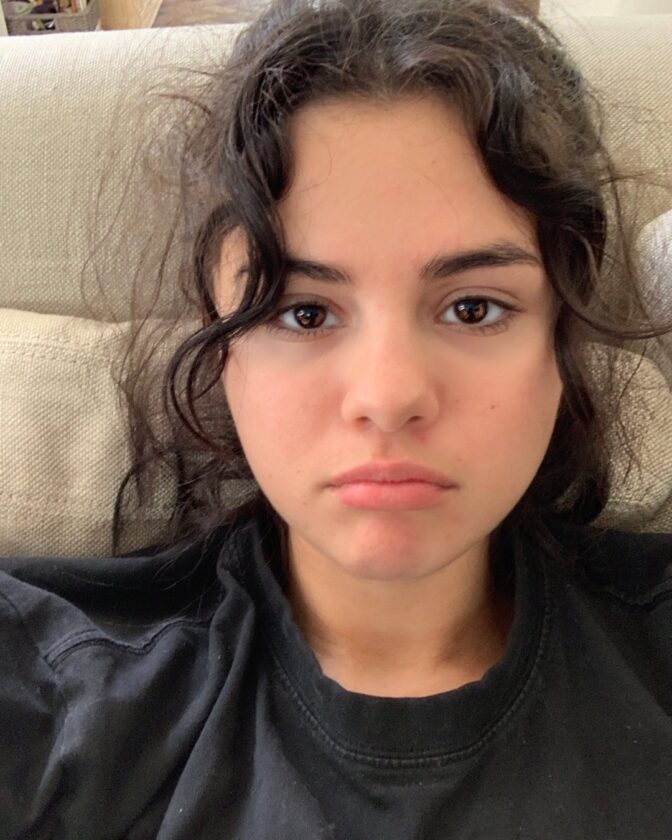 Rare Beauty & Other Investments
Before we dive into Gomez's real estate holdings, it's important to highlight her entrepreneurial ventures. One of her most notable and successful endeavors is Rare Beauty, a makeup company she launched in September 2020. Rare Beauty has become a massive success, generating at least $100 million in revenue in 2022 alone. With a projected revenue of $300 million in 2023, Rare Beauty has solidified Gomez's status as a savvy businesswoman. The company's emphasis on moderately-priced, accessible products has resonated with consumers, contributing to its rapid growth.
Aside from Rare Beauty, Gomez has made strategic investments in various industries. She became an owner and investor in the ice cream brand Serendipity and co-founded the mental health platform "Wondermind." Additionally, Gomez has invested in the food delivery company Gopuff. These investments demonstrate her astute financial decision-making and contribute to her overall net worth.
Also Read, Morgan Freeman Net Worth 2023: A Hollywood Legend's Wealth
Early Life and Career
Selena Gomez was born on July 22, 1992, in Grand Prairie, Texas. From a young age, Gomez showed a passion for the entertainment industry, which eventually led her to pursue a career in acting and music. She began her professional acting career at the age of seven on the popular children's show "Barney & Friends." This early exposure to the industry laid the foundation for her future success.
Gomez's breakthrough came when she landed a recurring role on the hit Disney Channel series "Hannah Montana" and later starred in the critically acclaimed series "Wizards of Waverly Place." Her talent and charisma quickly propelled her to stardom, and she soon transitioned into the world of music.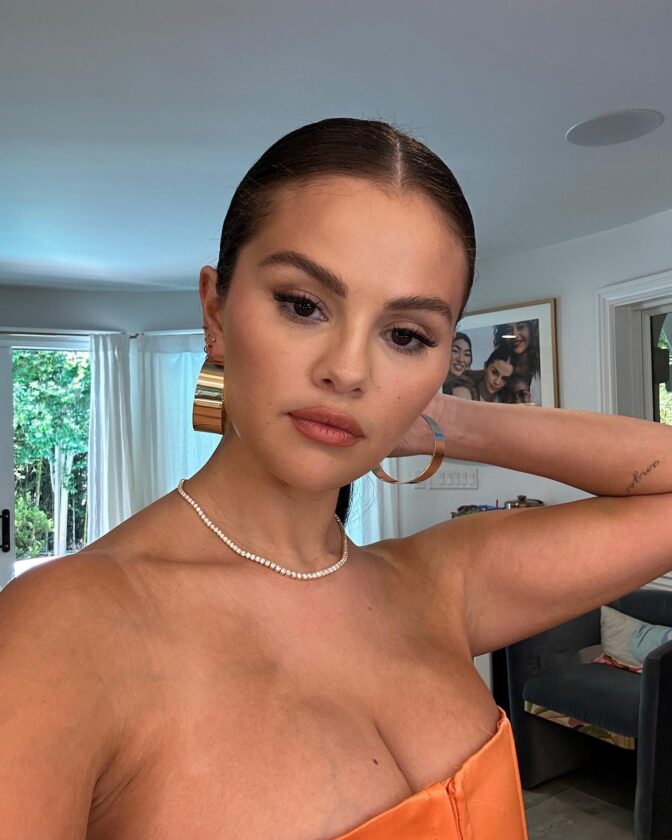 Music and Acting Success
Gomez's foray into the music industry was met with resounding success. As the lead singer of Selena Gomez & The Scene, she released three studio albums and achieved Gold status for all of them. Her music career further solidified her status as a bonafide superstar, with her albums garnering millions of streams and earning her numerous awards and accolades.
In addition to her music success, Gomez continued to thrive in the acting world. She appeared in several films, including "Another Cinderella Story," "Princess Protection Program," and "Ramona and Beezus." Gomez's versatility as both a singer and an actor showcased her immense talent and contributed to her growing net worth.
Also Read, Chris Hemsworth Net Worth 2023: A Marvelous Fortune
Expanding Her Brand: Collaborations and Endorsements
Selena Gomez's influence extends beyond the realms of music and acting. She has become one of the most influential figures in the world of fashion and beauty, collaborating with renowned brands and securing lucrative endorsement deals.
In 2017, Gomez signed a two-year, $30 million endorsement deal with Puma, joining the ranks of global ambassadorship alongside fellow superstar Rihanna. This partnership not only showcased Gomez's fashion-forward style but also solidified her status as a tastemaker in the industry.
Furthermore, Gomez partnered with the luxury brand Coach in 2016, signing a $10 million endorsement deal. This collaboration allowed Gomez to not only become the face of the brand but also create her own line. The deal showcased her ability to seamlessly blend her personal style with the world of fashion.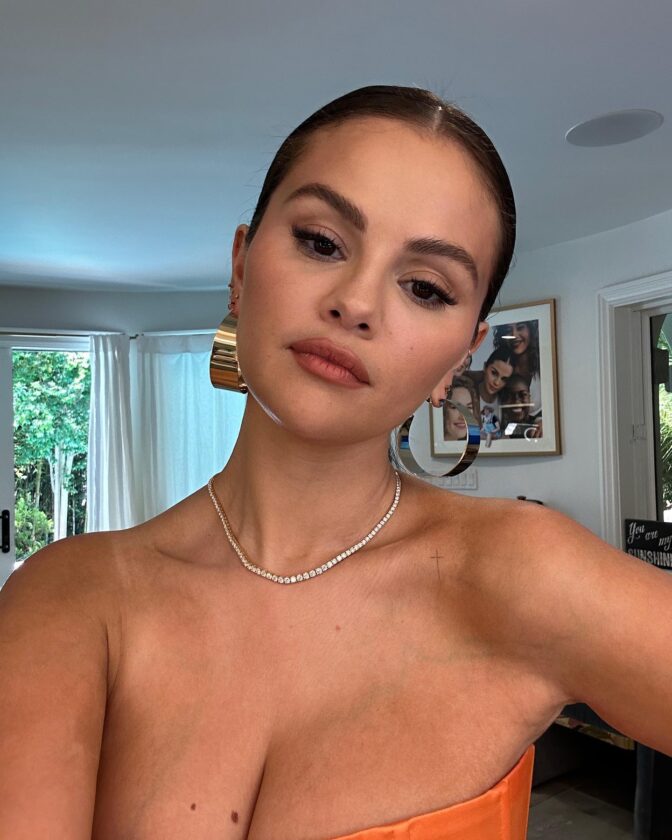 Real Estate Ventures: A Glimpse into Gomez's Wealth
While Selena Gomez's artistic achievements have brought her fame and fortune, her real estate investments provide a deeper insight into her true net worth. Throughout her career, Gomez has made several significant real estate purchases, showcasing her penchant for luxurious and stunning properties.
Gomez's first foray into the real estate market came in 2011 when she bought her first home in Tarzana, California, for $2.175 million. Described as a starter home, the property underwent extensive renovations to suit Gomez's taste. Three years later, Gomez sold the house to fellow celebrity Iggy Azalea for $3.45 million, making a profit of $1.275 million.
In 2014, Gomez purchased a Mediterranean-style mansion in Calabasas, California, for $3.69 million. This opulent property featured five bedrooms, six bathrooms, and an array of luxurious amenities, including a gym, movie theater, and underground wine cellar. However, in 2016, Gomez sold the home for $3.3 million, incurring a loss.
Gomez's real estate ventures extended beyond California when she purchased a sprawling 10,016-square-foot mansion in Fort Worth, Texas. This English-style home boasted five bedrooms, six and a half bathrooms, and a range of lavish features, including a living room with a floor-to-ceiling stone fireplace and an eight-seat movie theater. After listing the property for $3.499 million in 2016, Gomez sold it for $2.7 million in 2018.
In 2017, Gomez acquired a charming bungalow in Studio City, Los Angeles. This cozy home offered a retreat-like atmosphere, featuring a skylight-topped gourmet kitchen, a family room with a marble-topped bar, and a formal living room with a traditional fireplace. After owning the property for just three years, Gomez sold it for $2.368 million in 2020, making a profit from her investment.
Gomez's most recent real estate purchase came in 2020 when she bought an 11,483-square-foot home in Encino, Los Angeles, for $4.9 million. This iconic property was previously owned by the late rock legend Tom Petty, adding to its allure. With its six bedrooms, ten bathrooms, and state-of-the-art amenities such as an in-home recording studio, massage room, and gym, this property represents the pinnacle of luxury living.
Also Read, Harrison Ford Net Worth 2023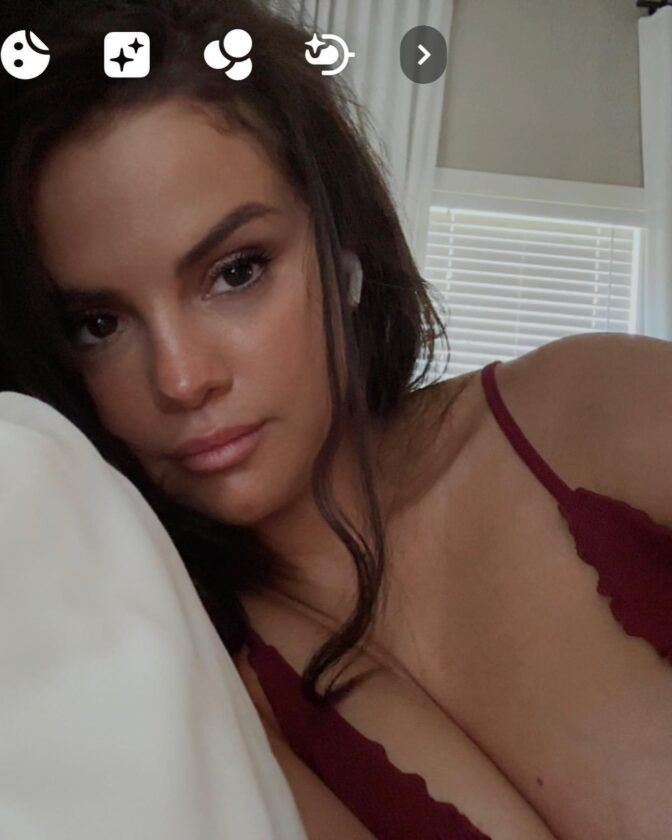 Selena Gomez Net Worth Milestones
Selena Gomez's net worth has reached staggering heights over the years, solidifying her status as one of the wealthiest celebrities in the world. According to Celebrity Net Worth, Gomez's fortune is estimated to be around $800 million.
Her successful music career, lucrative endorsement deals, and entrepreneurial ventures have all contributed to her immense wealth. Rare Beauty, her makeup company, has been a significant source of revenue, generating at least $100 million in 2022 and projected to reach $300 million or more in 2023. Additionally, Gomez's investments in various industries, including Serendipity ice cream and Wondermind, further enhance her financial standing.
Gomez's real estate acquisitions and sales also demonstrate her financial prowess. While she may have incurred losses on certain properties, her ability to enter and exit the market strategically showcases her astute investment decisions.
Selena Gomez's net worth has reached extraordinary heights, placing her among the world's wealthiest celebrities, with an estimated fortune of approximately $800 million, as reported by Celebrity Net Worth.
Her wealth is the result of a thriving music career, lucrative endorsement deals, and successful entrepreneurial ventures.
Rare Beauty, Gomez's makeup company, has been a major contributor to her wealth, generating a minimum of $100 million in revenue in 2022, and with projections indicating it may surpass $300 million in 2023.
Gomez's strategic investments in various industries, including ownership in Serendipity ice cream and co-founding Wondermind, have significantly bolstered her financial status.
Philanthropy and Social Impact
Beyond her professional success, Selena Gomez is dedicated to making a positive impact on the world. She has been involved in numerous charitable endeavors and serves as a UNICEF Goodwill Ambassador. Gomez has used her platform to raise awareness for important causes, such as mental health, lupus research, and humanitarian aid.
In addition to her philanthropic work, Gomez has been an advocate for inclusivity and body positivity. She has used her influence to promote self-acceptance and challenge societal beauty standards, empowering her fans and followers to embrace their uniqueness.
Also Read, Nick Cannon Net Worth 2023: Uncovering the True Figures
Personal Life and Health Issues
Selena Gomez's personal life has been the subject of intense media scrutiny, particularly her high-profile relationships and friendships with other celebrities. Her on-again, off-again relationship with pop star Justin Bieber garnered significant attention, further amplifying her public image.
Gomez has also been open about her health struggles, including her battle with lupus, an autoimmune disease. Her willingness to share her experiences has helped raise awareness and destigmatize discussions surrounding mental health.
Conclusion
Selena Gomez's net worth extends far beyond her artistic achievements. Her real estate investments, successful business ventures, and philanthropic efforts contribute to her immense wealth. From her luxurious mansions to her entrepreneurial endeavors, Gomez's financial prowess is evident in every aspect of her life.
As she continues to evolve as an artist and entrepreneur, it is clear that Selena Gomez's net worth will only continue to grow. Her dedication, talent, and business acumen have solidified her status as one of the most influential and successful celebrities of our time.
Also Read, Unveiling Hero Wars Eternal Darkness: Embark on a Legendary Heroic Journey