After receiving backlash Sukihana admits she's a disgusting person
Sukihana admits she's a disgusting person
Amidst the buzz surrounding her leaked OnlyFans video, Sukihana made a noteworthy appearance on The Armon Wiggins Show on Wednesday, July 12.
The rapper found herself as a trending topic on Twitter after a video from her OnlyFans made its way onto the platform. In the explicit clip, Sukihana can be seen engaging in intimate self-pleasure using a sex toy, leading to an intense climax accompanied by explicit visual evidence.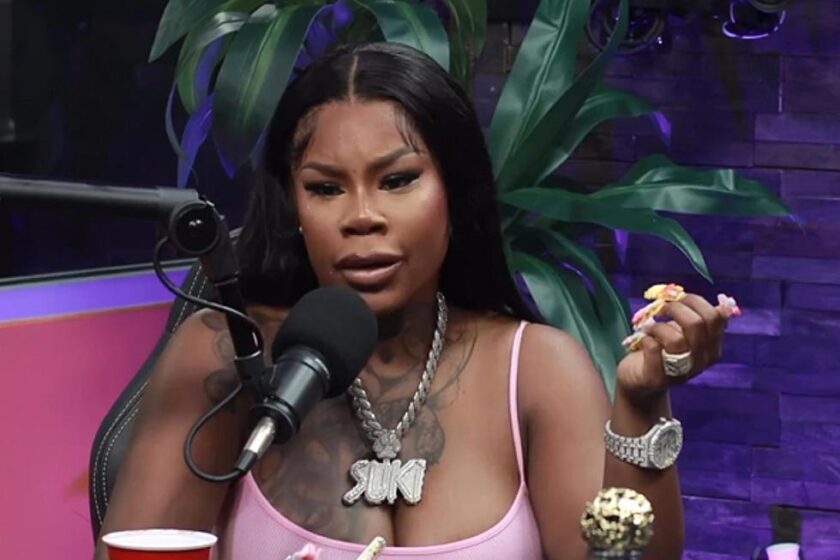 "The thing is, I'm a disgusting person," Sukihana responded in the video below when asked to address the viral clip. "People been knew that about me. I don't give a f**k."
"I feel like when they say disgusting, they're not f**king lying," she continued. "Whatever you heard about me is the truth. I don't give a f**k. You know how you break all barriers? You break them by telling them everything. So, now that I told you everything, there's no exposing. It is what it is."
Sukihana went on to explain that she joined OnlyFans during the pandemic but no longer uses the platform.
"At the end of the day, I had to do what I had to do to take care of my muthaf**kin kids, to put a roof over my head and my kids' head," Sukihana added. "So, how I hustle ain't got s**t to do with these h*es."
Sukihana OnlyFans Video Backlash
Following the release of an explicit solo video featuring Sukihana on Tuesday, July 11, the rapper quickly became a trending topic on Twitter.
However, the video did not impress many individuals who came across it. Expressing their dismay, one Twitter user commented, "I'm heading to threads because why y'all sharing that Sukihana video this early like people ain't having breakfast." Another user chimed in, exclaiming, "That Sukihana video is putrid and truly disgusting, WHILE I WAS EATING???"
To address the negative comments surrounding her leaked OnlyFans video, Sukihana has shared a video response. Check out the clip below to witness Sukihana's reaction to the mean-spirited remarks regarding the recent leak from her OnlyFans account.
Also Read, How to stop Samsung Calendar from interfering with Google Calendar on Galaxy Phones
How To Unlock An IPhone Without A Passcode Or Face Id?
Follow us or bookmark us for more Latest Pictures Entertainment News Celeb Bio box office collection report celebrities trailers and promos