Brooke Shields claims that Tom Cruise left his daughter Suri out of his Christmas card
The latest revelation about Tom Cruise's troubled relationship with his daughter Suri is that he has excluded her from his annual Christmas card.
This news comes amidst reports of Cruise's distant relationship with Suri, whom he shares with ex-wife Katie Holmes. According to Brooke Shields, who is a friend of Cruise, the actor used to send her a cake every Christmas, but the cake stopped coming in recent years.
Shields also shared that the Christmas card from Cruise initially included Suri and her mother Katie Holmes, but then it was just Tom, and now the cake has stopped coming altogether.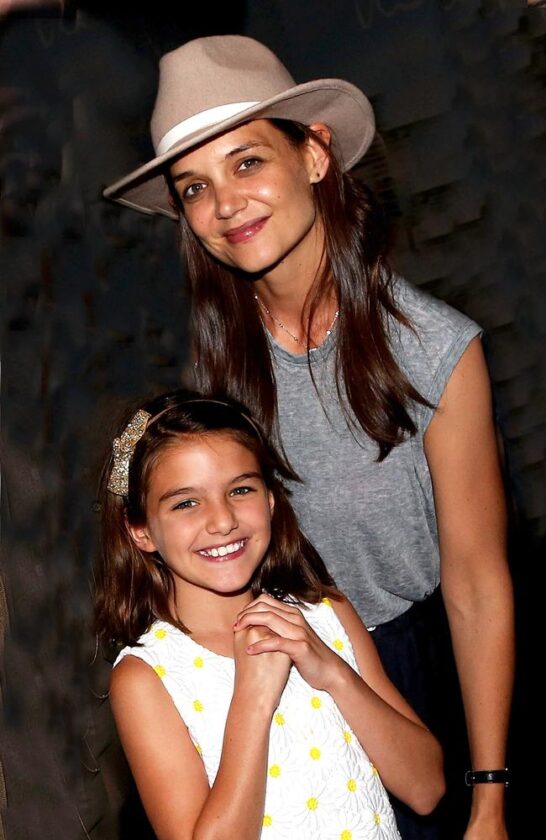 In an interview with People magazine, Shields stated that she was "on the list for awhile" and "had a good 10-year run" getting the $126 bundt cake that Cruise sends his famous friends for the holidays. 
She added, "I got the coconut cake every year, which I was very happy [about]." However, the cake stopped coming a few years ago, and Shields is unsure why. She clarified that the change had nothing to do with her past feud with Cruise over her post-partum depression medication. Shields and Cruise have moved on from their public spat and remained friends over the years.
Shields went on to reveal that Cruise's Christmas card used to feature him, Katie, and Suri, but then it was just Tom, and now it seems to have stopped altogether. Shields found it amusing that Suri was cut from the card, saying, "It was from them and Suri [at first], so it was the three of them, and then soon it was no Suri and no Katie and just Tom. Then it went from just Tom for a while, but not every holiday. And then the cake stopped."
While Shields and Cruise have maintained their friendship, it seems that Cruise's relationship with his daughter Suri is non-existent. According to a source who spoke to Page Six last month, Cruise hasn't seen Suri in a very long time. This news is not entirely surprising, as Cruise's high-profile divorce from Holmes in 2012 brought to light the challenges they faced regarding Suri's upbringing. While Holmes has custody of Suri, Cruise reportedly has a limited relationship with his 16-year-old daughter.
In a recent interview with Variety, Holmes spoke about her daughter growing up and the challenges of parenting a teenager. She noted that it feels "wild" that Suri is nearly as old as she was when she began filming "Dawson's Creek." It is unclear what the future holds for Cruise and his relationship with his daughter, but it is evident that their relationship remains strained.
Also Check: Barbie Ferreira describes her departure from 'Euphoria' as a decision made mutually
Follow us or bookmark us for Latest Pictures Entertainment News Celeb Bio box office collection report celebrities trailers and promos
Join us on Facebook
Join us on Twitter