Why Is Ezra Miller Trending On Twitter?
DC Bosses Peter Safran and James Gunn in an unveiling of their DC Universe Chapter 1 yesterday haven't shut the door on Ezra Miller's possible return as the Flash.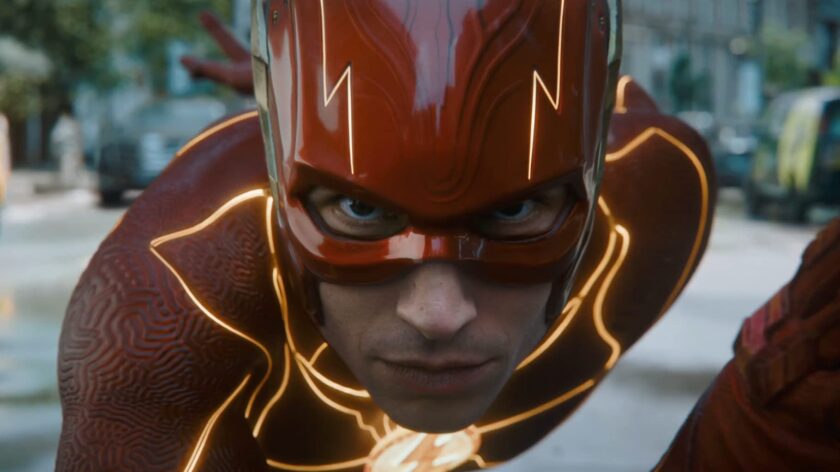 As Variety reported after a tumultuous year that involved a series of arrests and public meltdowns, "The Flash" star Ezra Miller appeared to be a case of one and done in the DC Universe.
But newly installed DC co-head Peter Safran said the door is open for further collaborations with Miller after "The Flash" stand-alone opens on June 16.
"Ezra is completely committed to their recovery," Safran said. "And we are fully supportive of that journey that they're on right now. When the time is right, when they feel like they're ready to have the discussion, we'll all figure out what the best path forward is.
But right now, they are completely focused on their recovery. And in our conversations with them over the last couple of months, it feels like they're making enormous progress."
There's been rumors that a slew of coda sequences were shot with former DC stars i.e. Gal Gadot's Wonder Woman, Henry Cavill's Superman, etc, but in regards to who survives the time-bending plot remains the surprise.
The duo were asked if the actress set to play Supergirl in The Flash –Sasha Calle (the first Latina Supergirl)– would continue to play the character in future DC movies.
"We're figuring it all out," answered Gunn.
On Jan. 13, Miller pleaded guilty to unlawful trespass in a Vermont May burglary incident, with a year of administrative probation and a $500 fine.
The crime was one of several incidents last year for Miller including a Reykjavik, Iceland altercation with a female bar patron; disorderly conduct at a Hawaiian karaoke bar; and a second-degree assault charge for throwing a chair at a 26-year old woman during a private gathering.
There also was a restraining order issued by a 12 year old and their mother in Greenfield, MA, as well as a protection order filed against Miller by the parents of 18-year-old Tokata Iron Eyes for grooming and brainwashing their daughter as a minor.  
In the wake of the scandals, Miller issued a statement in August, saying "having recently gone through a time of intense crisis, I now understand that I am suffering complex mental health issues and have begun ongoing treatment."
"I want to apologize to everyone that I have been alarmed and upset with my past behavior," they added. "I am committed to doing the necessary work to get back to a healthy, safe and productive stage in my life."
This came at a time when the actor met with Warner Bros motion picture bosses Michael De Luca and Pam Abdy last summer to apologize for their incidents.
Ezra Miller Trending On Twitter
People's reaction on Twitter
Also Read, Why Per TMZ Margot Robbie dating is trending on Twitter?
Follow us or bookmark us for more Latest Pictures Entertainment News Celeb Bio box office collection report celebrities trailers and promos