Amazon Facebook and Google favored their own: United States Panel.
New internal documents released by the US House Judiciary Committee have revealed how Amazon, Facebook and Google favored their own products and abused their dominance to suppress competition from their rivals.
The new documents include internal Facebook documents, showing the company views itself as dominant in the social networking market and insulates itself from competitive threats.
"Other newly-released documents include Google internal communications demonstrating how it leverages its control over the Android mobile operating system to prevent smartphone manufacturers from introducing products or services that compete with Google's family of mobile apps," the House Judiciary Committee said in a statement on Tuesday.
Internal Amazon documents demonstrate how Amazon's abuses its dominance over e-commerce to coerce third-party sellers to purchase other services from Amazon, such as fulfillment and distribution.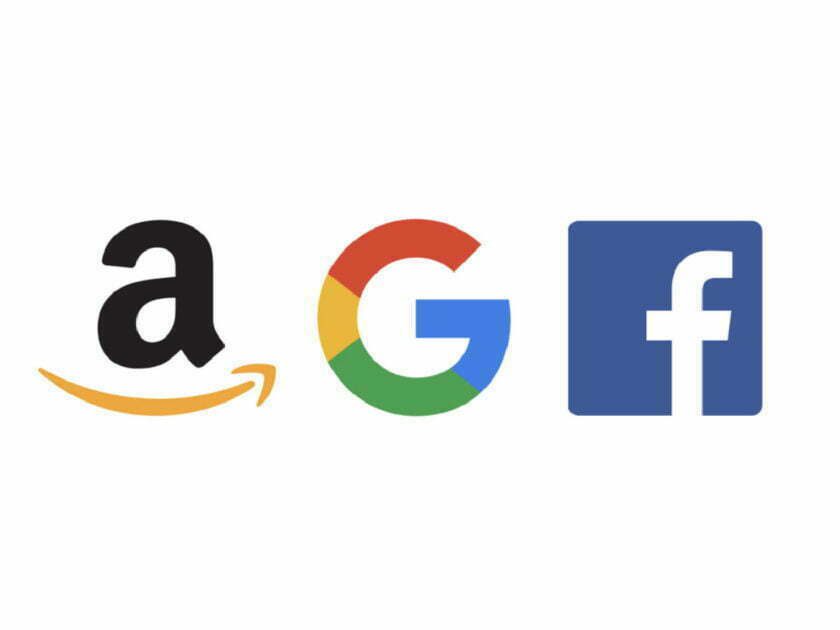 Amazon Facebook and Google
"From Amazon and Facebook to Google and Apple, there's no question that these unregulated tech giants have become too big to care and too powerful to ever put people over profits," said House Antitrust Subcommittee Vice Chair, Pramila Jayapal (D-WA).
"This report is clear: it's time for Congress to act to protect consumers and promote competition. My Ending Platform Monopolies Act would be an important step towards reining in the power of Big Tech," she added.
The report came as the US lawmakers push to approve stronger antitrust legislation by the end of the year.
The 450-page report details the findings and recommendations from a bipartisan investigation that included seven congressional hearings, the production of nearly 1.3 million internal documents and communications from the investigated firms and submissions from 38 antitrust experts.
"The findings and recommendations clearly show that it is long-past time for Congress to enact meaningful updates to our antitrust laws to address the lack of competition in digital markets and the monopoly power of dominant platforms like Amazon, Apple, Facebook, and Google," said House Judiciary Committee Chairman, Jerrold Nadler (D-NY).
"The public wants Congress to act, and there is legislation that is ready for a vote on the floor of both the House and the Senate. I implore leadership to move this legislation quickly," Nadler added.
In Other News
Amazon has filed a lawsuit against administrators of more than 10,000 Facebook groups
Amazon has filed a lawsuit against administrators of more than 10,000 Facebook groups it accuses of coordinating fake reviews in exchange for money or free products.
The Seattle-based e-commerce giant said in a statement posted on its website Tuesday the Facebook groups were set up to recruit people "willing to post incentivized and misleading reviews" across its stores in the U.S. the UK, Germany, France, Italy, Spain and Japan.
The problem over phony reviews is not new for Amazon, or e-commerce as a whole. Amazon AMZN, +3.91% itself has previously sued people it said were offering fake testimonials, though lawmakers and regulators have questioned whether the company was doing enough to combat the issue.
Last year, U.K. competition regulators launched a probe into whether the online retailer and Alphabet's GOOGL, +4.38% Google were taking adequate actions to protect shoppers.
In the statement, Amazon said one of the Facebook groups it's targeting, called "Amazon Product Review," had more than 43,000 members.
The company said Facebook removed the group this year, but it was able to dodge the platform's detection by "changing letters in phrases that might set off Facebook's alarms."
Amazon noted since 2020, it has reported more than 10,000 fake review groups to Meta META, +5.11%, the parent company of Facebook. Meta has removed half of these groups and is investigating the others, Amazon said.
The retailer's announcement comes as another side of the company's operations is facing more scrutiny.
On Tuesday, federal labor officials confirmed to the AP the Occupational Safety and Health Administration has opened inspections at Amazon facilities in New York, Illinois, and Florida after receiving referrals alleging safety and health violations from the U.S. Attorney's Office for the Southern District of New York.
Nicholas Biase, a spokesperson for the U.S. Attorney's Office in New York, said federal labor officials entered the Amazon warehouses on Monday morning after their office made referrals about "potential workplace hazards," including "Amazon's required pace of work for its warehouse employees."
Labor and safety advocates have long criticized Amazon's injury rates and its "time off task" tool, which dings workers for taking too many breaks.
Biase said the civil division of the U.S. attorney's office is investigating safety hazards at the company's warehouses across the country, as well as "fraudulent conduct designed to hide injuries from OSHA and others."
Amazon CEO Andy Jassy acknowledged in a shareholder letter this April the company's warehouse injury rates "were a little higher than the average" compared to other warehouses.
But Jassy said the "courier and delivery" side of their operations saw lower injury rates, making the company "about average" compared to its peers.
"We'll of course cooperate with OSHA in their investigation, and we believe it will ultimately show that these concerns are unfounded," Amazon spokesperson Kelly Nantel said in a statement.
The U.S. Attorney's Office is encouraging current and former Amazon warehouse workers to report workplace safety issues directly to them.
Amazon Facebook and Google
Follow us or bookmark us for more Business Celeb Bio box office collection report celebrities trailers and promos
Join us on Facebook
Join us on Twitter
Amazon Facebook and Google Amazon Facebook and Google Amazon Facebook and Google