Bebe Rexha Moved to Tears as Fans Display 'You Are Enough' Signs During Concert
Bebe Rexha gets emotional during her concert as fans hold up 'You Are Enough' signs, following her breakup from her boyfriend due to body-shaming texts.
Bebe Rexha, in a recent concert, candidly revealed the end of her relationship with boyfriend Keyan Safyari, which was prompted by his body-shaming text messages becoming public.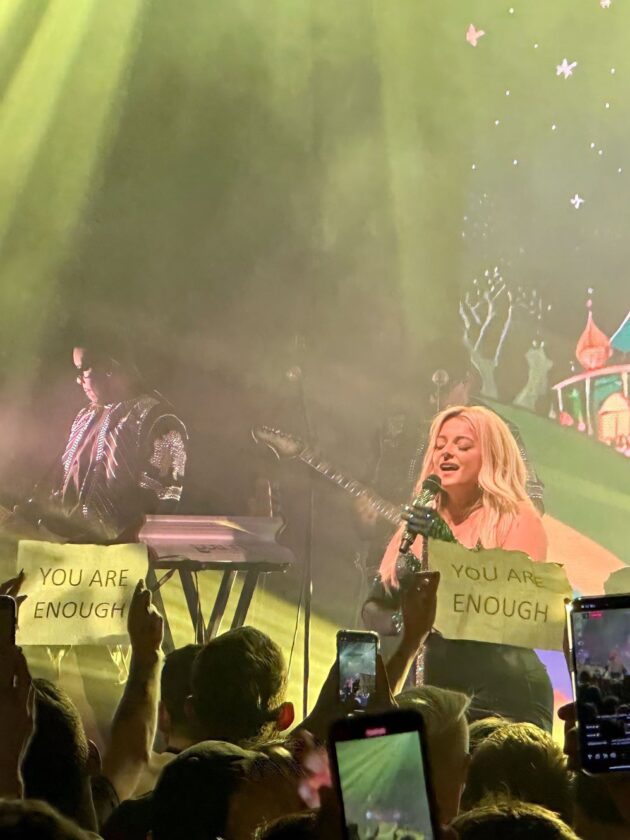 During her performance in London on Friday, July 28, the 33-year-old singer shared the news with her audience. With a touch of vulnerability, she addressed the crowd before introducing her song "Atmosphere," saying, "Now I just went through a breakup, so I might get a little emotional, so you need to help me here," as reported by E! News.
As the concert continued, while singing "I Am," Bebe Rexha spotted a fan holding up a sign that read, "You are enough." This heartwarming message struck an emotional chord with her, and she playfully teased the fan, saying, "You really are trying to make a bitch cry."
The announcement of the split followed Bebe Rexha's decision to share screenshots of text messages allegedly sent by Keyan Safyari, in which he made critical remarks about her weight. Taking to her Instagram Story on July 16, the singer publicly addressed the issue, sparking speculation among fans about the state of their relationship.
The concert moment not only provided Bebe Rexha with a platform to open up about her emotions but also highlighted the importance of self-love and empowerment. The "You are enough" sign served as a powerful reminder to Bebe and her fans that everyone deserves to be valued and loved for who they are, irrespective of external judgments or body image.
Also Read, Tragic Loss: Angus Cloud, Acclaimed 'Euphoria' Star, Passes Away at 25, RIP FEZ
Follow us or bookmark us for more Latest Pictures Entertainment News Celeb Bio box office collection report celebrities trailers and promos