How many Tattoos Does Kristen Bell Have?
Few years ago, Kristen Bell's image with tattoos went viral, she had tattoos almost all of her body in that image.
But the truth is Kristen Bell doesn't have any tattoos on her body. Also Read, Lindsay Lohan: Could Have Controlled The Narrative Early In Career
First look at the picture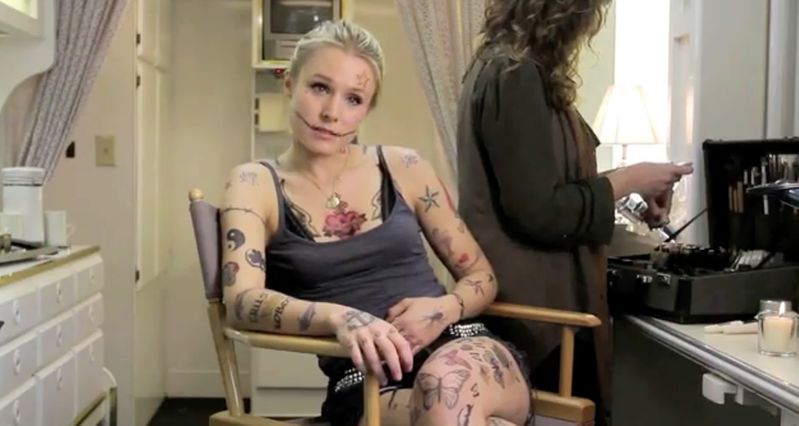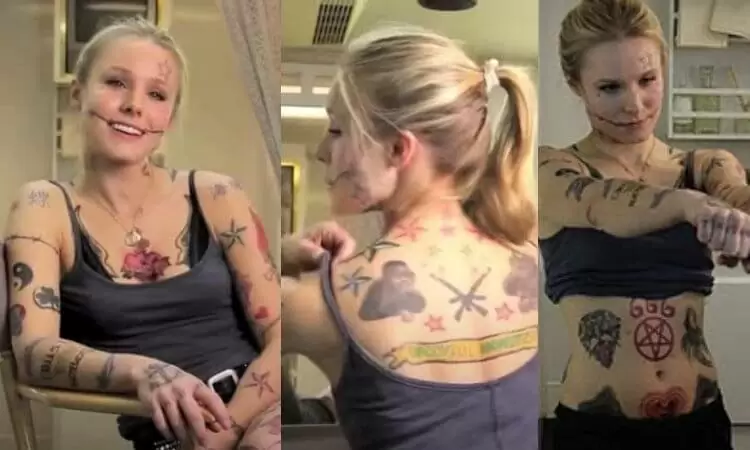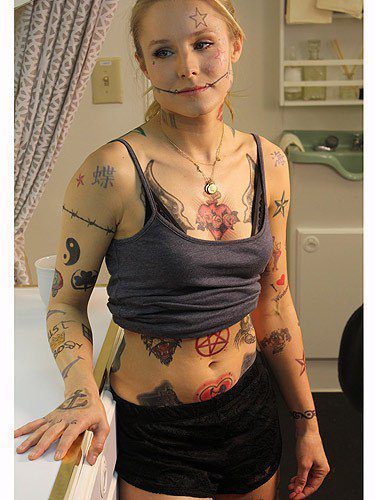 She confirmed that she doesnt have any tattoos on her body in a video.
Posted by Starchef2
That video gave birth to many rumors about the actress. My favorite one was that she had a total of 214 tattoos from head to toe.
A number that is specific, mixed with an extremely well-executed prank video is good enough to get anyone's heads spinning.
But does Kristen Bell have any tattoos? This question came up when the actress was invited to a Wired video and she was answering some of the most searched questions about her.
Also Read, Taylor Swift Tops 10 spots in Billboard Hot 100
I guess for years the internet has been aching to know how many tattoos Kristen Bell has actually. And it was finally revealed that Kristen Bell has no tattoos.
Although she did mention in the same interview she always wanted to get a tattoo.
She also brought up her husband in the interview and jokingly said " I've always wanted a tattoo, but my husband does not like girls with tattoos".
Kristen's husband might not like girls with tattoos but he has a tattoo himself. But he has a tattoo because doesn't like wearing jewelry. Wait, don't be confused, there is a very logical explanation for this. After getting hitched to Kristen Bell, her husband Dax got a small ring finger tattooed on his left ring finger.
The small bell was meant as a replacement for the traditional wedding band. The "bell" on Dax's left finger also has Kristen Bell's initials along with the initials of their first
Here is the Video.
Also Read, Modern Family Star Julie Bowen About Her Sexuality
Follow us or bookmark us for more News Bollywood news Games latest pictures Entertainment box office collection report celebrities trailers and promos
Join us on Facebook
Join us on Twitter