How to Check Instagram DM on PC
Instagram is a popular social media platform that allows users to share photos and videos with their followers. The platform also features direct messaging (DM) functionality, which allows users to send private messages to each other. While Instagram is primarily used on mobile devices, you can also access the platform on your computer. In this article, we will discuss how to check Instagram DM on PC.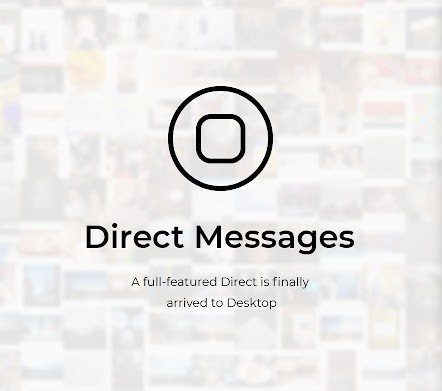 1. Use the Instagram Website
The easiest way to check Instagram DM on PC is by using the official Instagram website. Follow these steps to check your DMs:
Step 1: Open your web browser and navigate to Instagram's website (www.instagram.com).
Step 2: Log in to your account using your username and password.
Step 3: Once you're logged in, click on the "Direct Message" icon in the top right corner of the screen. It looks like a paper airplane.
Step 4: You will be redirected to your DM inbox, where you can view your conversations with other users.
Step 5: To view a specific conversation, click on the name of the user in the conversation list.
2. Use Third-Party Tools
If you're looking for additional functionality, there are several third-party tools available that allow you to access your Instagram DMs on your PC. Here are some popular options:
Instagram for Windows 10: This app is available for download in the Microsoft Store and allows you to access your Instagram feed, as well as your DMs, on your PC.
Bluestacks: This is an Android emulator that allows you to run Android apps on your PC. You can download the Instagram app on Bluestacks and access your DMs this way.
Flume: This is a desktop app available for Mac users that allows you to access your Instagram account, including your DMs.
Note: When using third-party tools, make sure to do your research and download from a trusted source to ensure your account's security.
Conclusion
Checking your Instagram DMs on your PC is a convenient way to stay connected with your followers and other users. Whether you choose to use the official website or a third-party tool, accessing your DMs on your computer is easy and straightforward. By following the steps outlined in this article, you can quickly and easily check your Instagram DMs on your PC.
Follow us or bookmark us for more Celeb Bio box office collection report celebrities trailers and promos