Kellie Pickler's Husband, Kyle Jacobs, Passes Away
Kellie Pickler, an American country music artist, is grieving the tragic loss of her spouse, Kyle Jacobs. Jacobs, a highly accomplished songwriter and music producer, was discovered deceased in an apparent suicide on Friday, February 17th, 2023, at the couple's home in Nashville, Tennessee. He was 49 years old.
According to a statement released by the Metropolitan Nashville Police Department, the authorities received a 911 call at 1:21 p.m. on Friday from the couple's residence on Sneed Road.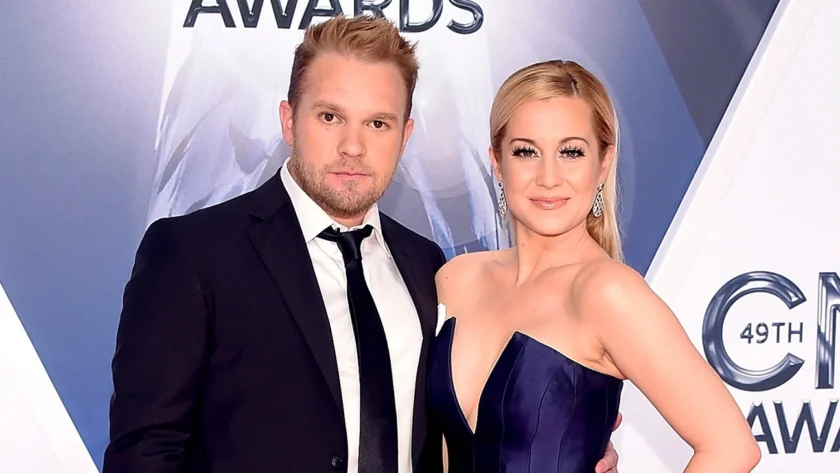 Upon arrival, the fire department located Jacobs in an upstairs bedroom/office with a self-inflicted gunshot wound.
The police are investigating his death as an apparent suicide. Kellie Pickler reported to the authorities that she woke up and found her husband missing. After they were unable to open the door to the upstairs bedroom/office, her assistant called 911.
Jacobs was a highly respected songwriter and music producer in the industry, working with many notable artists such as Garth Brooks, Kelly Clarkson, Darius Rucker, and Tim McGraw.
He co-wrote Garth Brooks' "More Than a Memory" and Tim McGraw's "Still," and produced four No. 1 country airplay singles for Lee Brice. In 2014, he received an Academy of Country Music Award for his production work on Lee Brice's "I Drive Your Truck."
In addition to his extensive career in the music industry, Jacobs was deeply passionate about writing songs. He often shared updates on his music collaborations on Instagram, expressing his love for writing songs with beautiful hearts in beautiful places in a post from 2021.
Jacobs and Pickler eloped in 2011 after dating for two and a half years. They shared a deep and loving relationship that was showcased in a CMT reality show in 2015 titled "I Love Kellie Pickler." The reality show focused on the couple's life together and their journey through the ups and downs of a celebrity relationship.
Pickler is widely known for her appearance on Season 5 of "American Idol," where she finished in sixth place, and went on to release four albums. She has also made a name for herself as a television personality, with appearances on shows such as "Dancing with the Stars" and "Celebrity Family Feud."
The tragic news of Kyle Jacobs' passing has left many in the music industry and beyond in shock and mourning. The couple's family, friends, and fans are sending their deepest condolences to Kellie Pickler and her loved ones during this difficult time.