Know About Rebecca Soteros, Paul Walker's Girlfriend.
Rebecca Soteros, who also goes by the name McBrain, is known to the public as the ex-girlfriend of film star Paul Walker and mother of his only child, Meadow Rain Walker.
Rebecca Soteros keeps a low profile and works as a primary school teacher.
She dated actor Paul when he was still relatively unknown after the two met in California in early 1998.
In 2001, Paul finally got his big break after being cast as Brian O'Conner in The Furious and fast franchise.
It proved to be a smash hit, and as of August 2021, nine movies have been released in the series, with more reportedly on the way.
The former girlfriend of the Fast and Furious star was born in 1974 to Mark and Julie Ann Soteros. Also Read, Jacob Elordi Age Height Weight Wife Kids Net Worth
Despite avoiding the spotlight, Soteros received a substantial portion of media coverage for her troubled relationship with Walker and her role as a single mother in her daughter Meadow's life.
Soteros reportedly dated Walker in her early 20s in 1998 before he made his mark as an established actor in the industry.
They never married, but Soteros became pregnant, reportedly leading to their breakup and enhancing their relationship's complications.
Here is some information you need to know about Rebecca Soteros.
Soteros and Walker had a short-lived relationship mired in numerous complications leading to their separation.
The reasons for their breakup are unclear, and numerous speculations exist.
Both Rebecca Soteros and Walker attended the same school as children. Also Read, Know About Frank Gore's Girlfriend Drick Parrish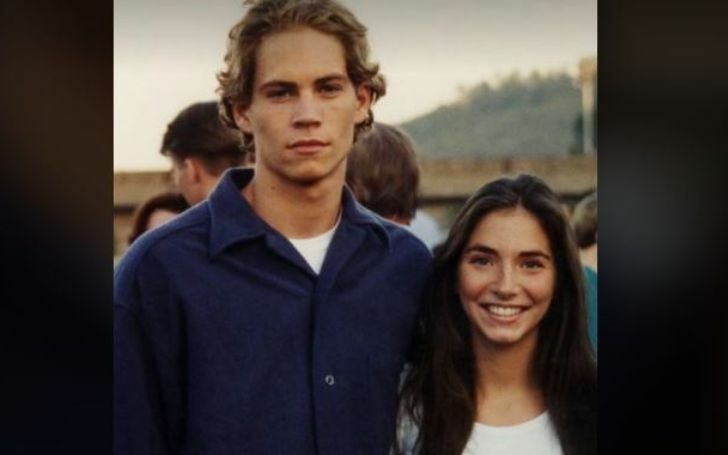 Some belief they separated in 1999 due to the constant arguments and fights related to Soteros' drinking problem. This issue cropped up later in her struggle to attain Meadow's custody.
The pair were not a couple anymore during his stardom.
In an interview, Walker also admitted to a philandering lifestyle and refused to marry Rebecca after discovering her pregnancy– factors that undoubtedly made matters worse.
The Hours star confessed about not being a husband material that prevented him from tying knots with Soteros.
The late actor very succinctly mentioned his lifestyle in an interview with WENN, where he said,
"I knew where I was at with chicks and having fun. I mean, I was sleeping with her (Rebecca's) friends, for crying out loud. You know what I mean? I was an animal, and so I want to be there and my heart wants to be in it, but the mind just isn't following it."
Also Read, Know About Finley Elaine Griffin – Daughter of Blake Griffin and Brynn Cameron
Why did Rebecca Soteros and Paul Walker split?
It's unknown what caused the couple to split up or when their relationship ended, but it's believed it was short-lived and the two never married.
After the breakup, Rebecca Soteros moved with her daughter to sunny Hawaii, where Meadow spent much of her childhood.
Meadow returned to California in 2011 to live with her dad, with Rebecca eventually following after her ex's death.
Following their breakup and Walker's lack of commitment to the relationship, Soteros moved with Meadow to Hawaii, where she continued to pursue teaching.
Meadow, born in 1998, stayed with her mother until age 13, after which she moved to California to reside with her father.
The reason for this shift is unknown, and one of the speculation points around Soteros' alcohol addiction.
Others state that it was an attempt on Meadow's part to strengthen her relationship with her dad.
However, she kept her daughter from the celebrity limelight during their stay.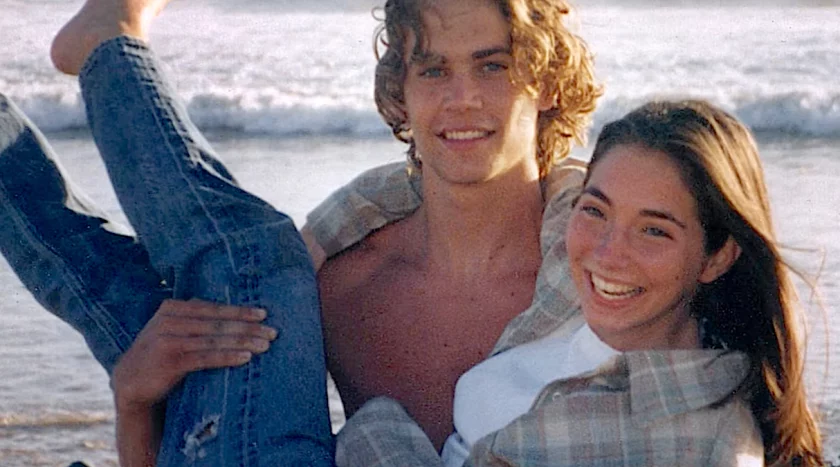 Also Read, Kristina Dourif Tanoue Wiki Age Height Weight Net Worth
How many children does Rebecca Sorteros have?
Rebecca Soteros has one child, a daughter named Meadow Rain Walker.
Meadow was born on November 4, 1998 – less than a year after her parents first got together. Meadow, who hopes to pursue a career in modelling, is engaged to her actor boyfriend, Louis Thornton-Allan.
The model was just 15 years old when her father Paul was killed in a fatal car crash.
On September 12, 2021, which would've been Paul's 48th birthday, Meadow posted a throwback Instagram of herself and her father.
She captioned it: "Happy birthday Daddy; I love you." After his death, Rebecca and Meadow became embroiled in a custody battle with Paul's mother, Cheryl Ann. According to TMZ, she bid for guardianship of her granddaughter after alleging that mom Rebecca had a "drinking problem" and was unfit to care for the teenager.
Also Read, Sovereign-Dior Cambella Newton, The Daughter of Cam Newton And Kia Proctor
What Does Rebecca Soteros Do; Where Does She Live Now?
Owing to Rebecca's ever-so-off-the-record life, journals narrowly have an answer to what Walker's former partner has been doing all these years.
Old logs and pieces, however, show she used to work as a primary school teacher and presumably is working as one to this day.
Likewise, she is reported to reside mainly in Honolulu, Hawaii, and Kalakaua Ave.
Soteros And Walker's Daughter, Meadow Walker When together, Paul and Rebecca Soteros, however, went on to have a daughter, Meadow Rain Walker, on November 4, 1998.
They had her less than a year after starting a relationship.
Until she was a pre-teen, Meadow lived with her mother in Hawaii. Also Read, Julia Rehwald Wiki Age Height Weight Net Worth
Rebecca Soteros and Paul's only child, Meadow, returned to California in 2011 to live with her dad.
Rebecca would also come to California, but her ex-boyfriend had died in a car crash.
She and The Takers actor's daughter, Meadow, is now an upcoming model married to the Excoriated actor Louis Thornton-Allan.
Although Paul's former partner maintains a low profile and stays away from the glare of publicity, she reportedly continues to be close to Meadow.
Meadow was 15 years old when her father Paul lost his life in a fatal car crash.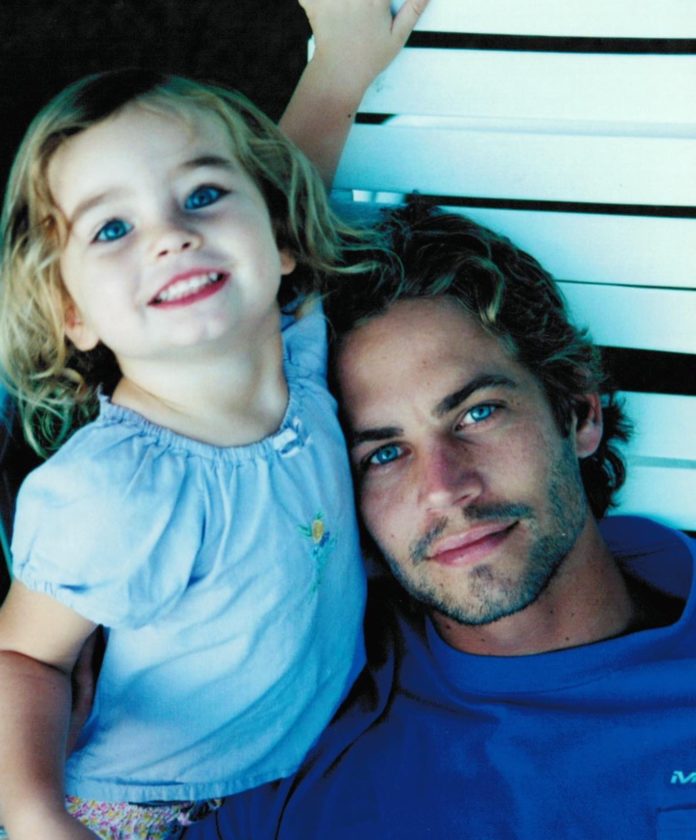 She, however, has been living with Paul for the past three years after leaving her home in Hawaii, where her mother, Rebecca, raised her.
Rebecca Didn't Inherit Any Thing From Paul Walker; The Late Actor Left All His Net worth To His Daughter Since the late actor Paul Walker named his only child, Meadow, as the sole beneficiary of his entire estate in his will, it is likely that Rebecca didn't receive any money from her former partner.
Not to mention, Soteros also had long parted ways from the Eight Below actor before he died in Nov 2013.
As per sources, Meadow inherited Paul's entire fortune. Also Read, Wenwen Han Wiki Age Height Weight Net Worth 
It was initially thought to be $25million, but according to TMZ, it was worth a total of $16million.
Paul Walker's Mother Fought For The Custody Of Meadow Against Rebecca Soteros In the past, Rebecca and Paul's mother, Cheryl, had a rift over who should handle the late actor's money and his daughter, Rebecca.
This was sometime after Paul's death, in the summer of 2014. According to January 6, 2014, print edition of Star magazine, Paul's parents argued they should be in charge of both because they knew how their son would want them to proceed.
In 2014, a source told E! that Meadow and Soteros hadn't anticipated Cheryl going to court. Also Read, Darez Diggs Wiki Age Height Weight Net Worth
The source said while there had been discussions, no one told [Meadow and Soteros] they were going ahead with it.
Rebecca and her daughter first heard about it when they saw it on TMZ. They both initially found Cheryl seeking guardianship very disgusting. Whilst calling for Meadow's guardianship, Paul's mother cited Soteros' two DUIs as an explanation.
On the other hand, Rebecca said she should have a say in how her daughter's father's assets are divided.
A source said Rebecca was also ready never to let anyone else care for her daughter. At the time, Soteros and her daughter, Meadow, were living in Cali in a home that Walker had purchased for them.
Paul's parents have always had an advantage over their actor son's estate since Rebecca never married Walker.
Add to that, Paul, in his will, had stated his mother should take on the role of guardian to Meadow. So Cheryl's court filing was in line with his wishes.
They further said how Rebecca shouldn't be then-teenager Meadow's legal guardian. Also Read, All About Ibrahim Chappelle Son of Comedian Dave Chappelle
Cheryl filed court documents seeking guardianship of then 15-year-old Meadow Rain Walker.
Paul Walker's mother allegedly claimed the mother of his teenage daughter, Meadow, at the time was having a drinking problem.
Meadow, at the time, had moved to California to live near her father, Paul. If Soteros completed a rehabilitation program, tmz later confirmed Cheryl eventually agreed to drop her case.
Paul's former partner, Rebecca, agreed, and Meadow went on to live with her mother later.
In the past, Paul's former partner, Rebecca, went to custody twice for driving under the influence (DUI) in 2003 and 2013.
Soteros pleaded guilty to driving under the influence following an arrest on October 18, 2003, in Newport Beach, Calif.
Following that, she had to attend three years of probation.
According to public records, the 2013 incident of Soteros' DUI took place in Hawaii.
Fortunately, neither of the accidents included minors. Also Read, Christine Quinn Wiki Age Height Weight Net Worth
Jalynn Elordi Age Height Weight Husband Kids Net Worth
Follow us or bookmark us for more Celeb Bio box office collection report celebrities trailers and promos
Join us on Facebook
Join us on Twitter