Marjorie Taylor Greene Criticized on Social Media for her actions during Pres. Biden Speech.
During President Biden's speech, Rep. Marjorie Taylor Greene of Georgia engaged in a series of confrontational interactions with the President. She made her presence known by sitting in the back row and dressing in white.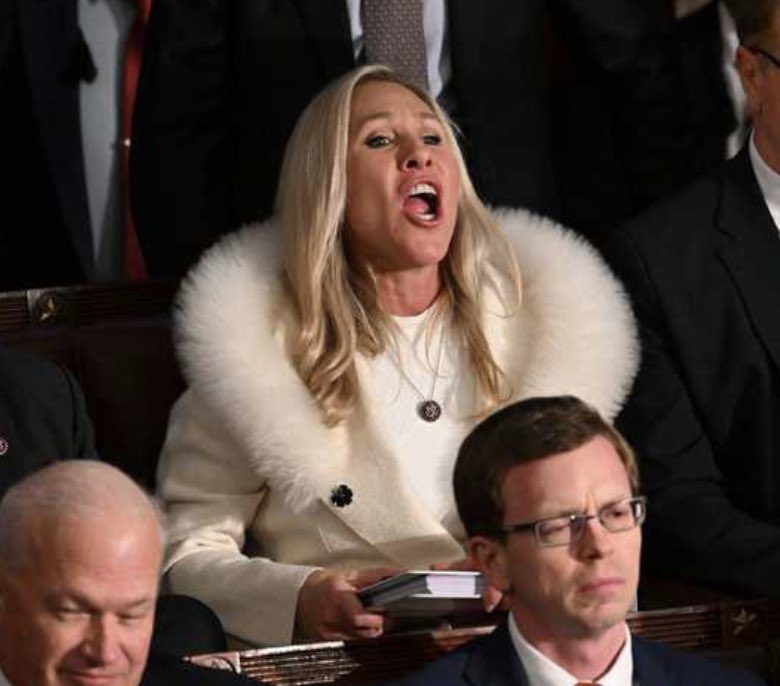 Biden made a reference to a plan floated by Senator Rick Scott to sunset the Social Security program, which prompted Greene to call the President a liar. Later in the speech, when Biden spoke about the impact of the coronavirus on businesses and schools, Greene interrupted by shouting "You shut it down."
Greene also displayed skepticism when Biden discussed the challenges the world is facing, shouting a sarcastic "Really?" and crossing her arms. When Biden mentioned the issue of fentanyl and its impact on American lives, Greene yelled "Shut the border," indicating that the drug was coming from China.
In contrast to her behavior during the speech, Greene was one of the few Republicans who remained seated when Biden acknowledged Paul Pelosi, who was beaten in his home after an intruder entered in search of his wife, former House Speaker Nancy Pelosi.
Marjorie Taylor Greene Criticized on Social Media
Also Read, Who is Eden Polani? Rumored GF of Leonardo DiCaprio
Follow us or bookmark us for more Latest Pictures Entertainment News Celeb Bio box office collection report celebrities trailers and promos
Join us on Facebook
Join us on Twitter