Tiffany Chen, Robert De Niro's Girlfriend, Claims Bell's Palsy Onset Following Birth of Their 7th Child
In an interview with Gayle King on CBS Mornings, Tiffany Chen, the girlfriend of acclaimed actor Robert De Niro, bravely discussed a distressing postpartum complication she experienced following the birth of their seventh child. 
The 45-year-old shared that she developed Bell's palsy, a condition characterized by facial paralysis, shortly after welcoming their daughter, Gia Virginia Chen-De Niro, in April. A preview clip of the interview was released on Thursday, shedding light on Chen's journey.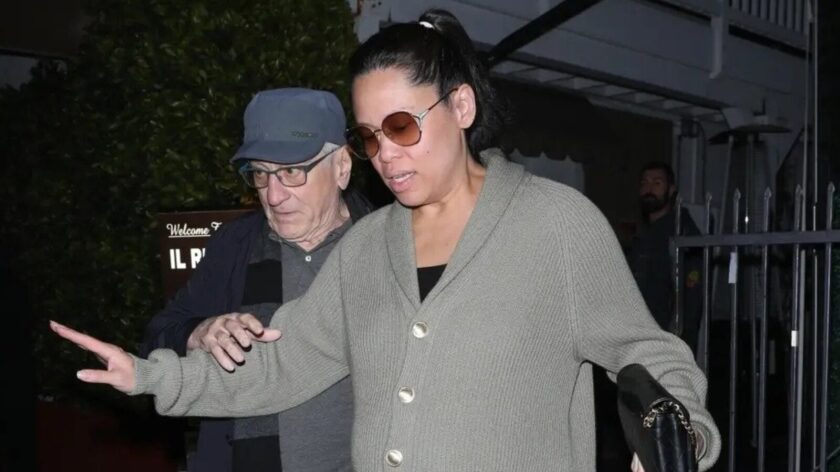 "When I went home, I started to feel like my tongue felt strange. It felt a little tingly, just starting to get a little bit numb, and then I realized my face just felt weird," Chen tells King. "I didn't know what the feeling I was having, it just felt weird."
She adds that she could see a difference in her face at the time, saying, "Everything was starting to fall down on itself, like, my face was melting on itself. A week after giving birth, that was when it all hit, and I called my doctor. I was trying to eat. I went to put a fork of food in my mouth and everything came out. I couldn't eat. And I was starting to slur. So I said, 'There's something really going on here.' They said, 'Go right to the hospital.' [They] admitted me, and I lost all facial function the minute I got into the hospital."
As per the Mayo Clinic, Bell's palsy is a condition characterized by sudden weakness in the facial muscles on one side, resulting in a drooping appearance, one-sided smiles, and resistance in closing the affected eye. Typically, the weakness is temporary and shows significant improvement over a few weeks. The exact cause of Bell's palsy remains unknown.
In May 2023, Robert De Niro initially revealed the arrival of his and Tiffany Chen's baby, correcting an interviewer from ET Canada who stated he was a father of six. De Niro confidently announced, "I just had a baby," emphasizing the joyous addition to their family.
During an episode of CBS Mornings a few days later, Gayle King unveiled the first photo of Robert De Niro and Tiffany Chen's daughter. King also disclosed that the couple named their little girl Virginia as a tribute to De Niro's mother.
De Niro, in addition to his newborn with Chen, has children from previous relationships. He is the father of Drena, aged 51, and Raphael, aged 46, with his former wife Diahnne Abbott. He also has 27-year-old twin sons, Aaron and Julian, with his ex-girlfriend Toukie Smith. Furthermore, he shares a son named Elliot, aged 25, and a daughter named Helen, aged 11, with his ex-wife Grace Hightower.
The full interview featuring Tiffany Chen will be broadcast on CBS Mornings on Friday, providing further insights into their journey and experiences.
Also Read, After receiving backlash Sukihana admits she's a disgusting person
Follow us or bookmark us for more Latest Pictures Entertainment News Celeb Bio box office collection report celebrities trailers and promos
Join us on Facebook
Join us on Twitter