Sam Neill discloses that he is battling aggressive stage 3 cancer
"Jurassic Park" actor Sam Neill has revealed his "ferocious" stage 3 blood cancer diagnosis.
Neill, 75, told the BBC that he was diagnosed in March 2022.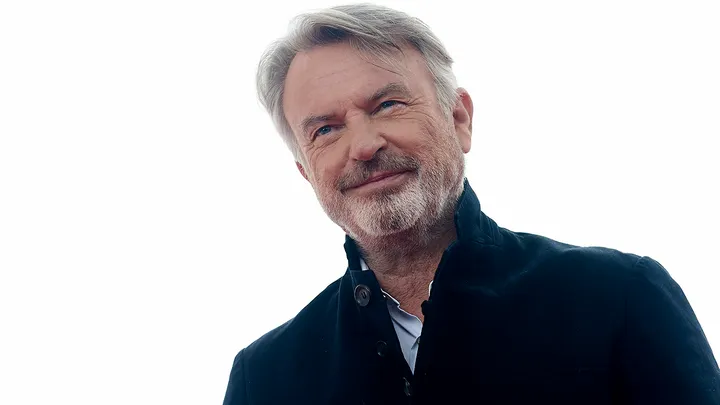 "The thing is, I'm crook. Possibly dying," he wrote in the first chapter of his new book, "Did I Ever Tell You This?" To distract himself, Neill turned to writing to "give me a reason to get through the day."
In the previous year's press tour for "Jurassic World Dominion," the actor became aware of some unusual sensations in the glands of his neck. Following his diagnosis by medical professionals, Neill remained mostly composed but felt compelled to re-evaluate his life.
"I thought I need to do something, and I thought, 'Shall I start writing?'" he told the outlet. "I didn't think I had a book in me, I just thought I'd write some stories. And I found it increasingly engrossing."
Neill continued, "A year later, not only have I written the book — I didn't have a ghost writer — but it's come out in record time. I suspect my publishers, they're delightful people, but I think they wanted to get it out in a hurry just in case I kicked the bucket before it was time to release the thing."
The actor details his non-Hodgkin's lymphoma diagnosis in his upcoming memoir. He made it clear that the book is not just about his cancer because he "can't stand cancer books."
Instead, he chose to focus on his "fun" and "exciting" life.
According to the Mayo Clinic, non-Hodgkin's lymphoma is a cancer that originates in the lymphatic system, a component of the body's immune system that fights infections. The prognosis for individuals with this disease has improved as a result of advancements in diagnosis and treatment.
In his book, as reported by the BBC, Neill recounts losing his hair after undergoing the initial round of chemotherapy. Upon seeing his reflection in the mirror, he observed "a hairless, withered elderly gentleman staring back at [him]."
"More than anything I want my beard back. I don't like the look of my face one bit," he added.
Even with the diagnosis, Neill has chosen to stay positive.
In an interview with The Guardian, the actor revealed that he is "not afraid to die, but it would annoy me."
"I'm not afraid to die," he said, "but it would annoy me. Because I'd really like another decade or two, you know? We've built all these lovely terraces, we've got these olive trees and cypresses, and I want to be around to see it all mature. And I've got my lovely little grandchildren. I want to see them get big."
He continued, "But as for the dying? I couldn't care less."
Sam Neill is a New Zealand actor who has appeared in numerous films and television series. He was born on September 14, 1947, in Omagh, Northern Ireland, and was raised in New Zealand. Neill began his acting career in the mid-1970s and gained recognition for his role in the 1981 film "My Brilliant Career."
He has since appeared in many notable films, including the "Jurassic Park" franchise, "The Piano," and "Hunt for the Wilderpeople." Neill has also worked extensively in television, with roles in series such as "Peaky Blinders" and "The Tudors." In addition to his acting career, Neill is also a winemaker and owns two vineyards in New Zealand.
Also check: CAIGPT Trending On Twitter
Follow us or bookmark us for more Latest Pictures Entertainment News Celeb Bio box office collection report celebrities trailers and promos
Join us on Facebook
Join us on Twitter