Following a viral video of a TSA worker yanking a dog around, the worker has been suspended
In Detroit, a TSA worker has been suspended from his job after a video of him yanking his dog around while on duty went viral. The incident took place at the Detroit Metro Airport, where the unidentified canine handler was walking back and forth with his dog, attempting to sniff out and detect drugs, explosives, or anything else that shouldn't be at a federal facility. However, the handler's treatment of his canine partner, as seen in the video, was deemed jarring and aggressive by viewers.
The video shows the handler walking his dog on a tight leash, with the dog struggling to keep up and being pulled abruptly by the handler. The incident took place as people shuffled past the handler and his dog, with many witnessing the mistreatment and recording it on their phones. The video quickly went viral, sparking outrage among viewers who demanded action be taken against the handler and calling for him to be removed from his job.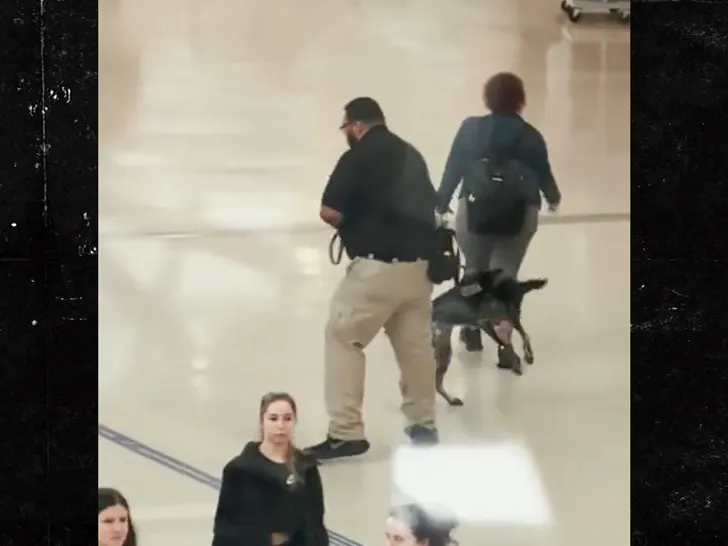 The Transportation Security Administration (TSA) at the Detroit Metro Airport responded to the incident, stating that the behavior displayed by the handler was unacceptable and not within the high standards that they hold their officers to. The TSA officials at DTW have removed the handler from handling duties pending completion of an investigation, and directed that the canine be taken immediately to a veterinarian for a wellness exam. It is unclear whether the dog sustained any injuries from the incident.
While the handler has been suspended from his duties, he has not been fired at this time. The investigation into the incident is ongoing, and further action may be taken depending on its outcome. This incident has sparked further scrutiny of the treatment of dogs and animals in TSA operations, with some calling for increased oversight and training for handlers to ensure that similar incidents do not occur in the future.
Also Check: Derek and Hannah Jeter Welcome 4th Child, a Baby Boy
Follow us or bookmark us for more Latest Pictures Entertainment News Celeb Bio box office collection report celebrities trailers and promos
Join us on Facebook
Join us on Twitter