Why is Superbad a Cult Classic Comedy Movie?
About Superbad
Superbad was released on August 17, 2007, in the United States. The film was directed by Greg Mottola and produced by Judd Apatow. The screenplay was written by Seth Rogen and Evan Goldberg, who based the story on their own experiences as teenagers.
The film stars Jonah Hill as Seth, Michael Cera as Evan, and Christopher Mintz-Plasse as Fogell, who is also known by his fake ID name, McLovin. The supporting cast includes Emma Stone as Jules, the girl that Seth and Evan both have a crush on, and Bill Hader and Seth Rogen as two police officers who inadvertently get caught up in the boys' misadventures.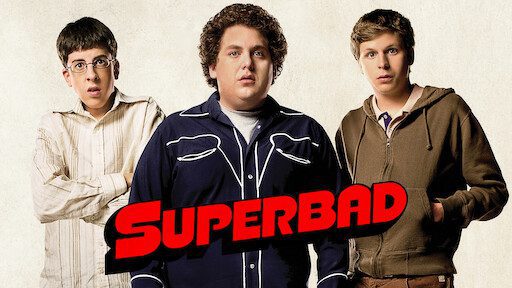 Jonah Hill's performance in Superbad helped to launch his career as a comedic actor. He went on to star in other successful comedy films such as Get Him to the Greek, 21 Jump Street, and The Wolf of Wall Street. Michael Cera, who had already gained fame for his role in Arrested Development, continued to establish himself as a comedic actor with his performance in Superbad.
Christopher Mintz-Plasse's portrayal of Fogell/McLovin was also a breakout role for the young actor. He went on to star in other comedy films such as Role Models and Kick-Ass.
Superbad was a commercial success, grossing over $170 million worldwide on a budget of $20 million. The film was also well-received by critics and has since become a cult classic in the comedy genre. Its success has led to numerous imitations and homages in other films and TV shows, cementing its place in popular culture.
Why is Superbad a Cult Classic Comedy Movie?
Superbad is a 2007 comedy film that has become a cult classic over the years. Directed by Greg Mottola and produced by Judd Apatow, the film stars Jonah Hill and Michael Cera as high school seniors who are on a mission to buy alcohol for a party. The movie is a hilarious and relatable coming-of-age story that has stood the test of time.
The film centers around the two main characters, Seth and Evan, who are best friends and facing the end of their high school careers. They are determined to make their last night together memorable by attending a party and losing their virginity. To do so, they need to procure alcohol, which leads to a series of comedic misadventures.
One of the things that makes Superbad a great comedy movie is the writing. The screenplay, written by Seth Rogen and Evan Goldberg, is full of witty dialogue and absurd situations that keep the audience laughing throughout the film. The film also does an excellent job of balancing the crude humor with heartwarming moments that make the characters relatable.
Another aspect of the film that makes it so entertaining is the performances by the cast. Jonah Hill and Michael Cera have excellent chemistry as the two leads, and their performances bring the characters to life. The supporting cast, including Christopher Mintz-Plasse as the socially awkward Fogell, and Bill Hader and Seth Rogen as the bumbling police officers, also deliver hilarious performances.
Superbad is a movie that appeals to both younger and older audiences. For younger audiences, it captures the feeling of being a high school senior and the awkwardness of navigating relationships and social situations. For older audiences, it brings back memories of their own teenage years and the challenges they faced.
Overall, Superbad is a great comedy movie that has become a classic in its genre. It has a great cast, excellent writing, and a relatable story that keeps audiences laughing from start to finish. If you haven't seen it yet, it's definitely worth a watch.
Superbad ratings and reviews
IMDb: 7.6/10
Rotten Tomatoes: 88%
Superbad received positive reviews from critics and audiences alike, with an approval rating of 87% on Rotten Tomatoes based on reviews from 207 critics, and an average rating of 7.40/10. The website's consensus praised the film's ability to balance vulgarity and sincerity, and its authentic portrayal of the high school experience.
On Metacritic, the film has a score of 76/100 based on 36 reviews, indicating "generally favorable reviews." CinemaScore audiences gave the film an A- grade on a scale of A to F.
Several critics praised the film for its humor and relatable characters. Mick LaSalle of the San Francisco Chronicle called it 2007's most successful comedy, while Roger Ebert of the Chicago Sun-Times gave the film 3.5 out of 4 stars and compared it favorably to National Lampoon's Animal House. Carina Chocano of the Los Angeles Times praised the chemistry between the lead actors, and Sean Burns of Philadelphia Weekly declared 2007 "the year Judd Apatow and Seth Rogen saved movie comedy."
However, some critics were more critical of the film's structure and humor. Stephen Farber of The Hollywood Reporter compared it unfavorably to other ensemble comedies, while Roger Moore of the Orlando Sentinel called it a "super-derivative, super-raunchy sack of laughs" that overstayed its welcome. Wesley Morris of The Boston Globe noted that the film had some smart observations but also felt like it could have been an episode of one of Apatow's TV shows.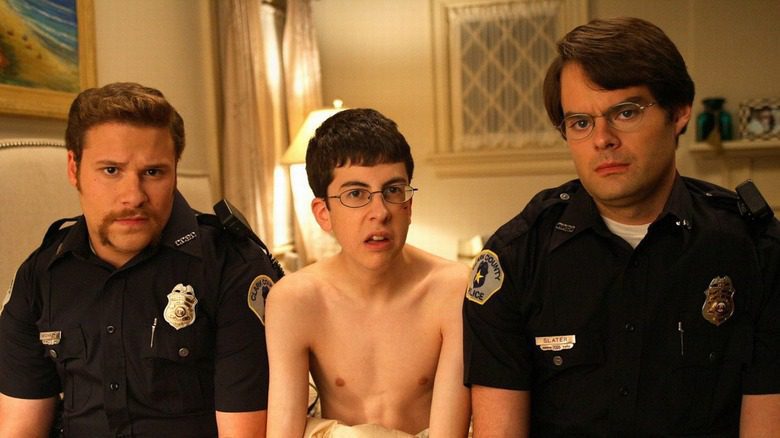 What makes Superbad special?
One element that makes Superbad such a memorable film is its use of humor. The film's humor is often crude and raunchy, but it also has a certain charm and sincerity that makes it endearing. The film's ability to balance its gross-out humor with heart and sincerity is a testament to its talented writers and cast.
Another interesting aspect of Superbad is its portrayal of high school life. The film captures the awkwardness and angst that many teenagers experience during this time in their lives. It also depicts the pressure to fit in and the desire to be accepted, which are universal themes that many viewers can relate to.
Superbad also features a great soundtrack, with songs from artists like The Roots, The Bar-Kays, and M.I.A. The soundtrack adds to the film's nostalgic feel, and the songs perfectly capture the film's themes of youthful rebellion and coming-of-age.
Finally, it's worth noting that Superbad was a significant milestone for producer Judd Apatow, who has become one of the most influential figures in comedy over the past two decades. Apatow's production company has been responsible for a slew of hit comedies, including Knocked Up, The 40-Year-Old Virgin, and Bridesmaids. Superbad helped to establish Apatow's reputation as a producer who could create smart, funny, and commercially successful films.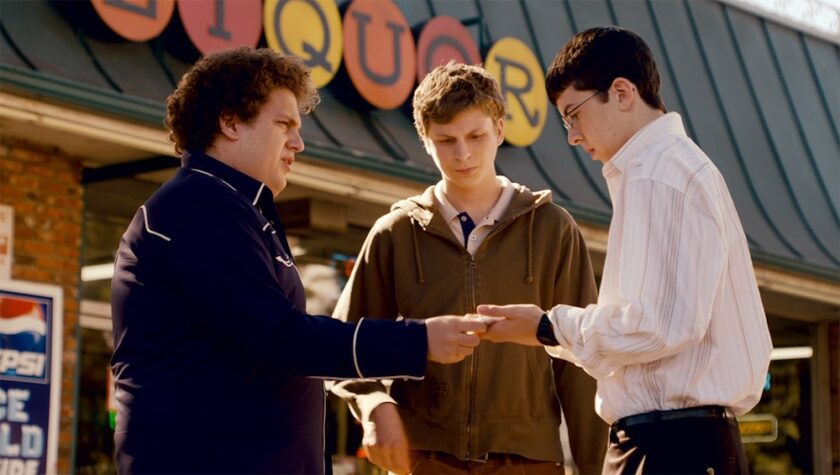 Box Office
Superbad was a commercial success, grossing over $121 million at the domestic box office and $48 million internationally, for a total worldwide gross of over $169 million.
The film was made on a relatively modest budget of $20 million, which makes its box office performance even more impressive. The film's success helped to launch the careers of many of its cast and crew members, and it cemented Judd Apatow's reputation as one of the top comedy producers in Hollywood.
Superbad's box office success was due in part to its strong marketing campaign, which emphasized the film's crude humor and relatable coming-of-age story. The film's trailers and promotional materials appealed to a wide range of audiences, from teenagers to older viewers who could relate to the film's themes of youthful rebellion and awkwardness.
The film's success at the box office also helped to establish it as a cult classic that continues to resonate with viewers over a decade after its initial release. Its strong box office performance paved the way for other successful comedy films, and it cemented the careers of many of its talented cast and crew members.
Also Check: Sexy Queen Sophia Diamond Hot Pictures
Follow us or bookmark us for Latest Pictures Entertainment News Celeb Bio box office collection report celebrities trailers and promos
Join us on Facebook
Join us on Twitter