Shazam Actor Zachary Levi Criticizes Hollywood's Production of Garbage Content
Zachary Levi is sparking controversy once more due to his remarks about the entertainment industry. The Shazam! actor made his sentiments clear during a fan event, where he openly criticized the film sector for its production of subpar content.
"I personally feel like the amount of content that comes out of Hollywood that is garbage — they don't care enough to actually make it great for you guys. They don't," Levi said during the Chicago Fan Expo this weekend while voicing support for the writers and actors on strike. (via EW)
The star of the box office dud Shazam! Fury of the Gods continued, "How many times do you watch a trailer and go, 'Oh my god, this looks so cool!' Then you go to the movie and it's like, 'This was what I get?' They know that once you've already bought the ticket and you're in the seat, they've got your money. And the only way for us to change any of it is to not go to the garbage. We have to actively not choose the garbage. It'll help. It'll help a lot."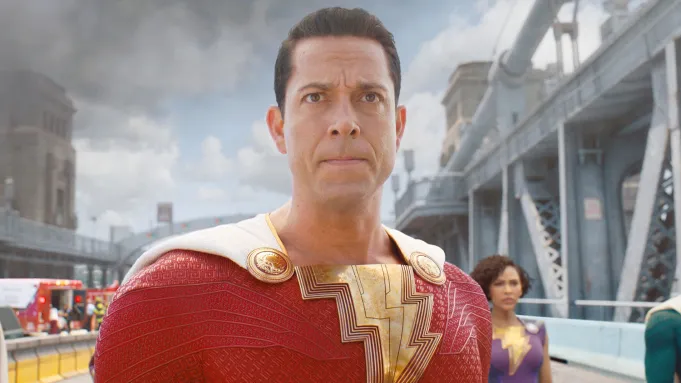 Levi has recently provided clarification regarding his remarks made at a fan event concerning the SAG-AFTRA strike, which has restricted his ability to discuss his work as an actor.
The former star of Chuck stated that his comments were misconstrued. He further stated, "I am in full solidarity with my union, the WGA, and the strike. I have consistently voiced my criticism of the exploitative system that artists have been compelled to work within ever since I embarked on my journey in this industry 25 years ago. This strike is an essential step in safeguarding ourselves, our writers, and all those involved in production who drive the industry forward."
Levi also emphasized that amidst the strike, actors should not overlook their fan base. He conveyed, "Our industry thrives and prospers thanks to the fans, and I believe it's crucial that we express gratitude for their unwavering support of our careers."
Source: Deadline
Also Check: Know About Christopher Briney
Binance US Unsuccessful in Providing Accounting Statements Even After Extension
Follow us or bookmark us for more Latest Pictures Entertainment News Celeb Bio box office collection report celebrities trailers and promos