Anita Brown, Alleged Fifth Babymama of Davido, Responds to the Leaked Online Videos
Anita Brown, Alleged Davido's Fifth Babymama, Reacts to Leaked Adult Videos
Anita Brown, the American lady who claims to be pregnant with Nigerian singer Davido's child, has responded after explicit photos and videos of her surfaced on social media.
Following the news of her alleged pregnancy, online investigators delved into her background and discovered nude and OnlyFans videos scattered across the internet, which she purportedly posted for financial gain.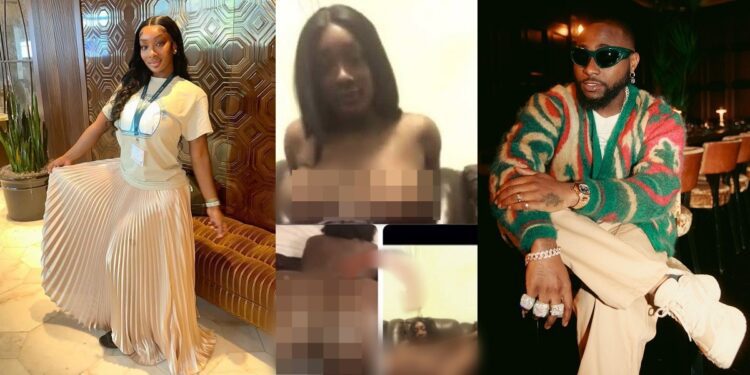 This revelation seemingly contradicts her previous statements of being a successful entrepreneur who has no interest in Davido's wealth, as she claimed to be financially independent and capable of providing for herself and her unborn child.
Additionally, she boasted about her involvement in the real estate sector, claiming ownership of multimillion-dollar properties in the United States and even owning a Lamborghini.
Since the release of the explicit videos, doubts have arisen among netizens regarding her claims of financial stability and disinterest in pursuing the singer's riches.
In response to the resurfacing of her adult videos, Anita took to Twitter to clarify that those clips were from her past life and emphasized her transformation as a changed person.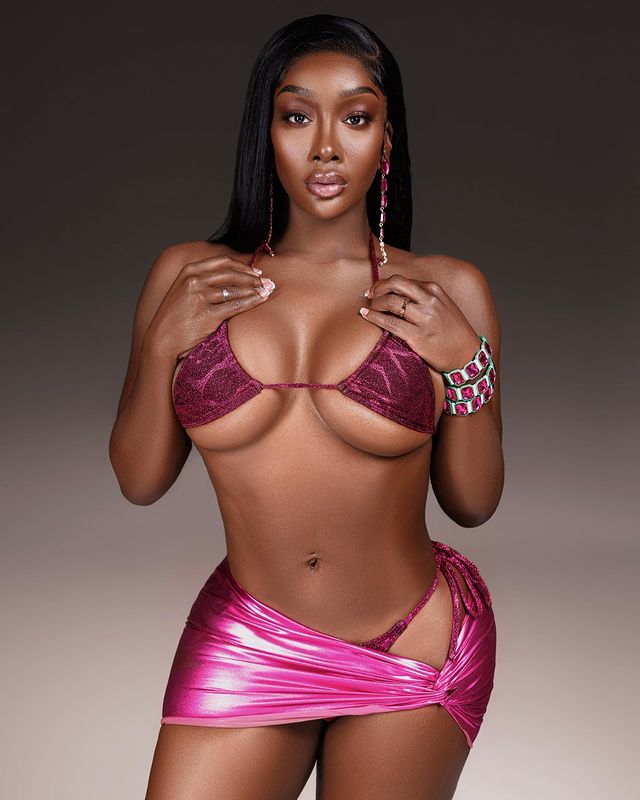 Anita expressed that she has embraced her Christian faith and feels no shame regarding the videos, as she believes she has been redeemed through Christ.
Furthermore, she stated that the sexual acts featured in the tapes were performed with her boyfriend and that she was not engaging in promiscuity with multiple partners.
Anita Tweeted:
"Let one without sin cast the first stone
People are allowed to GROW
People are allowed to CHANGE
I love who i was & i also love who I'm becoming & where I'm at so far
The things I've done in the past and the things I've been through gave me alot of authority and testimony.
I feel no shame about my past
Iam the light
If you are a believer
You wouldn't be shaming someone's past
That is the whole purpose of Christianity
The whole purpose of the New Testament
Redemption, salvation, faith
Pain into purpose
And i don't have to justify anything
Iam already justified through CHRIST
Don't ever play with my name talking porn star. NOT TRUE.
Any video y'all will ever see of me was prolly with my ex from years ago
Oh well. Get over it!
Nextttttttt!
It's nothing that can be said that i can't own!
I don't owe y'all anything, because y'all are not God.🤦🏾‍♀️"
Also Check: Kimora Simmons and Daughter Aoki Simmons Exposes Russell Simmons of Alleged Harassment
Follow us or bookmark us for more Business Latest Pictures Entertainment News Celeb Bio box office collection report celebrities trailers and promos
Join us on Facebook
Join us on Twitter