Discover Florence Pugh's journey to stardom and her estimated net worth in 2023. Explore her early life, breakthrough roles, and philanthropic efforts that contribute to her $8 million net worth.
Introduction
Florence Pugh has swiftly risen to become one of Hollywood's most popular and talented actresses. With a series of successful movies and critically acclaimed performances, her net worth has become a topic of interest. In this article, we will delve into Florence Pugh's path to success, explore her early life and career, examine her remarkable movies and achievements, and reveal her estimated net worth for 2023.
Early Life and Career Beginnings
Born on January 3, 1996, in Oxford, England, Florence Pugh grew up in a creative environment. Her father, Clinton Pugh, is a restaurateur, while her mother, Debora Pugh, is a dancer. Despite facing health challenges, including tracheomalacia, which required frequent hospital visits, Florence's passion for acting led her to pursue her dreams. She embarked on her acting career in the early 2010s.
Also Read, Selena Gomez Net Worth 2023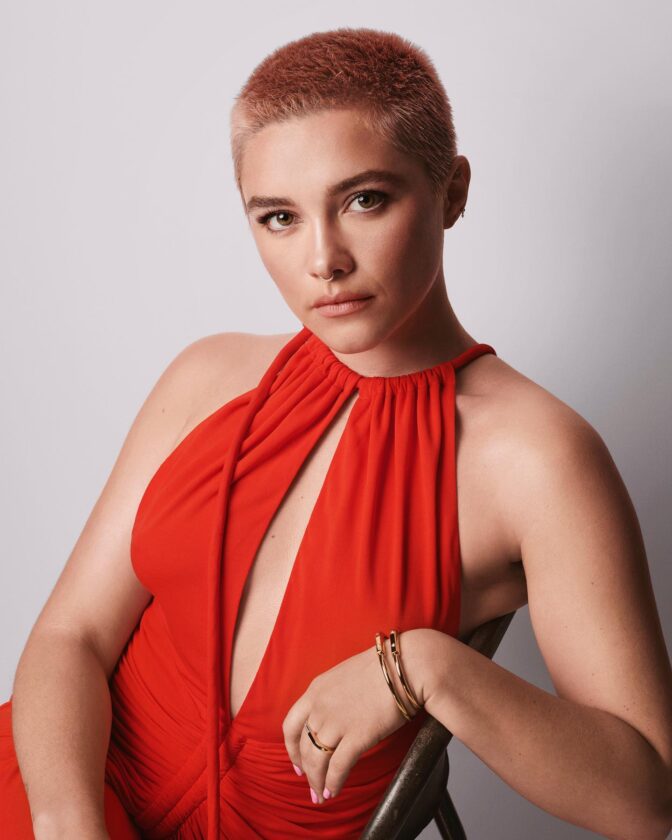 Breakthrough Roles and Critical Acclaim
Florence Pugh's breakthrough came in 2014 with her role in the mystery drama "The Falling." Playing a teenager at an English girls' school, Pugh's performance garnered critical acclaim and earned her a nomination for Best British Newcomer at the BFI London Film Festival. This recognition set the stage for her future success in the industry.
In 2016, Pugh delivered a powerful performance as a violent teenage bride in the Shakespeare adaptation "Lady Macbeth." Her portrayal earned her widespread recognition and established her as a talented actress to watch. She continued to impress audiences with roles in projects like the detective noir series "Marcella" and the television production of "King Lear," where she starred alongside renowned actors Anthony Hopkins and Emma Thompson.
Rising Stardom: Hit Movies and Notable Achievements
The year 2019 was pivotal for Florence Pugh's career. She showcased her versatility and talent through her roles in three highly acclaimed movies: "Fighting With My Family," "Midsommar," and "Little Women." In "Fighting With My Family," Pugh portrayed English professional wrestler Paige and received accolades for her performance.
However, it was her role as Dani Ardor in the horror film "Midsommar" that truly solidified her status as a rising star. Directed by Ari Aster, the movie showcased Pugh's ability to convey complex emotions and garnered critical acclaim for its thought-provoking storyline. Pugh's portrayal of Amy March in Greta Gerwig's adaptation of "Little Women" further showcased her talent and earned her an Oscar nomination for Best Supporting Actress.
Also Read, Ariana Grande Net Worth 2023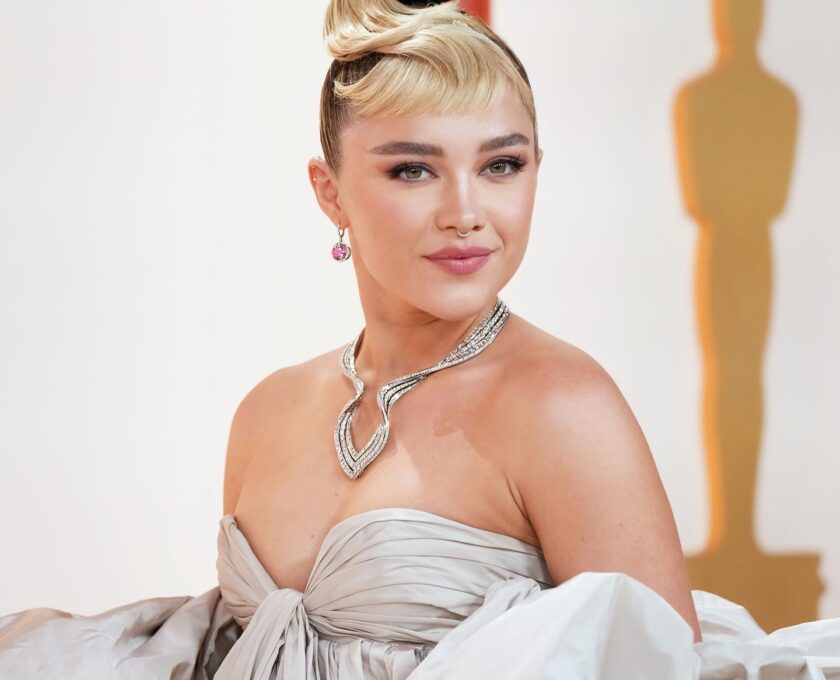 Marvel Cinematic Universe and Beyond
Florence Pugh's career reached new heights when she joined the Marvel Cinematic Universe (MCU) in 2021. She made her debut as Yelena Belova in "Black Widow," starring alongside Scarlett Johansson. Her performance was well-received by audiences and critics alike, further solidifying her status as a rising star in Hollywood.
Pugh's involvement in the MCU didn't end with "Black Widow." She reprised her role as Yelena Belova in the Disney+ series "Hawkeye," showcasing her character's depth and complexity. The future looks bright for Pugh in the Marvel universe, as she is expected to lead the MCU antihero team in the upcoming "Thunderbolts" movie.
Florence Pugh's Net Worth in 2023
With her successful career and numerous accolades, it's no surprise that Florence Pugh has amassed significant wealth. As of 2023, her estimated net worth stands at $8 million, according to Celebrity Net Worth. This impressive figure reflects her talent, hard work, and the financial success of her movies.
In addition to her earnings from acting, Pugh has also secured lucrative brand partnerships and endorsements, contributing to her overall net worth. With an estimated annual income of $2.5 million, she continues to establish herself as a prominent figure in the entertainment industry.
Also Read, Billie Eilish Net Worth 2023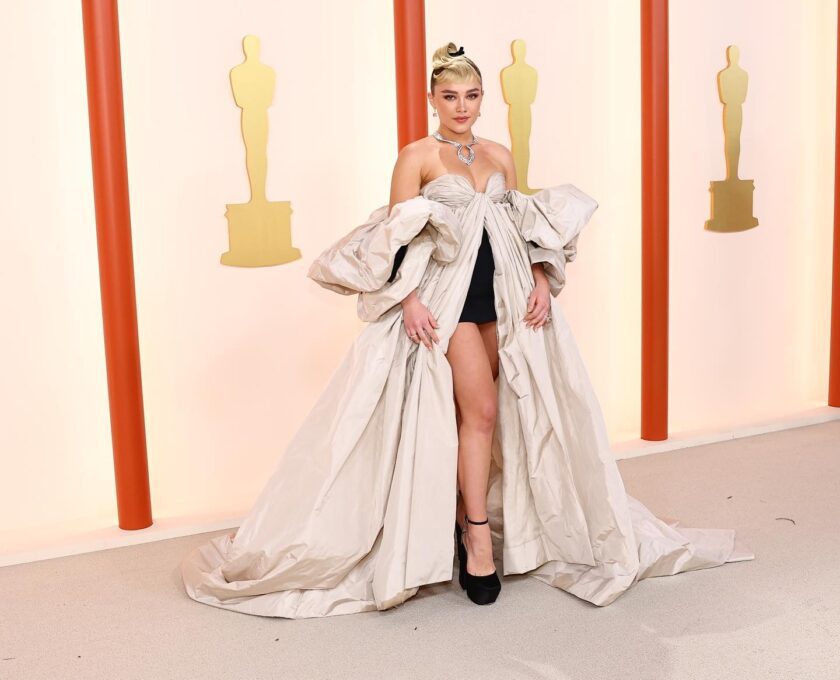 Personal Life and Philanthropy
While Florence Pugh's professional achievements are widely celebrated, her personal life remains relatively private. Throughout her career, she has been in a relationship with fellow actor Zach Braff. The couple garnered attention due to their 20-year age gap, but Pugh has been vocal about not letting others dictate her choices and relationships.
In addition to her successful acting career, Pugh is also involved in philanthropic endeavors. She has used her platform to raise awareness and support various causes, including mental health initiatives and organizations promoting gender equality.
Conclusion
Florence Pugh's journey from a talented young actress to a rising Hollywood star is truly remarkable. With her impressive performances, critical acclaim, and notable roles in hit movies, she has solidified her status as one of the industry's most promising talents. As her net worth continues to grow, Pugh's future in the entertainment industry looks bright. With her talent, dedication, and passion for her craft, Florence Pugh is undoubtedly a force to be reckoned with in Hollywood.
Also Read, Naomi Scott Net Worth 2023