GM Develops Self-Cleaning Touchscreen Displays to Eliminate Fingerprints
Self-Cleaning Touchscreen Displays
As touchscreens become increasingly prevalent in cars, replacing physical buttons and controls, the issue of fingerprint smudges has become a common annoyance for drivers. However, General Motors has come up with a new and innovative solution to this problem.
In a recently patented design, GM has created a self-cleaning touchscreen that eliminates fingerprints without requiring any additional effort from the driver.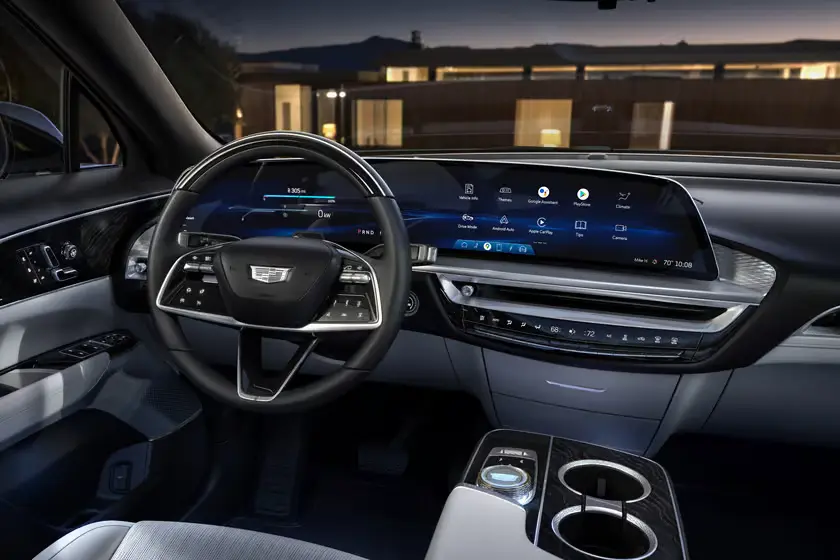 While the idea of a robotic arm extending from the dashboard to clean the screen or miniature windshield wipers for the display may come to mind, the reality is far simpler and more unobtrusive. GM's new design allows the touchscreen to remove fingerprints all by itself, eliminating the need for frequent cleaning with sleeve polishing or other methods.
This advancement in touchscreen technology is a game-changer for drivers, as the entire dashboard of a car could one day be covered in one big screen, making fingerprint smudges an even greater issue. But with this new GM invention, drivers will be able to use their touchscreens without worrying about constantly cleaning them. GM's self-cleaning touchscreen design is sure to make a significant impact on the future of in-car technology.
"GM's Upgraded Screens to Feature Invisible Violet Pixels and Photocatalyst Coating for Self-Cleaning Touchscreens"
As touchscreens become increasingly prevalent in cars, the issue of fingerprint smudges has become a common annoyance for drivers. However, General Motors has developed a solution to this problem with its upgraded screens, featuring an additional violet pixel that is invisible to the human eye, so as not to affect the colors and images on the screen.
The touchscreen also uses a similarly invisible photocatalyst screen coating that absorbs certain wavelengths of light to initiate a chemical reaction. GM's patent suggests using a metal-oxide-based photocatalyst that reacts to ultraviolet radiation in sunlight. However, since many cars have window tinting to keep interiors dark and cool, the photocatalyst's reaction is instead initiated by the violet pixels.
At night, when the car is not in use, or during a cleaning cycle manually initiated by the driver during the day, the violet pixels turn on and activate the photocatalyst in the screen coating, starting a chemical reaction that breaks down organic materials left behind by fingerprints, oil residue, and grease.
Once the reaction is complete and everything dries out, the greasy smears and fingerprints disappear like dust in the wind, leaving clean screens ready to be used again. With GM's upgraded self-cleaning touchscreen technology, drivers can enjoy their car's touchscreens without the worry of constant cleaning.
"Will GM Introduce Self-Cleaning Touchscreens in Future Vehicles? Technology is at Patent Stage"
While the idea of self-cleaning touchscreens is certainly enticing for drivers, General Motors has not yet announced if it plans to pursue the technology as a feature in future vehicles. The technology is currently at the patent stage, and it remains unclear if GM will move forward with it or sit on the patent to prevent other automakers from offering it as a feature.
The potential benefits of self-cleaning touchscreens make it an exciting prospect for drivers, as it could greatly improve the user experience of in-car technology. However, it is unclear when, or even if, this technology will become a reality in GM's vehicles or other devices.
While we may have to wait a few years to see self-cleaning touchscreens in action, it is a promising development that could revolutionize the way we interact with technology. Here's hoping that GM takes the leap and makes this technology a reality for drivers everywhere.
Also Check, How to stop Samsung Calendar from interfering with Google Calendar on Galaxy Phones
Follow us or bookmark us for more Technology News Celeb Bio box office collection report celebrities trailers and promos
Join us on Facebook
Join us on Twitter