Discover the life, legacy, and courage of Suzanne Somers, a beloved actress known for her iconic roles, who valiantly faced the return of breast cancer. Explore her journey, resilience, and the cherished support of her family. Suzanne Somers leaves behind a lasting impact, celebrated not only for her on-screen accomplishments but also as a prolific author and entrepreneur.
Beloved actress Suzanne Somers, renowned for her iconic roles in Three's Company and Step by Step, has passed away.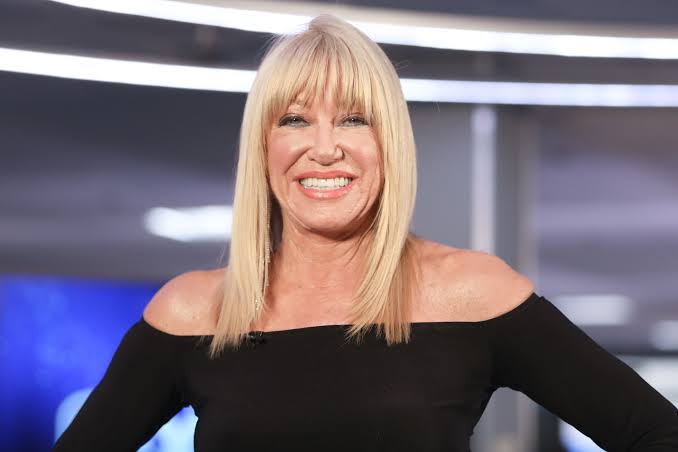 Suzanne Somers Passes Away at 76
Suzanne's demise was confirmed on Sunday, just one day shy of her 77th birthday. She peacefully departed in the early morning hours of October 15th after an incredible 23-year battle against an aggressive form of breast cancer, according to a statement issued by her long-time publicist, R. Couri Hay, on behalf of the family.
During her final moments, Suzanne was surrounded by her devoted husband, Alan, her son Bruce, and close family members. Although her 77th birthday celebration was anticipated on October 16th, her family now intends to commemorate her extraordinary life, extending their heartfelt gratitude to the millions of fans and followers who cherished her deeply.
In an additional statement provided to PEOPLE, Hay shared that the place where Suzanne Somers spent her last moments was a cherished realization of one of her lifelong dreams.
He emphasized that Suzanne had a myriad of plans and continuously pursued her aspirations, actively involving her family, including grandchildren and step-children, in her ventures. She remained deeply engaged in her pursuits until her final days.
As per Hay, a private family burial is scheduled for this week, while a memorial honoring Suzanne's life will be conducted in November.
Before her birthday, Suzanne Somers expressed her eager anticipation of celebrating the special day surrounded by loved ones.
The accomplished actress and entrepreneur revealed her plans to gather with her "nearest and dearest" for her birthday celebration, a heartfelt group that included her "beloved husband Alan [Hamel], our three children, Leslie, Stephen, and Bruce, [his wife] Caroline, and our six wonderful grandchildren."
In the same interview, Alan Hamel, who joined in matrimony with Suzanne in 1977, commended his wife's indomitable spirit.
"Suzanne and I recently returned from the Midwest, where Suzanne underwent an intensive six-week physical therapy program," shared the former TV host with PEOPLE. "Even after five decades together, I continue to be in awe of Suzanne's unwavering determination and dedication."
In a poignant Instagram post made in July, Suzanne Somers disclosed that her battle with breast cancer had resurfaced, marking the first recurrence since her initial diagnosis in 2000.
In the post, accompanied by a photo of herself alongside her 87-year-old husband, Alan Hamel, she candidly shared, "As you know, I had breast cancer two decades ago, and every now and then it pops up again, and I continue to fight it. I've employed a combination of the finest alternative and conventional treatments to combat it. This terrain is not unfamiliar to me. I know how to gear up for the battle, and I am a fighter."
Within the same heartfelt message, the actress expressed profound gratitude for the unwavering support of her entire family, especially Alan.
"Alan has stood by my side throughout every step of this journey," she continued. "I can't begin to convey the extent of his contributions. If it's even conceivable, our bond has grown even stronger. My remarkable family has offered invaluable support, ensuring the continuity of our business, allowing everyone to access our wonderful products. Thank you for your enduring love and support. It's all about the love you give and receive, and I love you!"
In addition to her iconic portrayals as Chrissy Snow in Three's Company (1977-1981) and Carol Foster Lambert in Step by Step (1991-1998), Suzanne Somers also graced the screen as Sheriff Hildy Granger in She's the Sheriff (1987–1989).
She was equally recognized for her literary achievements, with over 25 books to her name, earning her a place as a New York Times best-selling author. Furthermore, her ventures in the health and beauty industry, most notably the ThighMaster exercise equipment, added to her diverse accomplishments.
Suzanne Somers is survived by her "blended family," which encompasses Alan Hamel, her son Bruce, aged 57, her stepchildren Stephen and Leslie, and her six beloved grandchildren.

Also Read, Soccer Sensation Alisha Lehmann Discloses Lucrative Offer for Celebrity Encounter