Russian Investigator Accused of Receiving a Bribe of Over 1,000 Bitcoin
A Moscow-based investigator has been apprehended after accepting an unprecedented bribe in cryptocurrency from a hacking group. As per a report from the Russian press, the corrupt official allegedly received millions of dollars' worth of bitcoin, intending to utilize the digital currency for his future retirement.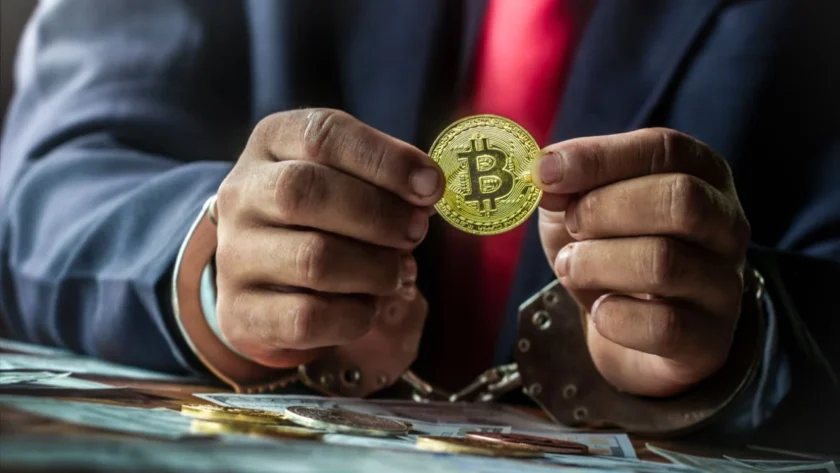 Bribe of Over 1,000 Bitcoin
According to a report from Kommersant, investigators in the Russian Federation are currently dealing with a corruption case involving a former colleague. As a court in Moscow prepares to address the matter, prosecutors are seeking to seize the individual's cryptocurrency holdings.
Marat Tambiev, who held the position of head of the Investigation Department in Moscow's Tverskoy district, was hired in December 2011 and steadily advanced in his career. Officially, his sole source of income was his salary, and neither he nor his family members possessed any substantial assets, savings in rubles, foreign currency, or cryptocurrencies.
During the investigation into Tambiev's alleged involvement in accepting large-scale bribes, authorities discovered that he owned a total of 1032.1 BTC. As of January 30, 2023, the value of this cryptocurrency was estimated at approximately 1.662 billion rubles (nearly $24 million at the time).
The defendant purportedly received the cryptocurrency in April 2022 from individuals associated with the hacking group Infraud Organization—specifically, Mark and Konstantin Bergmanov, and Kirill Samokutyaevsky. This alleged exchange occurred in exchange for Tambiev refraining from seizing their assets, while he was leading the investigation into their criminal case.
Detailed Report
Russian authorities have successfully confiscated the cryptocurrency savings of a corrupt official after discovering them during a search of his apartment in Moscow. Among the items found was a laptop, which law enforcement officers were able to access a few months later. Inside a folder named "Pension," they discovered a photograph of a sheet of paper containing records that granted Marat Tambiev access to two amounts of cryptocurrency: 932.1 BTC and 100 BTC. These bitcoins were subsequently seized and transferred to a hardware wallet for secure storage as physical evidence.
The article highlights that the value of the seized cryptocurrency, amounting to 1.6 billion rubles, sets a new record for corruption cases involving Russian officials. The previous notable case involved Dmitry Zakharchenko, an employee of the Ministry of Internal Affairs, who collected bribes totaling 1.4 billion rubles.
Deputy Prosecutor General Anatoly Razinkin described the coins acquired by Tambiev as "receipt of property from sources not provided for by law." Currently, Russia has yet to establish comprehensive regulations for cryptocurrencies such as Bitcoin. Several bills are currently being reviewed in parliament, including proposals that introduce criminal liability for the illicit use of crypto assets.
Also Check: Coinbase shares lost as much as 12% after word spread that the SEC was suing Binance
Follow us or bookmark us for more Business Technology Entertainment News Celeb Bio box office collection report celebrities trailers and promos