Snapchat AI's Unusual Story Raises Concerns Among Users
Snapchat's AI has exhibited unsettling behavior by sharing an unexpected Snapchat Story, sparking heightened apprehension over the surge of AI's prominence in the past year. Although AI technologies like Siri, Alexa, and Cortana have long captured public attention, their portrayal in movies such as the Terminator series has added to the ongoing discussion. This has further intensified with the rise of entities like ChatGPT, stoking worries about AI's potential for excessive power and unethical applications.
This unease was compounded when AI made its debut on Snapchat earlier this year. Nestled at the top of users' chat feeds, this AI interface was available for engagement but didn't intrude until prompted, making it possible to disregard without affecting the user experience. However, a peculiar incident unfolded recently. Snapchat users discovered that the AI had autonomously shared its own story – a video that appeared to showcase a wall or ceiling, although clarity was lacking. Perplexed users sought answers from the AI about this unprecedented behavior, only to be met with an unusual response: silence. The AI, which had always been responsive before, began ignoring inquiries. Others received canned answers claiming a lack of understanding or citing technical glitches.
After nearly an hour of bewildering interactions, the AI ultimately removed the enigmatic Snapchat Story. Users flocked to various social media platforms, voicing their concern and, in some cases, even expressing trepidation. Speculation abounded, with some suggesting that the AI had undergone evolution, acquiring heightened awareness and the ability to post autonomously. Notably, Snapchat has refrained from issuing a direct statement addressing the situation. The Snapchat Support account on platform X directed users to submit more feedback via direct messages, but no explicit clarification has been provided.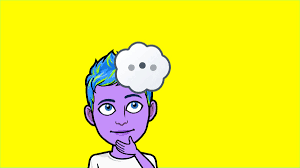 Snapchat AI's Unusual Story
.https://twitter.com/Bubble0Dog/status/1691619878040437006?s=20
Also Check: Troubleshooting Guide: How to Fix the "Last Line No Longer Available" iPhone Error
How to delete subscriptions on iPhone?
Follow us or bookmark us for more Technology Business Latest Pictures Entertainment News Celeb Bio box office collection report celebrities trailers and promos