Introduction
Behind every successful brand is a story of innovation, evolution, and adaptation. In the world of business, some of the most renowned companies today started with entirely different products than what they are known for today. This article explores the fascinating journey of well-known brands, tracing their origins to entirely unexpected products and services. From Lamborghini tractors to Google's humble beginnings as a search engine, the transformation of these companies is nothing short of remarkable.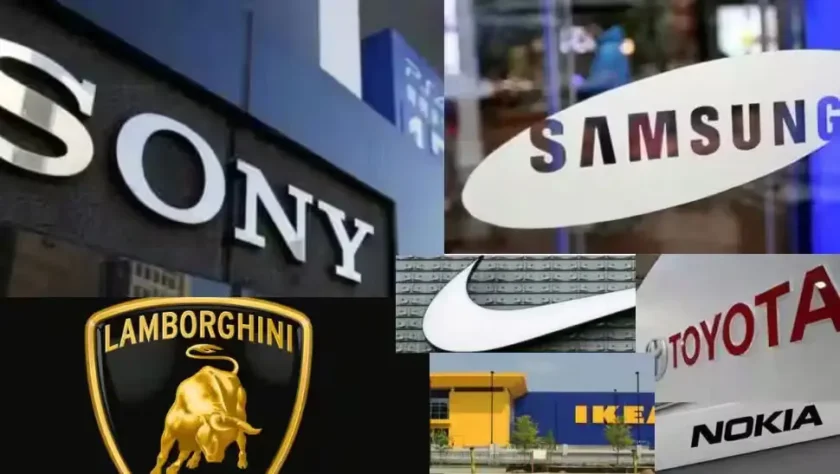 Lamborghini: From Tractors to Supercars
When you hear the name Lamborghini, sleek and powerful supercars immediately come to mind. However, the Italian luxury automaker started in a rather unexpected industry—tractors. Ferruccio Lamborghini founded Lamborghini Trattori in 1948, manufacturing high-quality agricultural equipment. It was only later, in 1963, that the company ventured into the production of high-performance sports cars that would revolutionize the automotive world.
Toyota: The Journey from Automatic Looms to Automobiles
Toyota, the Japanese automotive giant, began as a manufacturer of automatic loom machines. In 1924, the company was known as Toyoda Automatic Loom Works. It was only after decades of refining its production methods and engineering principles that Toyota transitioned into automobile manufacturing. Today, they are renowned for their efficient and innovative cars.
Coca-Cola: Sweet Beginnings in Syrup
Coca-Cola, one of the world's most recognizable beverage brands, had a simple start. John Pemberton, a pharmacist, originally developed Coca-Cola as a medicinal syrup in the late 19th century. Over time, the formula was tweaked and refined to create the iconic soft drink we know today.
Samsung: A Journey from Grocery Stores to Electronics
South Korea's Samsung Group began as a small grocery store in 1938. Founder Lee Byung-chul started the business as a trading company dealing in groceries, noodles, and other goods. Over the decades, the company diversified into various industries, including textiles and electronics. Today, Samsung is a global leader in consumer electronics and technology.
LG: Transitioning from Facial Cream to Electronics
LG, originally known as Lucky Goldstar, was founded in South Korea in 1947 as a manufacturer of cosmetics. It wasn't until the late 1950s that the company diversified into the production of radios, televisions, and other electronic products, setting the stage for its future as a prominent electronics brand.
Sony: From Rice Cookers to Cutting-Edge Electronics
The Japanese tech giant Sony had humble beginnings as a small company that repaired and sold rice cookers. After the Second World War, Sony co-founder Masaru Ibuka started the company as Tokyo Tsushin Kogyo. It eventually transitioned into the production of consumer electronics, setting the foundation for its reputation as a global leader in technology.
Nokia: Started with Toilet Paper
Nokia, the Finnish telecommunications company that was once famous for its mobile phones, had its origins in the most unexpected place—paper production. Founded in 1865, Nokia began as a pulp mill, producing items such as toilet paper and rubber boots before evolving into the telecommunications giant it became in the 20th century.
Lego: The Transition from Wooden Toys to Iconic Bricks
The Danish toy company Lego, known for its iconic plastic bricks, had a very different start. Ole Kirk Christiansen, the founder, initially produced wooden toys. It wasn't until 1949 that the company began manufacturing the interlocking plastic bricks that would become a global sensation.
Nintendo: Playing Cards to Video Games
Nintendo, a household name in the gaming industry, started as a playing card company in 1889. Fusajiro Yamauchi founded the business, producing handmade playing cards before shifting its focus to electronic entertainment, ultimately leading to the creation of popular video game franchises.
Nike: From Track Shoes to Global Athletic Brand
Nike, the iconic athletic brand recognized worldwide, began as Blue Ribbon Sports in 1964. The company primarily sold track shoes, but in 1971, they rebranded as Nike, Inc., and expanded into the broader athletic apparel and footwear market.
Colgate: More Than Just Toothpaste
Colgate, known for its oral hygiene products, had a surprising beginning in the soap and candle industry. In 1806, William Colgate started a soap and candle business, which later evolved into the dental care company we know today.
Conclusion
The journey of these famous brands from their unexpected origins to their current status as industry giants is a testament to the power of innovation, adaptation, and perseverance. These stories serve as a reminder that success in the business world often involves taking unexpected paths, constantly evolving, and meeting the changing demands of consumers. From Lamborghini's transformation from tractors to luxury cars to Google's evolution from a search engine to a global tech giant, the history of these brands is filled with surprising twists and turns.
Also Read, The Best Halloween Costumes for 2023