Tory Lanez sentenced to 10 years in prison for Megan Thee Stallion shooting
Tory Lanez has now received his official verdict following the conviction for the December shooting of Megan Thee Stallion.
What is the Duration of Tory Lanez's Incarceration?
On Monday (August 7), Tory Lanez was handed a 10-year prison sentence for his involvement in the shooting incident with Megan Thee Stallion that took place in July 2020. This information was shared by legal affairs journalist Meghann Cuniff.
Tory appeared in court to hear his sentencing. The Canadian rapper-singer had originally been potentially facing a sentence of up to 22 years and eight months in prison, having been found guilty on all three charges: assault with a semiautomatic firearm, carrying an unregistered and loaded firearm in a vehicle, and recklessly discharging a firearm resulting in bodily harm.
Why Is Tory Lanez Being Sent to Prison?
On July 12, 2020, Tory Lanez, along with Megan Thee Stallion, Megan's former friend Kelsey Harris, and a bodyguard, departed from Kylie Jenner's gathering in the Hollywood Hills. A dispute erupted within their SUV, leading to an escalation after the vehicle came to a stop and Megan exited. Outside the car, Tory shot and wounded Megan.
During the trial, X-ray images of Megan's feet were presented as evidence, revealing bullet fragments near the rear of one or both feet. In her testimony, Megan firmly asserted that Tory Lanez was the individual responsible for the shooting. Following his conviction for the July 2020 shooting of Megan Thee Stallion on December 23, 2022, Tory Lanez's original sentencing date was set for January 27. With the engagement of new legal representation, attorneys David Kenner and Matthew Barhoma, Tory managed to delay the date by a month in his pursuit of an appeal. Kenner had previously represented Suge in a 1990s robbery case, resulting in probation, and was involved in a mistrial for a wrongful death case in June 2022.
"We are eager to proceed with presenting the motion for a new trial," Kenner stated confidently during a January hearing. "Our confidence is high."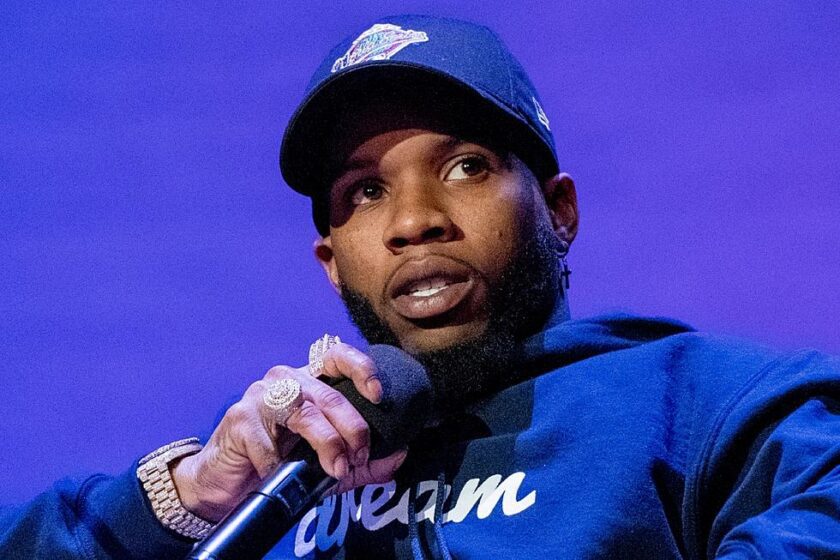 What Proof Was Presented During Tory Lanez's Trial for the Megan Thee Stallion Shooting Incident?
Subsequent to the trial, all the evidence that was exhibited to the jurors has been released to the public. This includes a jail call made by Tory to Kelsey Harris mere hours after the shooting, X-ray images of Megan's injured foot, photographs taken during Tory's incarceration, and the complete confession provided by Kelsey Harris to the police. Megan has maintained silence on social media following the announcement of the verdict.
Source: XXLmag
Also Read, Tory Lanez Faces Sentencing in Megan Thee Stallion Shooting Case
Follow us or bookmark us for more Latest Pictures Entertainment News Celeb Bio box office collection report celebrities trailers and promos