Who is Allegra Gucci and Alessandra Gucci?
About Allegra Gucci and Alessandra Gucci
Allegra Gucci and Alessandra Gucci are daughters of Patrizia Reggiani and Maurizio Gucci.
Alessandra and Allegra's father, Maurizio, was born on September 26, 1948, in Florence.
He was the grandson of Guccio Gucci, the founder of the Italian fashion house, Gucci. 
In 1983, Maurizio launched a legal war against his uncle, Aldo Gucci, for control over the company after he became the majority stakeholder following his father's death.
Aldo accused Maurizio of forging his father's signature to avoid paying inheritance taxes, which he was originally found guilty of but was later acquitted.
After he was acquitted, Maurizio sold 47.8 percent of Gucci to Investcorp, a Bahrain-based investment fund that also owned Tiffany & Co, in 1988.
Maurizio was made chairman of Gucci in 1989, however he sold his remaining stocks for $170 million to Investcorp in 1993 after the company's finances were in the red from his leadership.
The sale ended the Gucci family's association with Gucci.
Maurizio and Patrizia married in 1972 and had two daughters. Their first daughter, Alessandra, was born in 1977, followed by their second daughter, Allegra, in 1981.
Maurizio and Patrizia separated in 1985 after he told her that he was taking a business trip to Florence, and sent a friend to Patrizia the next day to inform her that he would not be coming back and that their marriage was over.
In 1990, Maurizio started dating Paola Franchi, a childhood friend who attended his wedding to Patrizia. Maurizio and Patrizia finalized their divorce in 1994.
As part of their settlement, Maurizio agreed to pay Patrizia an annual alimony of $1.47 million. By law, Patrizia was also no longer to use Gucci as her last name.
Also Read, Know About Andrew Nicolas Hargitay Hermann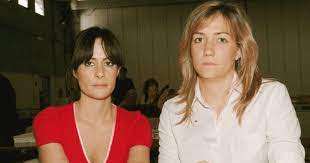 So where are Alessandra and Allegra Gucci now?
Where are Alessandra and Allegra Gucci now? Alessandra and Allegra were 20 and 16 years old respectively when their mother was arrested for the murder of their father in 1997.
According to The Guardian, both Alessandra and Allegra married while Patrizia was in jail, and welcomed sons with their husbands.
Other than that, both Alessandra and Allegra have led private lives since what happened to their parents, so there isn't much known about them.
Also Check: Know About Valentina Paloma Pinault Hayek, Daughter Of Salma Hayek
What are Alessandra and Allegra Gucci's net worths?
What are Alessandra and Allegra Gucci's net worths? According to Meaww, Alessandra and Allegra Gucci are worth $400 million after the death of their father, who was worth around the same amount when he died.
The daughters were given control of their father's estate after their mother was found guilty of his murder in 1997. Allegra and Alessandra also inherited their father's yachts, "Creole" and "Avel," as well as homes in New York, Saint Moritz and Milan.
In an interview with Classic Boat magazine in 2013, Allegra talked about how she and her sister keep her father's spirit alive through his boats. "My father would be so happy to see the boats now and how his philosophy of them is continuing," she said.
In 2008, Alessandra also launched her own line of luxury handbags called AG Limited Editions. She named three of the bags after herself, her father and her grandfather.
In 2017, Alessandra and Allegra refused to pay their mother her divorce settlement, according to Forbes.. The case went to Italy's Supreme Court and Patrizia won.
The judge ruled that Patrizia will continue to receive her annual alimony of $1.47 million because, before his death, Maurizio had signed documents in which he agreed to pay her the sum for the rest of her life.
In 2013, Women's Wear Daily reported that Allegra and Alessandra were accused of tax evasion after they allegedly didn't pay 4.5 million euros (or $5 million) in taxes from 2004 to 2010.
They were acquitted of the tax evasion charges on the grounds of insufficient evidence in 2014.
WWD reported at the time that Gaetano Ruta, the prosecutor of the case, believed that Alessandra and Allegra did commit tax evasion, but not enough proof of guilt was presented during the preliminary hearing.
Also Read, Marcus Mariota Age Height Weight Net Worth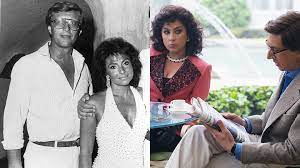 Are They in Touch With Their Mother?
The short answer is, allegedly, no. Though the sisters were extremely close to their mother throughout childhood, over the years, their relationship has taken a turn for the worse.
In a 2016 interview, Reggiani revealed that her daughters cut ties with her entirely. "We are going through a bad time now," she said. "They don't understand me and have cut off my financial support.
I have nothing, and I haven't even met my two grandsons."
Allegra and Alessandra tried to prevent their mother from getting annuity from Maurizio's estate, and they took the case to court.
Patrizia won, and because of that, she earns $1.47 million annually from the Gucci estate.
Also Read, About Polish Biologist Rudolf Weigl
Follow us or bookmark us for more Celeb Bio box office collection report celebrities trailers and promos
Join us on Facebook
Join us on Twitter